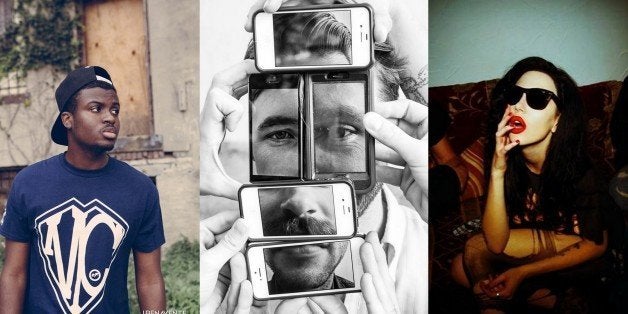 Summer's unofficially over, but a variety of artists used the last few months to get their name out there. Here are 11 artists to know as we enter the final third of 2014.
Vancouver Sleep Clinic is the project of 17-year-old Australian Tim Bettinson, which is a bit confusing, but don't let that stop you from tumbling into the gentle waves of his atmospheric production. The influence of artists like Bon Iver and Sigur Rós is very clear on tracks like "Flaws," but Bettinson adds his own touch, making for the next great name in Bon Ive-R&B (we're with you on this one, Guardian).
The first member of the rising label Visionary Music Group is Logic. From sleeping on a friend's couch, broke, to one of the most anticipated debut releases in hip-hop this year, Logic exemplifies what it means to grind for everything you receive. Wielding one of the cleanest flows in the game, Logic is a name that will be remembered in hip-hop for a long time.
Continuing the legacy of trendsetting that is Long Island rock, Heavy English is undefinable. Unafraid to write poppier songs like "21 Flights," and then follow it up with some gritty, organ-tinted rock 'n' roll, the band has a little bit of everything for everyone. With a record deal finally signed, Heavy English is set to become one of 2015's big players.
It was no more than a week ago that Brolly appeared in our vision, but sometimes all you need is one listen to understand that an artist is creating something truly special. Comparable to the sounds of bands like Coldplay and Death Cab for Cutie, Brolly's "Wolfe" EP is a stellar introduction to their gorgeous brand of ambient rock. We can only hope these guys will be around for many years to come to continue to tug at our hearts.
The second member of the rising label Visionary Music Group is QuESt. Thanks to some steady promotion by music site HotNewHipHop, QuESt has come to greater attention. Releasing his "Searching Sylvan" mixtape on Sept. 2, QuESt is about to prove himself one of the most promising storytellers in hip-hop. This isn't just one of the best mixtapes or hip-hop releases this year. This is one of the best albums all year.
Fresh to the scene, Dorothy is bringing back the eff you rock mentality that has been absent for far too long. Blistering riffs paired with vocalist Dorothy's (yes, the band is named after her) loud-as-hell-and-in-your-face vocals will have you head banging within seconds of listening to one of their songs. If it doesn't, then you probably have morals or something.
Electronic duo Hopium has kept their faces hidden in the shadows, but the anticipation of the resolution to this mystery is incomparable to that of the wait for a proper release. Their first single, "Cut," brought about some stunning visuals, and the second single, "Dreamers," is a dismantling slice of sublime production. Please give us more, Hopium.
The third member of the rising label Visionary Music Group is Jon Bellion. While Bellion is capable of laying down a 16 on any track with his labelmates, Bellion is VMG's secret pop weapon. He won't be a secret for long though, because while many will try to compare his production and vocals to one of today's most popular names in pop, the tables might soon be turned.
It's a huge accomplishment when any band sells out show after show on their first headlining tour, but it's especially significant when you are a band that is currently confined to the vision of underground music media. From Indian Lakes' third studio album, "Absent Sounds," is looking to blur those lines with their indie rock gold, and with releases like "Ghosts," there's no reason any should be ignoring the songwriting prowess of Joey Vannucchi and the rest of the band.
When oversimplified, Royal Blood is basically blues rock on steroids. The duo's self-titled debut has been lighting up the Internet lately, and the praise is deserved. Yet for all the plaudits the album is worthy of, it is the band's live show that captures them in their rawest and most kickass form.
Mo Lowda & The Humble have gotten plenty of comparisons to Kings of Leon, and when you listen to the vocals, one can understand why. However, Mo Lowda's instrumentals draw from a different and greater variety of influences in sound and, in our opinion, contain more creative song structure. Either way, Mo Lowda has some serious chops and it's almost impossible not to fall in love with their debut "Curse the Weather."
Before You Go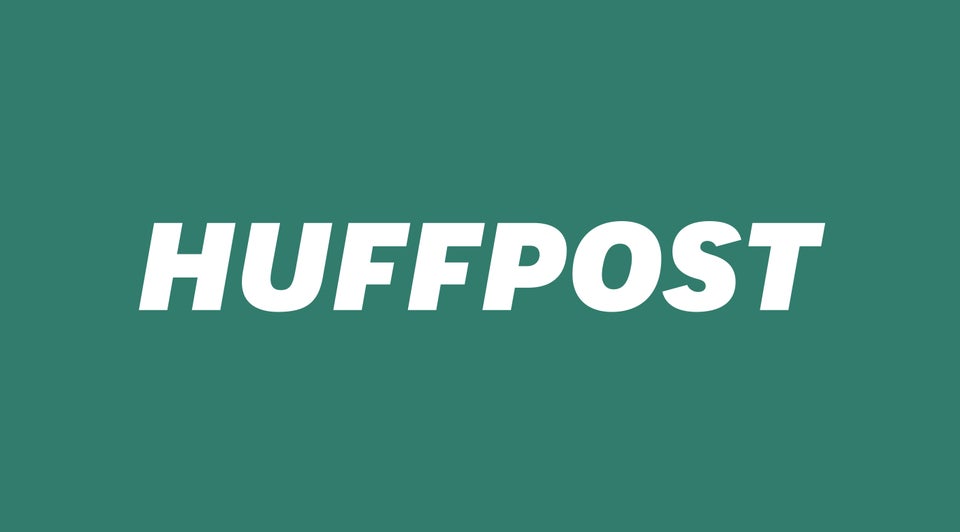 Artists To Know In 2014
Popular in the Community