Lady Gaga and Jeff Koons hosted a big party in Brooklyn on Sunday night. The "artRave," which celebrated the release of Gaga's album, "ARTPOP," featured the debut of a number of Koons sculptures, including the gigantic image that's featured on the singer's album cover.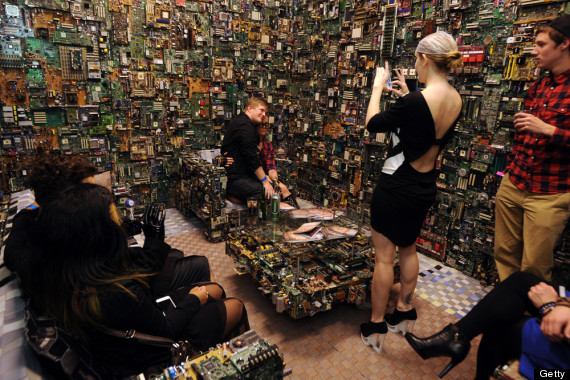 Madeon, DJ White Shadow and Lady Starlight DJ'd throughout the event as happy crowds were ferried in from Manhattan. At around 12:45 a.m., long after fans began complaining loudly that the singer had yet to appear, Gaga made her entrance in needlessly chaotic fashion. Clad in the art equivalent of swimming pool floaties and a mask, the singer was carried from the rear of the crowd to the stage. The only problem? People were already packed in and waiting for the singer to appear on the stage, so her getting there caused a violent, flat-out risky near-stampede as camera men and security barreled through the crowd.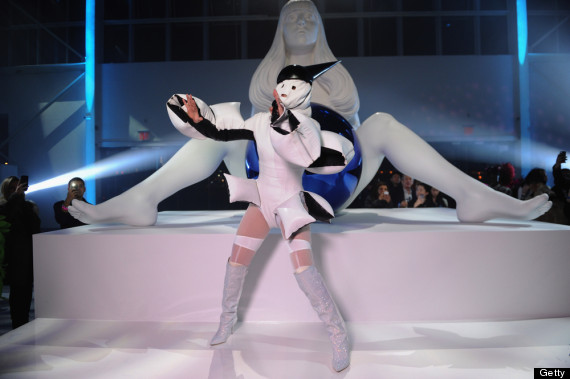 Once Gaga took the stage, however, all was nearly forgotten. The singer worked through the new album with an impressive commitment to weirdness. (It's always interesting to see how a gifted, languid dancer like Gaga is able to move with such deliberate awkwardness.) Eventually, the wide-eyed singer took to the piano to deliver a sermon on sobriety. Gaga said she had seen "too many creative people" lose their spark to substance abuse, and triumphantly declared, "I don't need to be high to be creative, I don't need to be drunk to have a good idea!" The message, however, was severely undercut by the ad-libs of producer DJ White Shadow, who peppered his set (which was comprised exclusively of Soundcloud-popular trap remixes of hits like Kanye's "Mercy" and Benny Benassi's "Satisfaction") with declarations like, "I hope you guys are getting fucked up" and "make some noise if you're on drugs tonight people!"
Well before the party, Gaga and TechHaus, the innovation arm of Gaga's empire, debuted a dress with Volantis technology. The contraption was billed as the world's first "flying dress," and Gaga jumped in the molded bust of the get up for a somewhat anticlimactic trip across the premises. Featuring six massive propellors, the dress lifted the lithe singer a few feet off the ground. It wasn't the Wright brothers at Kill Devil Hills, but it could make for a fun music video prop in the future.
In addition to Koons, Gaga hosted her perma-photographer Terry Richardson, Tony Bennett, Twista, artist Benjamin Rollins Caldwell (who presented the "Binary Room" at the event), Bon Jovi's Richie Sambora, Marina Abramovic, Inez & Vinoodh and Robert Wilson. "People asked me, 'Gaga, what is this 'artRave'? Why are you throwing the artRave'?" the singer told the crowd. "And I say, 'why not?!'" Indeed, why not?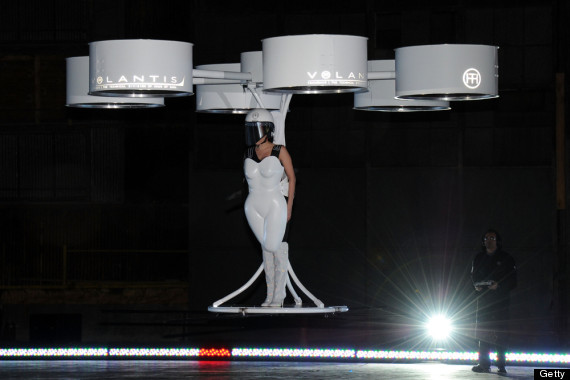 Before You Go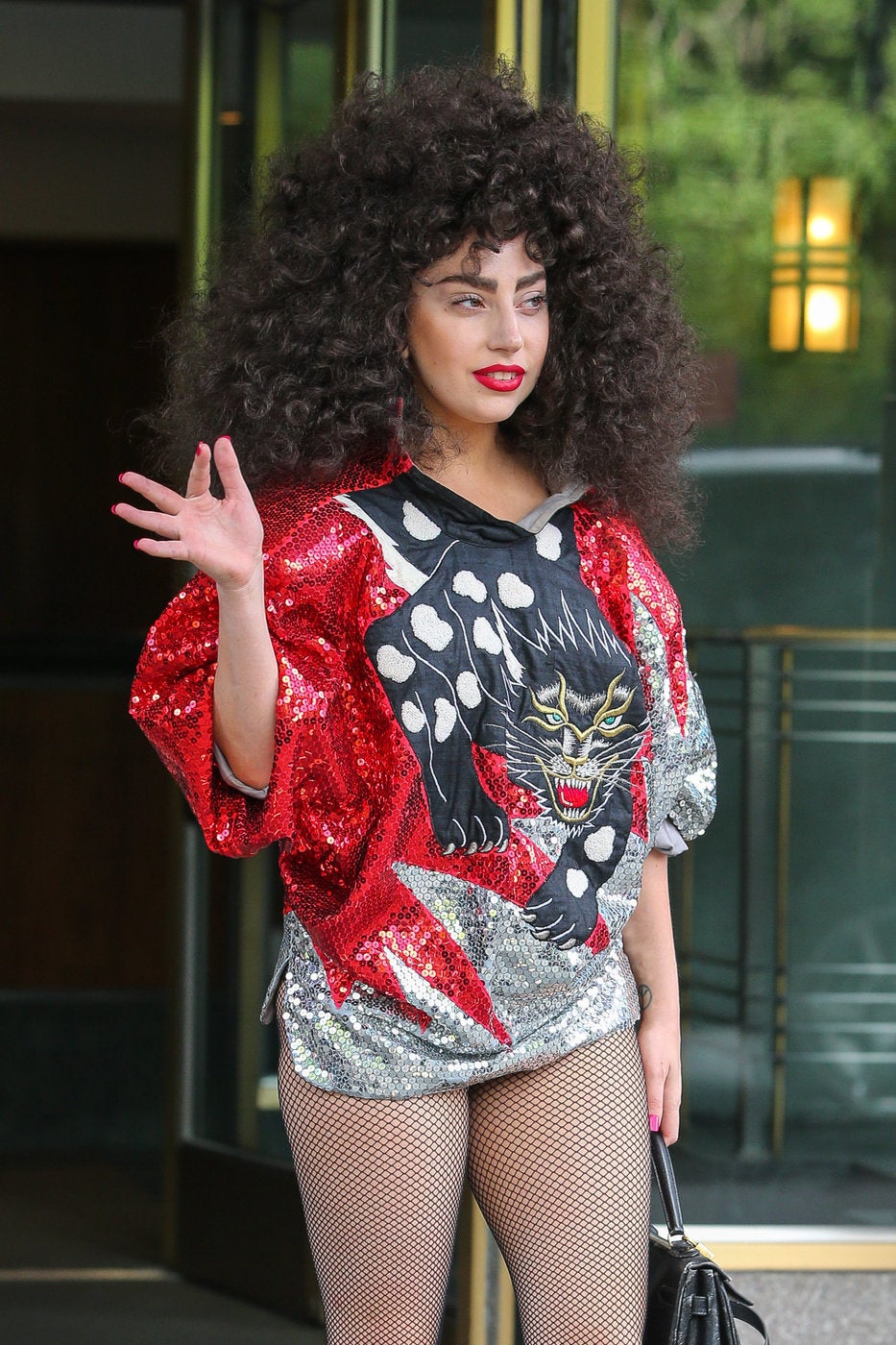 Celebrity News & Photos
Popular in the Community