Since late January, arts organizations have been bracing for President Donald Trump's administration to target cultural agencies, including the National Endowment for the Arts and the National Endowment for the Humanities, for brutal cuts ― even elimination. On Wednesday, the president's proposed budget for federal discretionary spending in fiscal year 2018 fulfilled the darkest of these fears, requesting that all federal funding be stripped from the NEA and NEH. The shuttering of these agencies were proposed along with numerous deep cuts to branches such as the Environmental Protection Agency and the State Department.
Now, arts and humanities institutions and advocacy groups are redoubling efforts to protect federal arts funding from far-reaching, perhaps even permanent, damage. "The impact here is very severe because these institutions stand to be shuttered entirely," pointed out PEN America executive director Suzanne Nossel in a phone conversation with The Huffington Post. "When a budget is cut, it can be restored at a later time. When an institution is abolished, it's not going to come back."
Arlene Goldbard, chief policy wonk at the U.S Department of Arts and Culture (a non-government-affiliated nonprofit), called the cuts "at once shocking and unsurprising" in an email to HuffPost. "For reasons far more symbolic than cost-cutting, [Trump] wants to eliminate the small programs that help us know and understand each other, those that make the constitutional commitment to freedom of expression real, for what does it mean to declare a right without the means to exercise it?"
The NEA and NEH being federal agencies, they cannot lobby for their own continued existence, as their respective chairpersons Jane Chu and William D. Adams both emphasized in statements on Thursday. "We must abide by this budget request as this initial stage of the federal budget process gets under way," Adams stated. "It will be up to Congress over the next several months to determine funding levels for fiscal year 2018."
Both continued to make the case for their value, however. "We see our funding actively making a difference with individuals of all ages in thousands of communities, large, small, urban and rural, and in every Congressional District in the nation," wrote Chu. In his statement on the NEH, Adams specified a number of projects that the institution provided with crucial support:
Residents in Whitesburg, Kentucky, are preserving the photographs and films of their local Appalachian region through Appalshop cultural center. Veterans returning from war in Iraq and Afghanistan are using their experiences to perform in the Aquila Theatre's Warrior Chorus. Students, teachers and historians have access to the papers of Founding Father George Washington, which have been carefully preserved and catalogued. Through these projects and thousands of others, the National Endowment for the Humanities has inspired and supported what is best in America.
Stephen Kidd, executive director of the National Humanities Alliance (NHA), agreed, arguing that losing funding for the NEH would have wide-ranging consequences ― particularly for underserved communities. "It would deeply affect access to and participation in the humanities programs that help to bridge differences in communities and help to ensure that the cultural heritage of both rural and urban communities around the country is preserved," he told HuffPost in a phone conversation. "It would undermine the creation of innovative education programs that reach communities around the country, and students at all levels."
While major population centers such as New York City tend to benefit from wealthy patrons and well-established, popular museums, theaters and programs, more rural and impoverished areas may rely more heavily on federal funding to sustain artistic life. "A lot of these resources go to communities that are underprivileged and don't have entities that can step in" to make up for lost federal arts funding, Nossel told HuffPost. The Washington Post noted on Thursday that, according to the National Assembly of State Arts Agencies (NASAA), "poor and rural communities would be hardest hit" as "[a]bout 25 percent of NEA block-grant funds go to rural communities and 54 percent to low-income areas."
Publishers, artistic institutions and even crowdfunding companies sprang to defend federal arts funding, as well:
The Metropolitan Museum of Arts put out a statement on Thursday arguing that the proposal "is shortsighted and does a terrible disservice to the American people. For more than 50 years, these programs have provided, at modest cost, essential support to arts organizations throughout the country — many times sustaining the arts in areas where people do not have access to major institutions like the Metropolitan Museum."
The 11 arts groups that make up New York's Lincoln Center (including the Metropolitan Opera and the New York Philharmonic) overcame a history of internecine squabbles to sign a joint statement condemning the cuts, according to the New York Times, which notes that the groups only rely on federal funding for a small fraction of their budgets. "The total cost of the NEA is less than one dollar a year for every American," the statement says. "But because it is so successful and its imprimatur so prestigious, every dollar the NEA contributes leads to nine additional dollars being donated from other sources."
The Sundance Institute, which was created with the aid of NEA funding in 1981, also released a comment, stating, "Defunding the Endowment undermines our national artistic heritage, and handicaps our future potential."
On Twitter, other arts professionals and organizations had more colorful words of objection:
The institutions have been attacked by Republicans before, notably in the mid-90s, when a GOP Congressional majority, led by Newt Gingrich, passed a bill in the House of Representatives to defund the NEA. The bill did not pass the Senate. Past fights, however, typically relied on displays of moral outrage against specific projects funded by the NEA. "Those battles were highly politicized, and there was a lot of focus on the nature of the funding and what kind of projects were being underwritten and if they were worthy," recalled PEN America's Nossel. "This much more slash and burn, and no one seems to be concerned with what exactly is being funded … and the worrying thing is that it comes in the context of these Draconian budget proposals."
As Congress will approve the final budget, advocates remain hopeful that widespread support, both within the legislature and within the citizenry at large, will save the NEA and NEH. "We are heartened by the level of bipartisan support that members of Congress have shown for the NEH in recent years and in recent weeks, as well," Kidd told HuffPost. He and Nossel each cited a February letter sent by Sen. Kirsten Gillibrand (D-NY) urging President Trump to continue support for the NEH and NEA. The letter, which was signed by 23 other senators, including Republicans Susan Collins and Shelly Moore Capito, argued that "[f]ederal support for the arts and humanities is essential to our education system, economy, and who we are as a nation."
The battle for the NEA and NEH continues ― and Nossel warned that, with such severe cuts proposed in so many areas of the Trump budget, advocates need to keep their eye on the ball and continue calling their representatives to make the case for arts funding. "The challenge is going to be … ensuring that with all the priorities and areas of funding that have to be saved, that these institutions aren't lost in the shuffle," she told HuffPost. "There will probably be some compromises made, and we need to make sure this isn't one of them."
Before You Go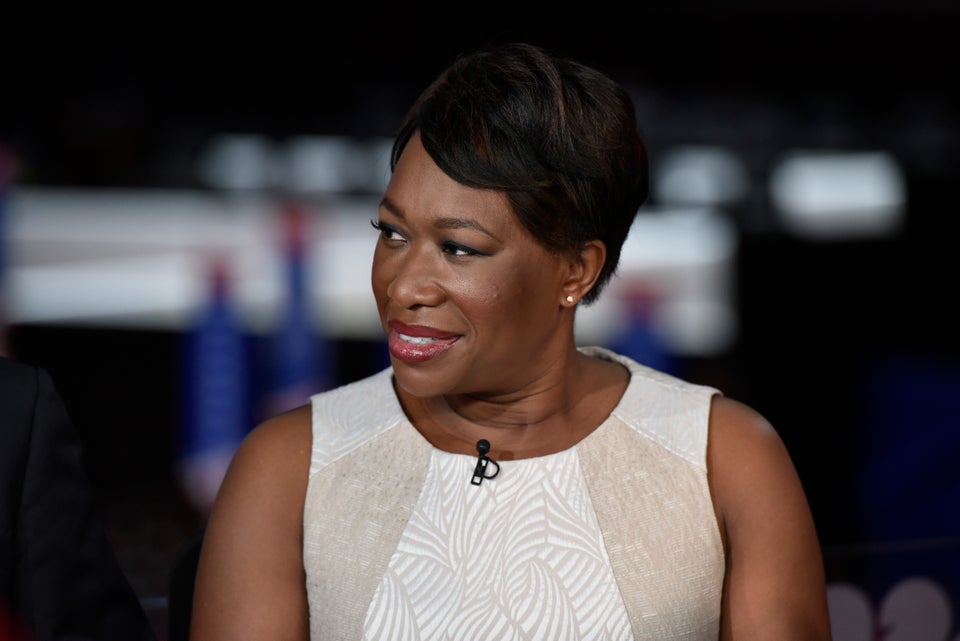 7 Black Media And Activism Game Changers Who Are Paving The Way
Popular in the Community