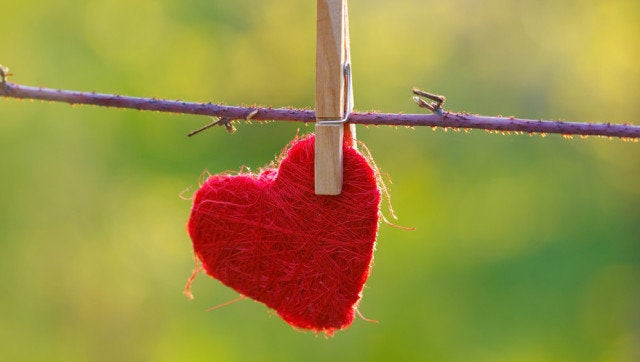 It is the only one of its kind. Every year for the past eight years Chicago's Auditorium Theatre of Roosevelt University, known for its outstanding arts programming ranging from Alvin Ailey to the Bolshoi Ballet, puts on a performing arts summer camp, Hands Together Heart to Art, for children ages seven to 14 who have experienced the death of one or both parents. Through the performing arts of dance, theater and music, the camp allows kids, regardless of race or economic situation, to engage in the arts as a way of fostering self-confidence and self-expression during a traumatic time.
"Healing is a process," says Auditorium Director Brett Batterson. "And the arts are a process. This program gives kids a way to work through their grief, and surrounds them with others experiencing something similar. We celebrate the healing power of the creative arts."
Hands Together Heart to Art has two, two-week programs every summer running from 9:00 a.m. to 4:00 p.m. every weekday -- with pre-care from 8:00 a.m. to 9:00 a.m. and post-care from 4:00 p.m. to 5:00 p.m. daily for those familes that need one or both -- in Roosevelt University's newly constructed vertical campus building on the fourth floor in the Auditorium Theatre's new Katten/Landau Dance studio and two muti-media rooms. In the morning, the camp focuses on practicing the arts: music, theater, dance and arts games. After a lunch, provided by the camp, the afternoon consists of visits from professional performance groups, like M.A.D.D. Rhythms Tap and the Mime Company, and sessions with healing counselors. Visiting adult speakers who also lost a parent at an early age, including Batterson, sometimes share how they survived their own terrible time, offering words of encouragement. The first week of camp ends with a talent show, giving each child a chance to perform, and the second week ends with a group performance, allowing the kids to really work together as a team.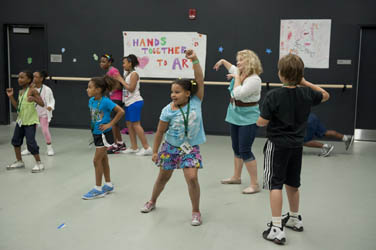 Hands Together Heart to Art fosters resilience and gives the children back a voice during a time when they feel that their breath was taken from them. Seeing them enjoy themselves and truly come alive through the music games I witnessed, despite a sadness beneath the surface, was an incredible sight, and it is clear how instrumental and critically important this camp can be to young broken hearts.
Journei and Genesis are sisters who were at camp for the third year in a row and acknowledged the importance of the arts as an outlet. " Theater, dance and music have helped me express myself in a difficult time, " Journei explains. Her sister Genesis agreed. "In camp, I started writing down all my feelings in a notebook and the feelings began to flow. Camp has helped me to make friends who know what I am going through. "
It isn't just campers who return year after year. It is camp counselors, as well. "When I was in camp, I couldn't always talk to campers; but, the staff was so helpful. I wanted to come back and be there for them like the staff was for me," said returning counselor Bryan. Junior counselor Akilah feels the same. "I wanted to be a friend to them and show them that you can get through the grief. I did."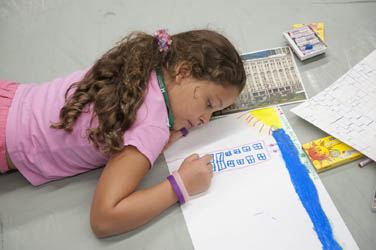 The camp has grown over the years helping over 600 kids in total. Hands Together Heart to Art never turns anyone away, funding the entire camp through dwindling donations. "The camp is for kids who need it, not kids who can afford it. The application is $50, but it costs $1,200 for every kid, " Brett noted.
In an ideal world, the Hands Together Heart to Art camp would like to expand the sessions to three weeks each and extend the program to other cities. Yet, for now, it is most concerned with finding donors for next summer since it is uncertain if the lead sponsor, The Leo S. Guthman Fund, will continue its current level of support. "There is such a demand and need for this kind of unique program. The binding factor is grief, not race or money, and how the kids work through it with the help of the performing arts," Brett explained. Indeed, to see the kids come together in class and express themselves, working through their grief together, leaves an indelible mark. Perhaps the most amazing is that one camper wants to start her own camp and that many campers have stayed in touch with Brett and asked him for college recommendations years after camp is over. Counselor Chris, who was also a camper, said, as surely as the hot Chicago sun beat through the windows, "I wouldn't be at the Chicago Academy for the Arts now if I didn't come to this camp." To move through one's grief and find for themselves a new voice of hope? Now that's a camp with lasting impact and proof of the healing power of the arts!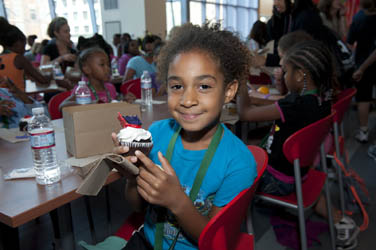 Photo Credit and Permission for all photos: Robert Carl
Calling all HuffPost superfans!
Sign up for membership to become a founding member and help shape HuffPost's next chapter