Secretary of Education John B. King Jr. talked to the Las Vegas Academy of the Arts in Las Vegas, Nevada on Thursday and emphasized the importance of a well-rounded education for every student in America. More, he acknowledged the vital role of the arts in rethinking education.
"There's evidence that kids get better at math when they've taken classes that make the connection between STEM and the arts--and that when they've had certain courses in the arts, kids can grow in self-confidence, and in linguistic skills, as well as in creativity ... (and) states now have wider options for the kind of interventions they can put in place--including options like the Turnaround Arts Initiative funded by the Department. I've had the opportunity to see struggling schools make real change by infusing the arts into their school models."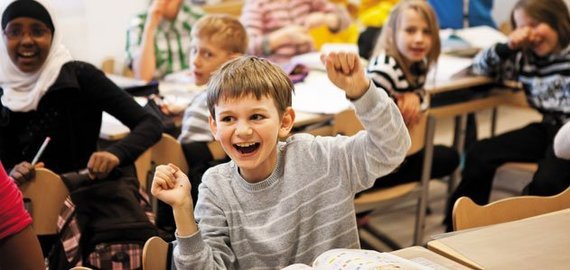 Arne Duncan, former U.S. Secretary of Education was very clear when he said that the arts play a significant role in nurturing the thinking skills for the new, knowledge economy. Speaking to a meeting of The Arts Education Partnership in 2010, Duncan said:
"Arts education stimulates creativity and innovation, critical for young Americans competing in a global economy. "

Yet, neither he nor President Obama was able to put this notion into law. Nor has "The Race to the Top", Obama's school challenge putting pressure on state legislatures to allow more charter schools and holding teachers more accountable, reflect their interest in the arts.
The problem was No Child Left Behind (NCLB), the law President George W. Bush signed in 2002, requiring annual testing of every school thereby making schools more accountable for what they teach, how, and generally, to "advance America's competitiveness."
Another law called the America Competes Act, also known as the STEM initiative for Science Technology Engineering and Math, compounded the onerous NCLB law a few years later. The STEM bill authorized $151 million to help students earn a bachelor's degree, enable math and science teachers to get teaching credentials, and provide additional money to help align kindergarten through grade 12 math and science curricula to better prepare students for college.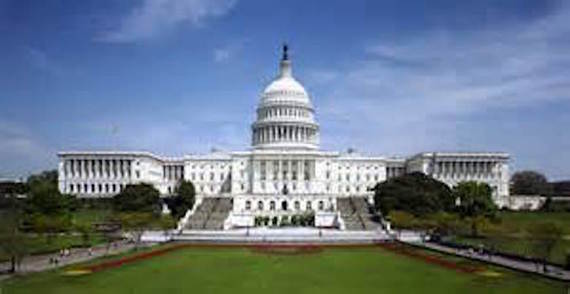 Last year, NCLB was amended and quickly signed by President Obama because it was a reform that significantly changed K-12 education. The new legislation, called "Every Student Succeeds Act," allowed schools new freedoms to reinvent the curriculum, stop "teaching to the test" to meet Federal guidelines to show math, and science proficiency, and in earnest, begin the process of a well rounded education.
As important, STEM was also amended, too. Representative Suzanne Bonamici, Chair of the Congressional STEAM Caucus (STEM plus the Arts) called for "integrating other academic subjects, including the arts, into STEM ( Science, Technology, Engineering, and Math) programs to increase participation in STEM, improve attainment of STEM-related skills and promote well rounded education."
After at least a decade of studying the human brain we know the arts enhance math and science comprehension. Although many schools are taking the lead and reinventing themselves, all schools in the country must begin changing their curriculum to use the arts and art integration, namely teaching all subjects through the arts.
Maybe we have turned the corner and begun to recognize that without the arts and arts integration, we will not succeed in the new, global, innovation economy, that demands creativity and imagination in the workplace.
REAL LIFE. REAL NEWS. REAL VOICES.
Help us tell more of the stories that matter from voices that too often remain unheard.