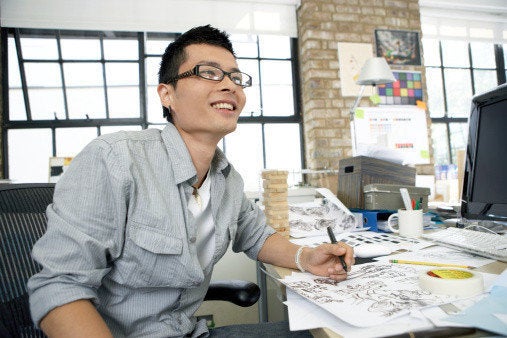 Parents who are worried about the viability of their child's arts degree can now officially breathe a sigh of relief. In all probability, your child will not die unemployed, in a garret, using candles as their only means of heat!
A Strategic National Arts Alumni Project survey of 13,581 arts graduates from 154 programs found that over 92% of arts grads have jobs and 57% have worked as professional artists at some point in their lives.
Inside Higher Ed has more:
Two-thirds of arts graduates reported that their first job out of school was a close match for the kind of work they wanted. And, of those who are currently working professionally as artists, most hold at least two jobs concurrently (and, contrary to stereotype, only 3 percent work in food services), according to SNAAP.

The survey results also painted a picture of artists as highly entrepreneurial: more than 6 in 10 were self-employed, and 14 percent had founded their own company.
Although the median salary for an artist is relatively low, ($34,800), 47% of artists surveyed say they are satisfied with their ability to be creative in their job.

Related
Popular in the Community