Dudes of the world: listen up. Your penis is a blank canvas, a tabula rasa, if you will. Just because it spends most of the day zipped up under layers of clothing doesn't mean it can't express itself every now and then.
Let me paint a little picture for you. You take a date home ― a creative type, someone you really want to dazzle with your refined tastes and creative prowess. Y'all are feeling mighty sexy, and you know what that means. Sex.
You want to use protection, but, more important, you want to express yourself. Your passions, your fears, your most secret desires, your favorite color. You want to penetrate your lover with some serious pizzazz. You want a condom that says, "Hey, baby, this is me."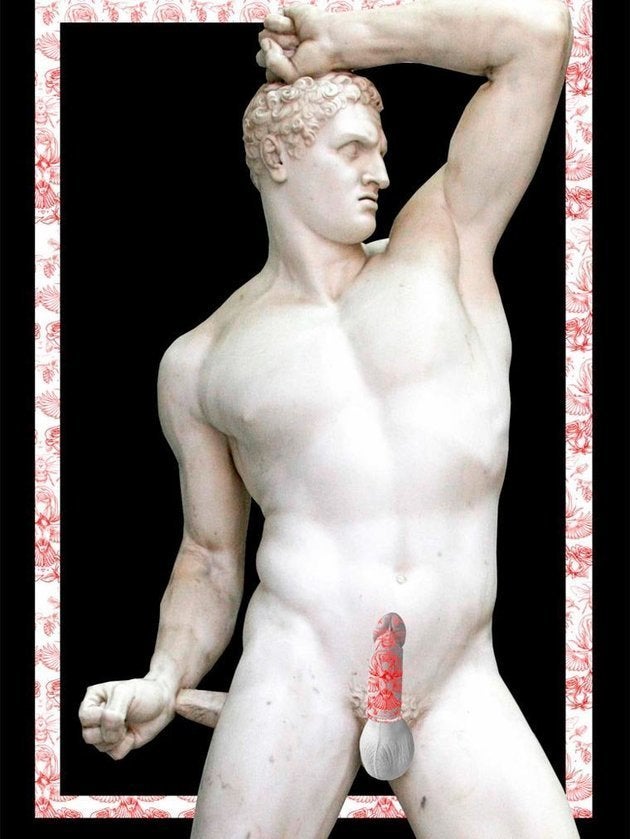 If any of this sounds at all appealing, you should most definitely donate to Made In Love's Kickstarter to make artsy condoms a reality. The French startup describes their graphic latex condoms as "erotic tattoos" of sorts, decorative accessories designed to make condoms less of a chore and more of a creative outlet.
The brand recruited artists including Maëlle De La Forge, Alex & Marine, Anna Borowski and Lilyloca to make eye-popping graphics into which you can slip your junk. Combining art and eroticism in a way I don't think anyone saw coming, Made in Love hopes to remove the stigma associated with condoms, encouraging safe sex while providing the public with affordable artworks, albeit very phallic ones.
If you've ever dreamed of adorning your penis in its very own artistic masterpiece, come on now. Pay up. Unleash the creative inside ... your pants.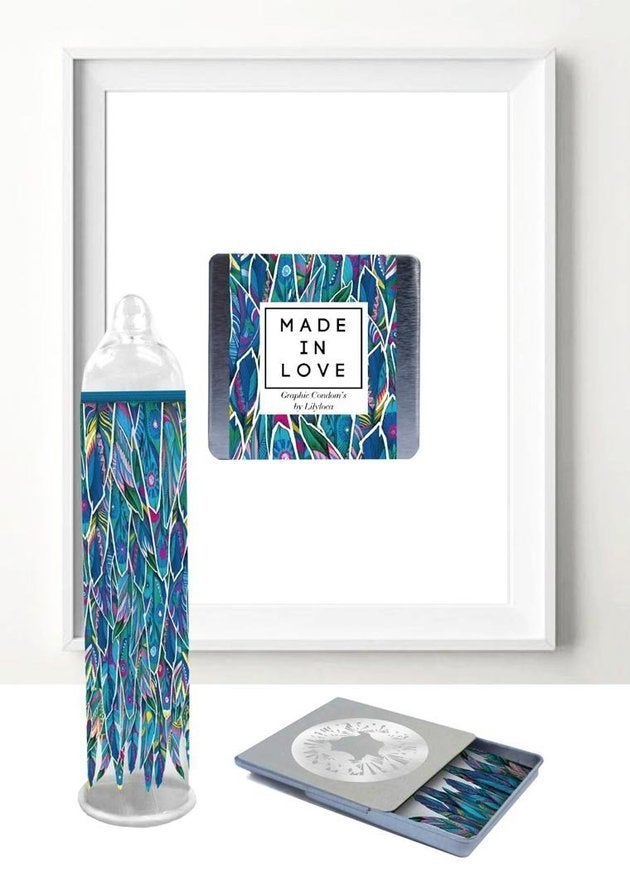 Before You Go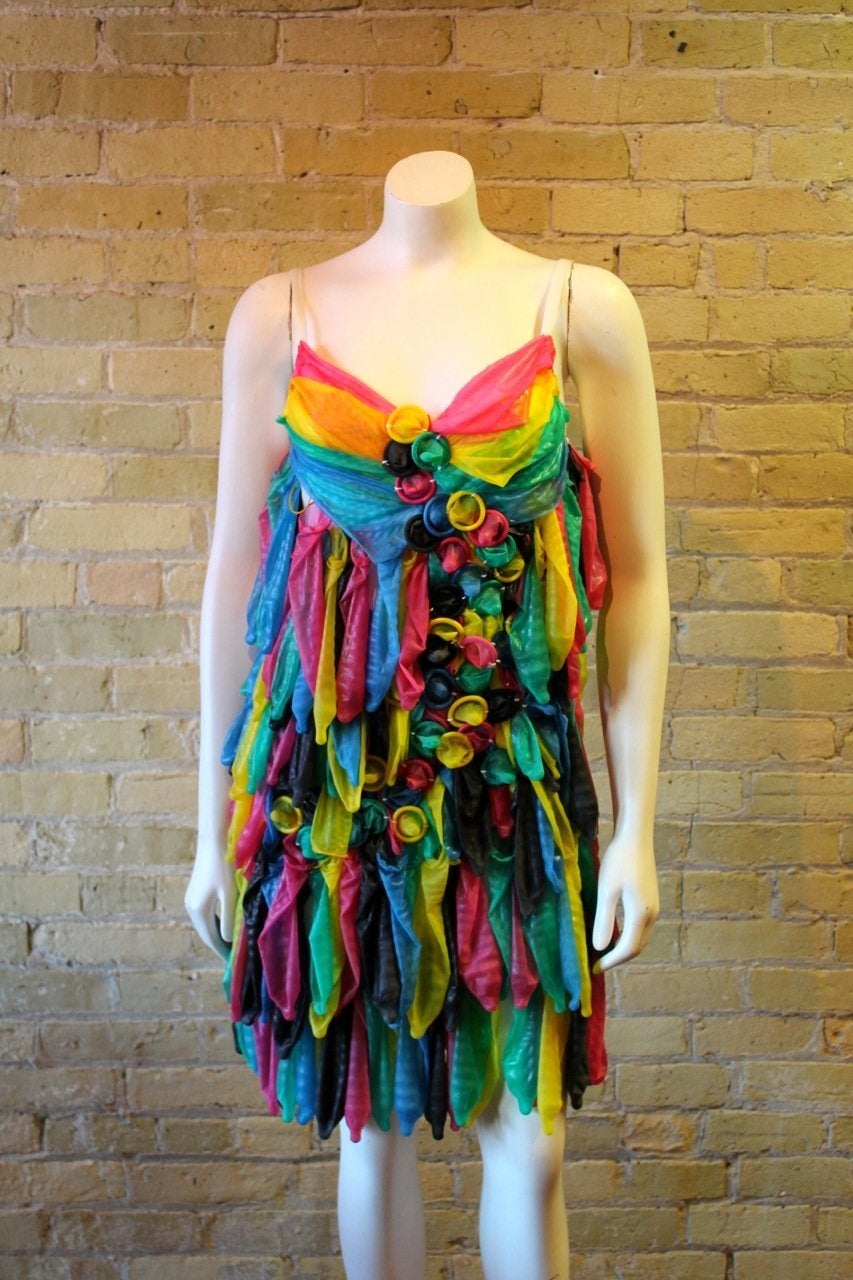 Condom Dresses
Popular in the Community