When Art.sy first launched, the site with the creative domain name received a "Rookie Disruptor Award" from TechCrunch for its admirable aim to make art more accessible. At the time, however, many weren't aware ".sy" was a suffix for the Syrian Arab Republic. Recently, the domain choice became a serious problem for the company as the Syrian conflict continues to escalate. Art.sy temporarily went offline early this month and today was revived as Artsy.net.

Carter Cleveland, founder of Art.sy
Art.sy, which will now go by the name Artsy, announced the permanent change today. "The move comes following an outage with our art.sy domain," a spokesperson announced in a statement, "which was down for a period of 36 hours this week due to an issue with DNS servers in Syria. In order to avoid future potential outages, Artsy will remain permanently at http://artsy.net." The statement adds that Artsy did not want to project an image "that could be construed in any way as supporting the Syrian government."
What do you think about Art.sy's choice to ditch the controversial domain name? Let us know your thoughts in the comments below.
In the meantime, explore Art.sy's stunning selection of works from Design Miami below: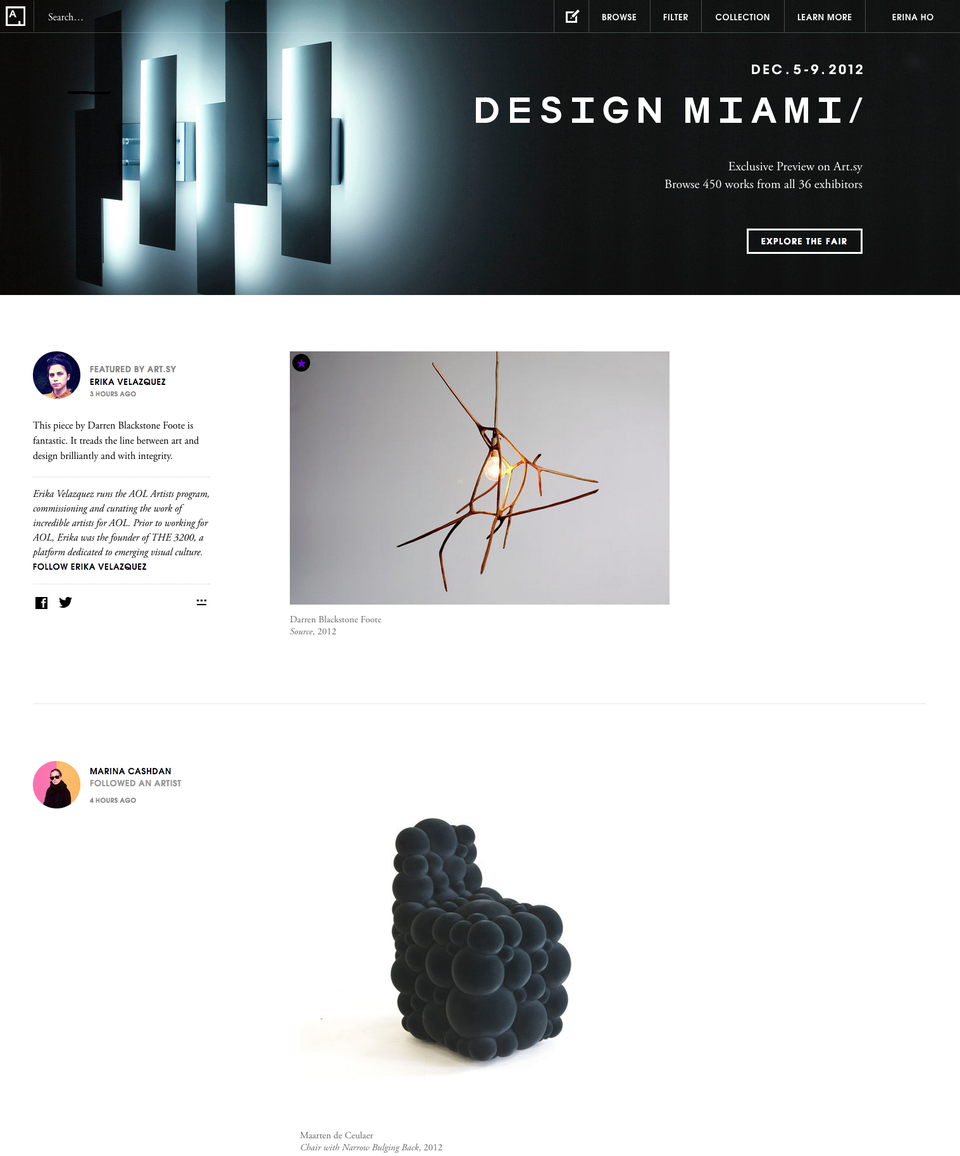 Art.sy + Design Miami
Correction: An earlier image of Carter Cleveland was listed as Sebastian Cwilich. We regret the error.
Related
Popular in the Community