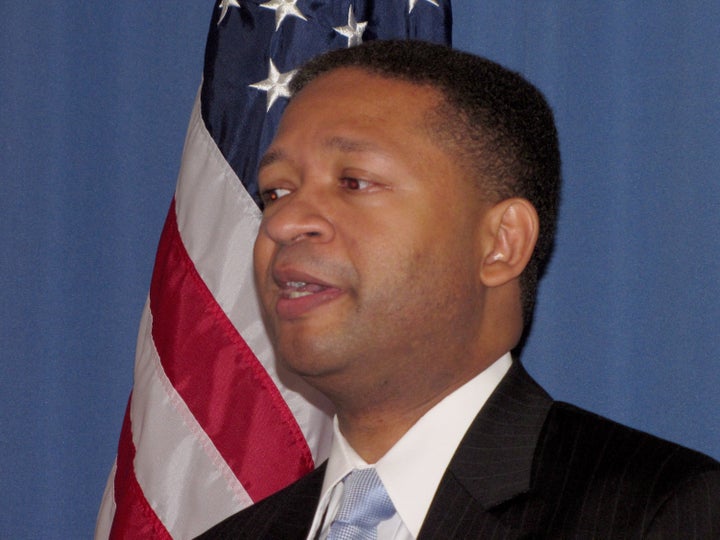 Former Rep. Artur Davis is not sure if he will run for Congress again. But if he does, he will do so as a Republican.
Davis, who represented Alabama's 7th congressional district for four terms as a member of the Democratic party, wrote on his website on Tuesday that he has not yet made up his mind on whether or not to run in the future. However, he has decided to change his party affiliation.
"If I were to leave the sidelines, it would be as a member of the Republican Party that is fighting the drift in this country in a way that comes closest to my way of thinking: wearing a Democratic label no longer matches what I know about my country and its possibilities," Davis wrote in a blog post.
Davis, who now lives in northern Virginia, ran in Alabama's gubernatorial election in 2010. He lost the Democratic primary to Ron Sparks, who was later defeated by Republican Robert Bentley. Following his failed bid, Davis decided to leave politics but became a fairly open critic of his own party. Last fall, he raised eyebrows by supporting controversial GOP-backed voter ID laws in his home state.
In recent weeks, rumors began to spread about Davis potentially running against Rep. Gerry Connolly (D-Va.) in 2014.
"I don't know and am nowhere near deciding," Davis wrote of the rumors on Tuesday. "If I were to run, it would be as a Republican. And I am in the process of changing my voter registration from Alabama to Virginia, a development which likely does represent a closing of one chapter and perhaps the opening of another."
Support HuffPost
The Stakes Have Never Been Higher
Popular in the Community