Arturo, known as the "World's Saddest Bear," spends his days in allegedly "deplorable conditions" at an Argentine zoo. But thousands of petitioners are trying to change his life before time runs out.
Arturo is a 29-year-old polar bear who lives in a concrete enclosure -- with only a 20-inch-deep pool for keeping cool -- at Argentina's Mendoza Zoo, where temperatures can soar to 104 degrees, the U.K.'s Mirror reports. His coat is shaggy, and he is lethargic. He is said to have became depressed after his companion, Pelusa, died two years. Experts reportedly fear for his mental health.
Polar bears typically live until 25 or 30 years old, according to the National Wildlife Federation. Their natural habitat is north of the Arctic Circle to the North Pole, but some can live further south.
(Story continues below.)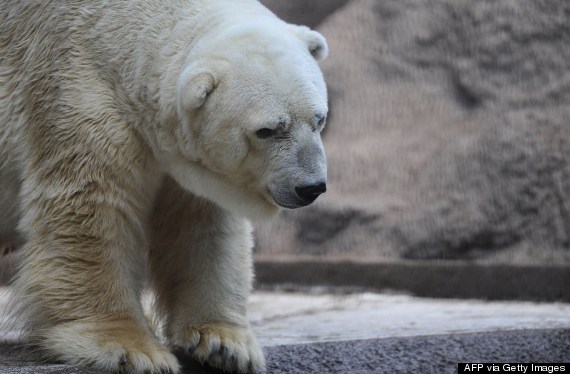 Arturo, the only polar bear in Argentina, living in captivity at a zoo in Mendoza, 650 miles west of Buenos Aires, is pictured at his enclosure on Feb. 5, 2014. Specialists and activists are lobbying to transfer old Arturo to a zoo in Canada to spare him from the Argentine heat.
A Change.org petition launched to save Arturo has collected almost 140,000 signatures. The petition asks that he be moved to the Assiniboine Park Zoo in Winnipeg, Canada, where conditions are more ideal for him.
"We plead that intervene [sic] on this issue and ask the officials in Mendoza who have the polar bear Arturo prisoner to accept Arturo's transfer to the reserve so he can live in suitable conditions," the petition reads. "In December 2012, a polar bear died in Buenos Aires due to heat, causing unease in Argentina and in the international community."
Maria Fernanda Arentsen, a professor at Université de Saint-Boniface, is just one individual who has vocally supported the petition to have Arturo moved.
"You can see he is going crazy. He moves the way polar bears do when they are suffering a lot of stress," she said, per the Mirror. "He has been filmed rocking back and forth in a way that signals distress. It breaks my heart to see it. I'm from Mendoza. I know how hot summer is. There is no way for him to escape the heat. He looks so sad. He looks in pain."
Video footage of Arturo in his Mendoza enclosure.
Cher and Newt Gingrich have also joined the movement to save Arturo.
"The evaluation they did was visual, without touching him, observing him from a distance," rebutted Gabriel Flores, an environmental activist, per the outlet. "They only checked how he walks, how he eats, and how he swims. It was a halfway fake evaluation that doesn't convince us at all."
Canadian tabloid The Winnipeg Sun also reported that officials at the Mendoza Zoo have not been keeping proper medical records for the bear, so the Canadian Food Inspection Agency cannot grant a permit to have the animal transferred.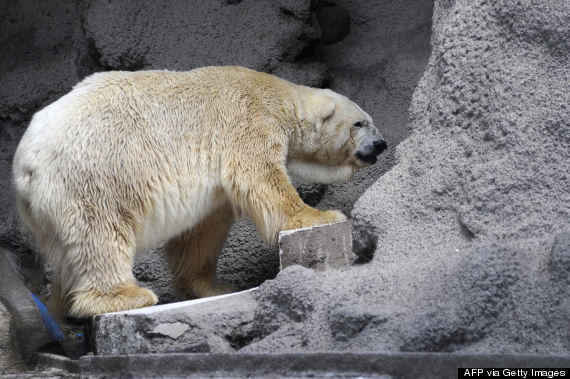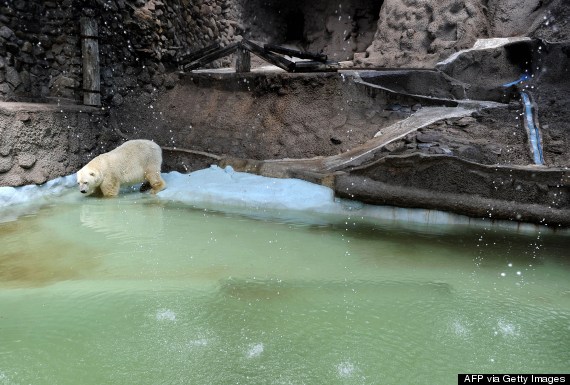 Support HuffPost
The Stakes Have Never Been Higher
Related
Popular in the Community