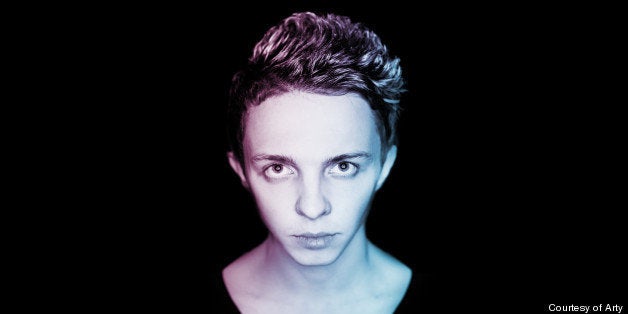 Dance music fans have long been acquainted with Arty, but it wasn't until will.i.am nicked one of his songs that mainstream audiences were introduced to the 23-year-old Russian DJ and producer. Arty made the song in question, "Rebound," with Mat Zo and signed it to Anjunabeats, one of dance music's most respected labels, only to see it sampled liberally in the Black Eyed Peas frontman's track "Let's Go."
What's followed since has been somewhat amusing for music fans, as Anjunabeats' Jono Grant (of Above & Beyond fame) blasted will.i.am, who eventually admitted to using the song without licensing it. Then Chris Brown, who lends his vocal talents to "Let's Go," said he's clueless and doesn't even listen to the some of the tracks he sings on, Mat Zo quit Twitter and Arty was included will.i.am's liner notes. While the whole situation provided will.i.am detractors with plenty of fodder for caustic tweets, it was hardly a laughing matter for Arty.
"You know what? I don't think I took away a lesson because nothing has changed in what I do," he told HuffPost Entertainment in an email interview. "I'll always be a producer making music for my fans. That's my passion and what I love doing."
And it's not just music he's cooking up. On Friday, Arty and Marquee Las Vegas are teaming up to film an innovative new music video with Vyclone, a company that allows artists to stitch together fan footage on the fly. The captured visuals will be set to the tune of "Together We Are," Arty's smash hit with singer Chris James. We asked Arty about that song, his meteoric rise in dance music and much more -- take a look at our emails below.
As you've seen your star rise over the past couple of years, what's something that you've faced that you didn't initially realize would be a challenge that comes with producing and DJ'ing?
The past few years have been the most exciting, inspiring but also challenging years of my life and they have flown by in the blink of an eye. Challenges can come up at any second and its a learning curve to know how to meet them. I guess its kind of two questions, though. With DJing you have to adapt to life on the road, so being away from loved ones, living out of a suitcase and keeping up with production as you go. My production work always gets detailed attention because I am a perfectionist and my own worst enemy at times, haha. Trying and trying to reach that point where all elements slot in to place is the biggest difficulty I face. Learning how to overcome all of these however, has made me into who I am today for sure.
I know that Jono [Grant] and the Above & Beyond guys have a lot of faith in you. Can you speak a bit to what it's been like to have them as mentors in the industry? Are there other individuals that have had a strong impact on your career and perspective?
Me and Above & Beyond had a long path of successful relations and we still work together a lot . I just signed new track "Flashback" to their label Anjunabeats, and one more track will come out in July or August. So as you see we mantain our good relationship. They supported me from very beginning and I'm really thankful to them. But, of course, there are other musicians who have left a strong imprint on my musical taste. Axwell, Eric Prydz, Deadmau5 are still my heroes and big inspiration for me. Getting inspiration is how you progress, you cannot become fixated on the idea that you're doing things best and that it's the only direction you're capable of.
What interested me about the will.i.am situation was not just your individual case, but that it really speaks to the complicated merging of dance music and pop. How do you feel about dance music's role in pop music, and do you have any hesitation regarding working with more pop acts?
I think crossover and people taking inspiration from other genres is a truly great thing. And it helps to move genre forward. But I also think there should be a line between dance and pop music. Ideas and quality should always go first place, which is not always the case in pop music.
"Together We Are" has been a real sensation. What is it about Chris James that made you want to work with him, and how did that track come together?
Thanks man, I really appreciate it. "Together We Are" passed a truly long way. The instrumental mix was ready to the end of 2011 and for a long time I couldn't find the right singer for this track. But I met Chris' manager at one of my shows. I was big fan of his record with Deadmau5 ("The Veldt") so we decided to try and make topline with him. And it worked so great. I'm very proud of what we achieved.
You made "Must Be the Love" with BT and Nadia Ali. Did you ever imagine that you'd be working with legends like them when you were in your early 20s? Did their music have an impact on your taste when you were younger?
It was an amazing experience, BT is pioneer of electronic music and he accomplished so many great things in his life. I was a bit surprised when he asked me to work together on his idea, that he made with Nadia Ali before, so I took this idea and turned it into something new that all of us liked. The best thing about this record is that you can hear a touch of each artist.
How did you choose to work with Vyclone? Do you find yourself constantly looking to innovate not just the music, but the presentation of it?
I'm a big fan of technology and Vyclone is the one of the exciting things I have seen in ages… it cuts together different angles to make someone feel like they're watching a concert or event from everywhere in the venue. What I personally love when seeing music live is experiencing it with other people and their energy. This is what I want to capture for fans and with apps, cameras, phone featuring strongly in the way we get to see live music I think Vyclone is perfect to create this feeling of togetherness.
Its a unique idea for dance music and I'm really excited about it. If you're at Marquee this Friday get involved! Download the app and follow me.
I know that music videos were a big part of pop culture in the States when I was growing up. Did they figure prominently in your musical upbringing as well? Are there any particular ones you remember?
For sure! The way that music can influence the way you see images is something I'm very interested in. I guess thats a big part of the Vyclone idea. My mind has gone blank for stand out videos as a kid. It seems like such a long time ago. I tell you what though, the music video for "White Noise" by British act Disclosure with AlunaGeorge is awesome. Great song too.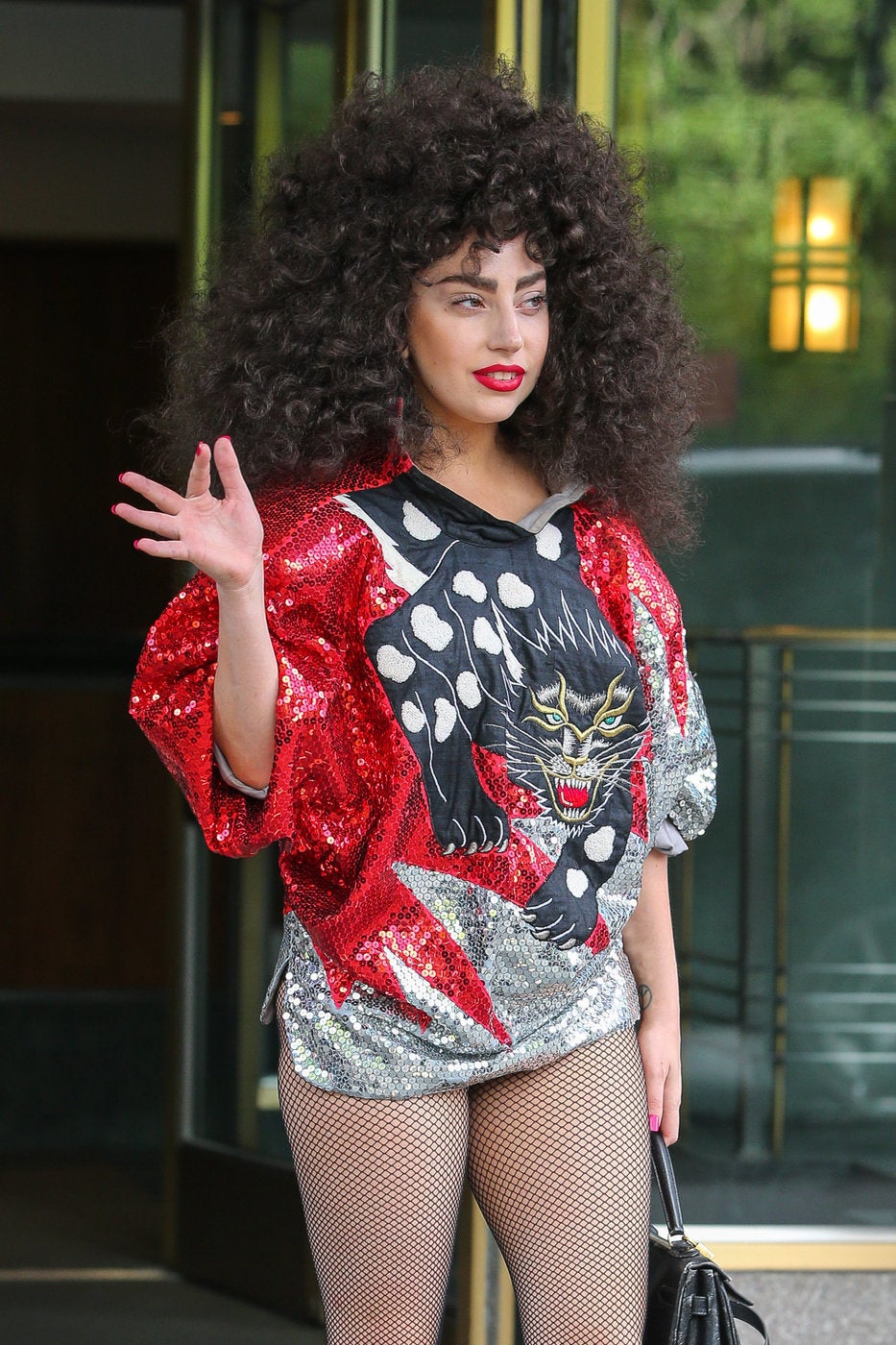 Celebrity News & Photos
CORRECTION: A previous version of this article incorrectly identified Arty as German.
Popular in the Community