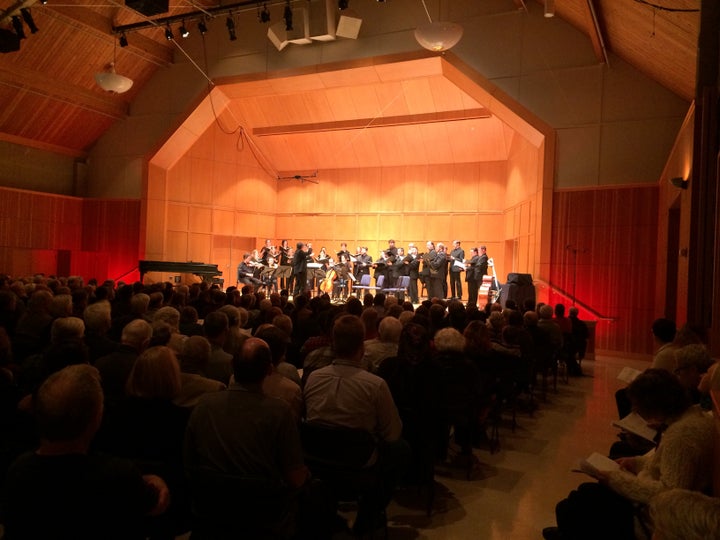 Cappella Romana created a multi-venue festival in Portland, Oregon dedicated to the Estonian composer Arvo Pärt on the occasion of his 81st birthday. The program was primarily composed of works by Pärt, but included works from young Estonian composers, along with other works that complemented the program by composers like Sir John Tavener.
Within days of announcing the festival, many events sold out and every concert during the festival had capacity crowds. Besides the larger than expected turnout, the audience for the concerts was diverse and included a wide span of generations, attracting the younger audience in particular. The festival appears to have tapped into the universal popularity of Pärt's music worldwide.
Some of the highlights were the ethereal Passio (Passio Domini nostri Jesu Christi secundum Joannem) performed at St. Mary's Cathedral featuring a candlelight performance and the powerful Te Deum (Te Deum Laudamus) performed with 3 choirs, strings, prepared piano, and aeolian harp isons at the Kaul Auditorium on the Reed College Campus. The Byzantine-style chant that started the Funeral Canticle by Tavener was haunting and lovely; it set up the entire piece.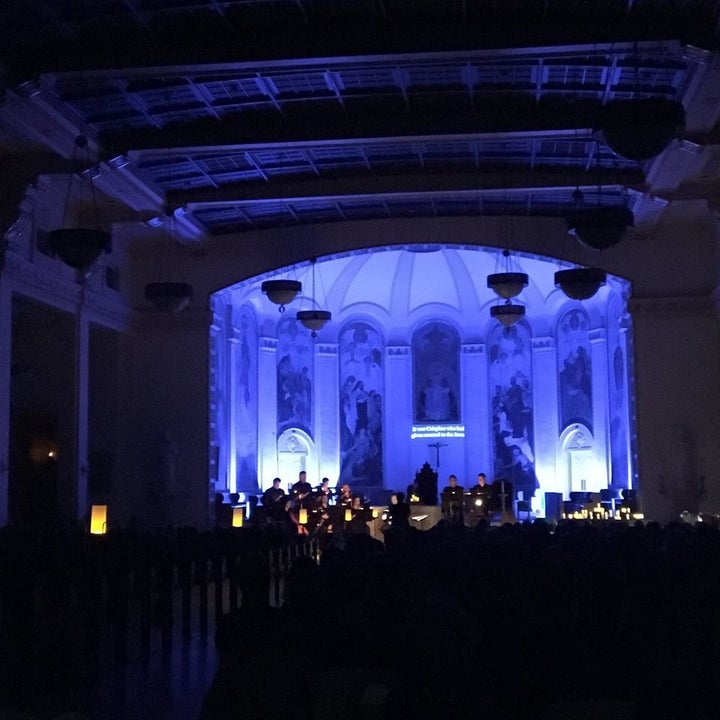 The festival was part of the Twenty-Fifth anniversary season for Cappella Romana. Since inception the organization has been guided by a firm belief in the modern relevance of ancient musical traditions. At the same time, they have championed modern composers, such as Arvo Pärt, who have built bridges between past and present by grounding themselves in those same traditions.
The composer was born in Paide, a town in the geographic center of Estonia. He studied at the Tallinn Music College and later at the State Conservatory in Tallinn once Estonia was annexed into the Soviet Union. Early in his career he established himself as a leading figure in the Soviet avant-garde by writing music that defied the norms. He eventually evolved an austere compositional idiom that he dubbed the "tintinnabuli style". Over the past forty years he has been ecumenical in the choice of texts he has set to music in a variety of languages that now includes: German, Church Slavonic, English, Italian, French, and Spanish.
For those who have not yet experienced Pärt's music, it is well worth listening to. The tie to ancient musical traditions gives it a harmonic underpinning, as opposed to a purely abstract and atonal treatment; overall it gives his music a deep emotional quality. Perhaps it is Pärt's engaging musical synthesis of the traditional and the modern that has gained his work such wide appeal. Fortunately, Cappella Romana opened the door for the audiences at the festival to experience this great music first hand.
Related
Popular in the Community