The worlds of Westeros and Hogwarts finally crossed paths at San Diego Comic-Con this weekend. Maisie Williams, who plays Arya Stark on HBO's "Game of Thrones," shared a selfie on Sunday of herself with Daniel Radcliffe, "GoT" co-star Hannah Murray (Gilly) and her new "Doctor Who" co-star, Jenna Coleman (Clara Oswald):
Williams was at the convention for the "Thrones" panel on Saturday, which revealed little about Season 6 of the show. But the young actress also made an appearance in the first trailer for Season 9 of "Doctor Who," playing a mysterious character. Meanwhile, Radcliffe was in San Diego to promote his new film "Victor Frankenstein" alongside co-star James McAvoy.
But beyond the fact that Williams and Radcliffe are both from two of the biggest fictional franchises imaginable, the English actors also have something else in common. At last year's San Diego Comic-Con, they both disguised themselves as Spider-Man.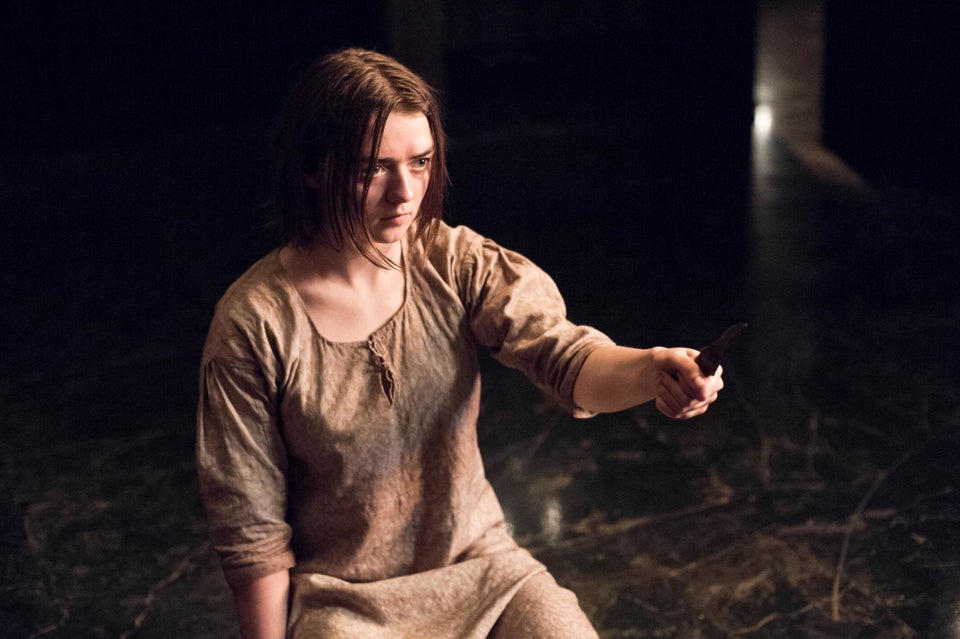 "Game Of Thrones"
Popular in the Community