Authorities in Texas cautioned that a white supremacist prison gang might seek "mass casualties or death" as retaliation for the arrests of 34 members, months before two prosecutors were killed, ABC News reports.
According to the network:
The December 2012 bulletin, obtained by ABC News, warned that "high ranking members of the Aryan Brotherhood of Texas are involved in issuing orders to inflict 'mass casualties or death' to law enforcement officials involved in the recent case."

The bulletin said "the plan is designed to be carried out when law enforcement officers are at large gatherings." It warned that the Aryan Brotherhood of Texas was "proactively working toward developing personal information about officers involved in the recent arrest of Aryan Brotherhood of Texas members," and was carrying out surveillance of the officers.
Police have yet to announce any suspects in the slaying of Kaufman County prosecutor Mike McLelland and his wife, Cynthia, though speculation has focused on the Aryan Brotherhood of Texas. In a case that disrupted the group's activity, members of the gang face charges for "involvement in three murders, multiple attempted murders, kidnappings, assaults and conspiracy to distribute methamphetamine and cocaine," Reuters reports.
McLelland's death occurred just a few months after Mark Hasse, an assistant district attorney in Kaufman County, was gunned down outside a courthouse. Officials in Texas have since adopted heightened safety measures including 24-hour security details.
The spike in violence also prompted U.S. attorney Jay Hileman to leave a case against the Aryan Brotherhood of Texas, citing "security concerns."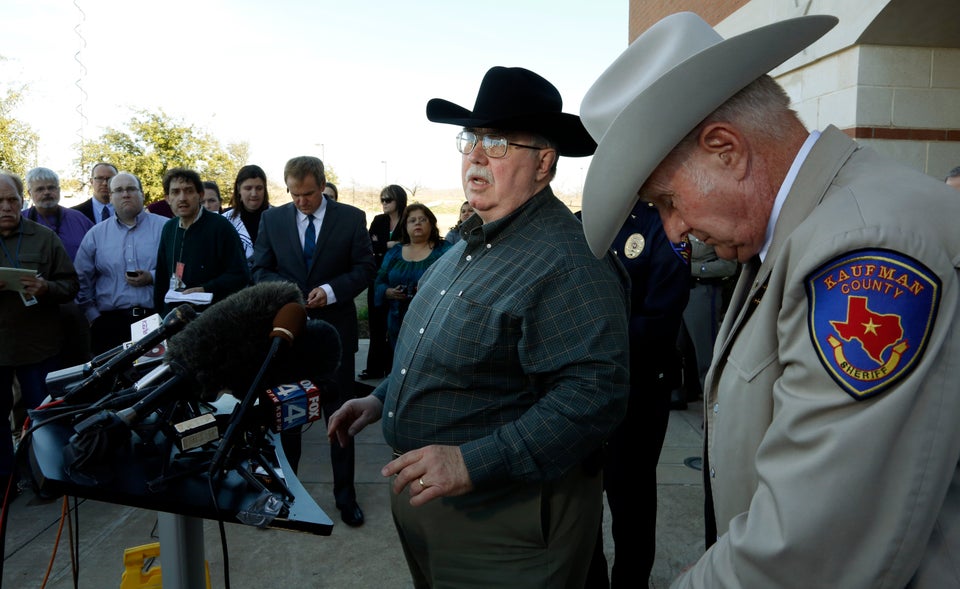 Texas DA Mike McLelland Killed
Popular in the Community