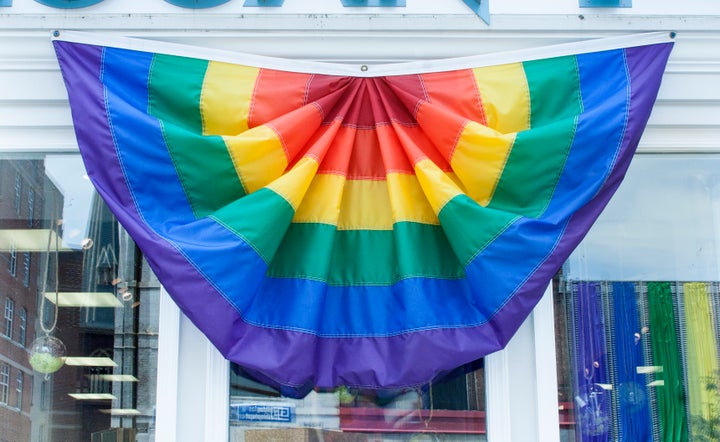 Although the global community continues to reel with disbelief from news of Chechnya, institutionalized homophobia in Russia is far from new. The Chechen attacks, involving the detainment and killings of suspected gay men, represent a chilling progression of Russia's well-documented homophobia. As Matt Baume comments in Slate's Outward Blog:
The country has always been extremely hostile to queer people, but at some point in recent weeks, authorities began a large-scale rounding-up of queer men, bringing them to illegal prisons where survivors described being subjected to brutal beatings, electrocutions, and killings. In accounts corroborated by humanitarian organizations, victims reported that security forces tortured them to extract the names of other queer men. Many of those released now face the possibility of 'honor killings,' a practice whereby family members are expected to murder their queer or otherwise 'dishonorable' relatives.
As demand for our legal services increases, our legal team is facing an unprecedented number of open cases. Historically, Jamaica has been the source of the largest number of clients – with Mexico trailing closely behind. In 2013, when Russia passed its "anti-gay propaganda" law, we immediately experienced a sharp increase in calls from that country. Now, the number of Russian clients has eclipsed the number of Mexican clients.
The number of new U.S. asylum applications by Russian citizens has jumped for the fourth straight year in 2016, reaching the highest level in more than two decades and more than doubling since President Vladimir Putin's return to the Kremlin for a third term.
While the data does not indicate the basis for applicants' persecution claims, immigration attorneys link this multiyear surge to policies in Russia seen as discriminatory toward sexual minorities, a squeezing of dissent during Putin's third term, and widespread corruption.
The Guardian has since published accounts of the grisly Chechen anti-gay campaign which has already seized and tortured an estimated several hundred men in the ultra-conservative Russian republic:
At least once a day, Adam's captors attached metal clamps to his fingers and toes. One of the men then cranked a handle on a machine to which the clamps were linked with wires, and sent powerful electric shocks through his body. If he managed not to scream, others would join in, beating him with wooden sticks or metal rods. As they tortured him, the men shouted verbal abuse at him for being gay, and demanded to know the names of other gay men he knew in Chechnya.
Thus far, officials closest to the violence have reacted with disinterest. A spokesman for Ramzan Kadyrov, head of the Chechen Republic, told reporters that 'you can't detain and repress people who simply don't exist in the republic.'
Kadyrov says international organizations are conducting a 'massive information attack … using the most unworthy methods, reality is distorted, attempts are being made to blacken our society, lifestyle, traditions and customs.'
President Trump's revised order stands in stark contrast to global events. Horrific human rights violations, such as the Chechen attacks, indicate an escalated urgency for the U.S. to provide safe haven to persecuted people. The U.S. must act accordingly.
The U.S. government needs to publicly condemn the Chechen attacks as an advancement of Russia's longstanding history of anti-LGBTQ oppression, push for immediate intervention from Russian authorities, and continue to grant U.S. asylum and refugee status to persecuted people in desperate need of safety.
"When faced with such crimes of hate and inhumanity, it is the responsibility of every person of conscience to speak out — to oppose this campaign of violence before it continues further." - Joe Biden, former U.S. Vice President in a recent statement.
Sign the Amnesty International UK petition urging Russian and Chechen authorities to "to investigate these abductions and bring those responsible to justice."
Donate to the Russian LGBT Network, a team of individuals and organization working on the ground in Chechnya to help provide emergency support to victims.