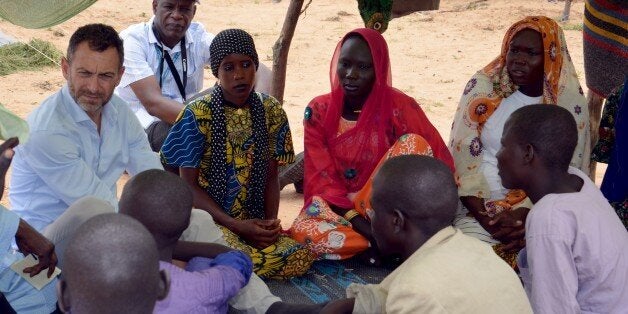 Two years into Boko Haram's brutal cycle of violence, what could well become Africa's largest displacement crisis is now unravelling across the Lake Chad Basin, straddling Cameroon, Chad, Niger and Nigeria. Already over 2.5 million people have been forced from their homes. Violence has disrupted the childhood of over 1.4 million boys and girls, uprooted from their homes and schools. Those who ran for their lives did not have the means, nor the force, to go very far. They are hosted by their very neighbors, who count amongst the world's worst-off communities.
Sitting in a household in Niger's region of Diffa -- the poorest region of the poorest country in the world -- and listening to Nigerian refugees and the local family who have opened the doors of their home to them, one is struck by two things: The extent of the horror refugees had to live through and the immense generosity of their hosts.
One in every five people in Diffa was not there some months ago but has now fled from the raging violence. The provincial capital has become a safe haven for many; its capacity to cope with the arrival is stretched to the limits. Humanitarian indicators were already in the red zone prior to recent waves of displacement. Almost three quarters of Diffa's population were food insecure. One health clinic provided services for 12,000 people. These meagre resources are now shared with another 150,000 of their exhausted and traumatized fellow human beings.
The story of Diffa tells, in a nutshell, that of a broader region. Across the Lake Chad basin, communities I have met witnessed unspeakable atrocities and violence. Many shared harrowing tales of having their relatives killed in front of their eyes, their villages torched, and being forced to run away overnight leaving all they had behind. Wherever people fled to, the displaced found shelter with communities that have themselves been afflicted by decades of cyclical droughts and floods, recurrent epidemics and insufficient access to basic services.
Large scale displacement has exacerbated an already-fragile humanitarian situation and both the displaced and the communities that host them are at ever-greater risk. Across the region, food insecurity has spiked dramatically. Nearly five million will need food assistance in the coming months. Acute malnutrition is on the rise, surpassing the emergency threshold in many areas. Across north-eastern Nigeria, essential services have been decimated. More than 800 schools have been severely damaged or destroyed. Only 40 percent of health facilities are functioning. Across the Lake Chad basin, shelter, safe water and basic health care, including psychotherapy, are missing despite the best efforts of host Governments and humanitarian teams.
Growing insecurity is today disrupting the thin equilibrium of communities who have long learned to adapt their livelihoods to a harsh environment. As farmers were forced to flee or cannot access their fields, they will miss a crucial harvest next month. Border closures impede crucial cross-border trade and disrupt ancestral pastoral migration routes. Without timely humanitarian assistance, the fragile livelihoods of communities will be destroyed. While the region hosts amongst the world's most resilient people, it may take years to recover.
In the Sahel, the interplay between peace, poverty, governance and climate change is in sharp relief. Hunger, malnutrition, high unemployment rates make fertile ground for grievance and radicalization, especially amongst the youth. Stretched resources can easily lead to tension amongst communities. Facing serious threats, Governments increasingly channel precious resources to security, at the expense of the social sector - threatening past and future development gains and crucial investments that can offer the next generations brighter prospects than disenfranchisement and extremism.
This week, donors from the world's capitals will gather in New York for the 70th session of the UN General Assembly. I have one simple message for them: The international community must urgently step up its support and match the generosity of some of the most welcoming Governments and people in the Lake Chad region. The dignity lives and livelihoods of millions of people are at stake. Their humanitarian needs must be addressed urgently, and development investments secured now in order to help people rebuild their lives and prevent the grip of violent extremism in the region.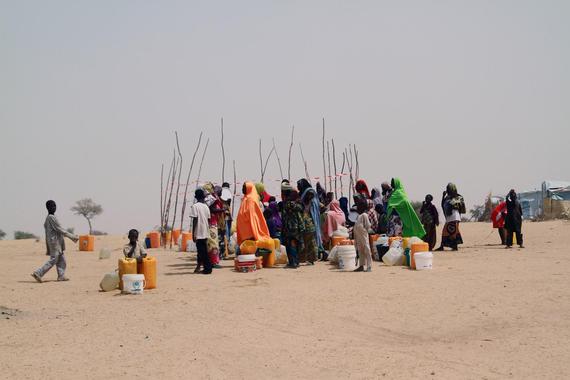 Credit picture: UNICEF / Abdoul - 2015
Calling all HuffPost superfans!
Sign up for membership to become a founding member and help shape HuffPost's next chapter