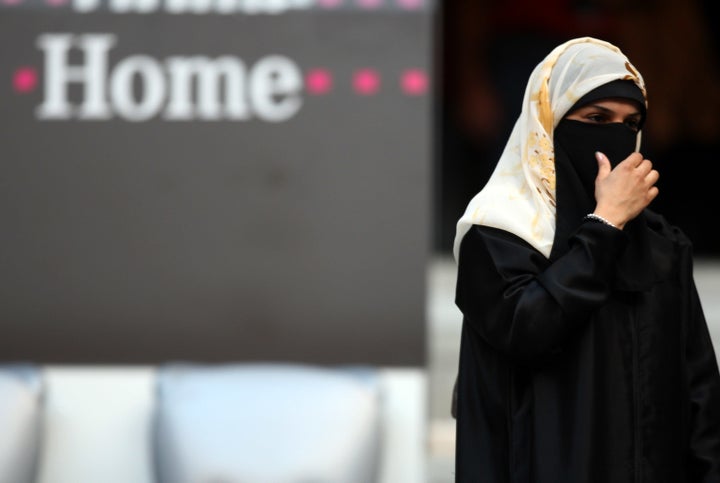 A heated debate over the public dress of Muslim women has engulfed much of Europe's consciousness after Cannes, the famous French Riviera beach town, first announced its ban on the "burkini" on July 28.
Twenty-five towns in France have followed the resort city's lead, and public officials from Prime Minister Manuel Valls to National Front leader Marine Le Pen have further stoked the flames by lending their support to the controversial ban. A majority of the French public agrees, according to a recent survey conducted by Ifop that found 64 percent of respondents opposed the use of the swimwear. 
While France may be the center of this debate, it is far from the only country in Europe that has taken a hostile position toward traditional Islamic covering, such as the hijab, which politicians often cite as an obstacle to assimilation and social cohesion. In Germany, where there has been rising public disquiet over the integration of the more than 1 million migrants that arrived in the country last year, Chancellor Angela Merkel's governing conservative bloc is now eyeing a ban on full veils.
Members of Merkel's coalition view full veils as incompatible with German society, but other politicians maintain that a sweeping ban would in fact inhibit integration.
At an August conference on combatting terrorism and bolstering security measures in Germany following a wave of attacks over the past year, German Interior Minister Thomas de Maizière proposed a partial ban on veils covering women's faces.
"It doesn't fit in with our open society. To show one's face is crucial for communicating, for living together in our society and keeping it together," de Maizière said at the conference.
The ban would be applied in courtrooms, administrative buildings, schools and universities, as well as behind the wheel of a car or at protests.
"In the areas where it serves a function to show one's face, we want to make it a rule … and this means whoever breaks it must feel the consequences," de Maizière added.
Days after the interior minister's comments, an administrative court in the town of Osnabrück told an 18-year-old student that she could not wear an Islamic covering that leaves only her eyes exposed.
"The ruling's outcome is right and welcome," Christian Social Union member Stephan Mayer told HuffPost Germany.
Mayer said that legal processes would be necessary to regulate certain areas of public life. 
"The idea that in the future girls will walk around German schools covered head-to-toe is absurd," he said.
Burkhard Lischka, a member of the Social Democrats, disagrees. He tells HuffPost Germany that while he regards full veils as "a marker of exclusion," he rejects the idea of a general ban on the garment.
"It's in the interest of our children's cosmopolitan, tolerant education for schools to be able to decide for themselves whether they'll tolerate students wearing a full covering or not," he said.
Germany's Left Party is also speaking out in favor of letting schools make their own decisions about banning the burqa or niqab.
"Just as Christian schools get to decide if they'll prohibit young ladies from wearing clothes that show their belly button, it's within the realm of reason to let the leadership of private schools decide to reject the wearing of full-body covering," Ulla Jelpke, the Left Party's speaker for internal affairs, told HuffPost Germany.
"In the case of public schools, education and integration must remain the primary imperatives. I reject the idea of a unilateral legislative ban," Jelpke said.
Green Party deputy Konstantin von Notz says that a burqa ban at schools will hinder, not help, integration.
"The way to integration beyond the burqa lies through education and emancipation, and sweeping bans inhibit that process," von Notz stated.
"It doesn't matter how big the veil is; people need access to education and success," he said.
This piece originally appeared on HuffPost Germany and has been translated into English and edited for clarity. 
REAL LIFE. REAL NEWS. REAL VOICES.
Help us tell more of the stories that matter from voices that too often remain unheard.