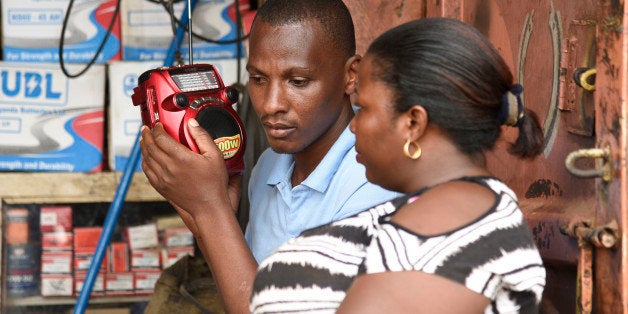 Ugandan President Yoweri Museveni claimed victory on Monday after an election season of repeated attacks on the media and the free flow of information. Broadcast outlets were arbitrarily closed for hosting opposition politicians and critical journalists were threatened, harassed, and physically assaulted.
After polls opened on February 18, Uganda's communications commission cited an unspecified threat to national security and blocked access to Facebook, Twitter, and WhatsApp until around 9.15 p.m. Museveni discussed social media on television that day, telling viewers, "Some people misuse those pathways. You know how they use them--telling lies. If you want a right, use it properly."
The international community condemned the decision to block social media. On Monday, CPJ joined Access Now and other rights groups in calling on members of the African Union and United Nations to also condemn the Internet shutdown. A copy of the letter can be viewed here.
CPJ documented a number of tactics the government used to stifle media freedom in the run up to voting, including the arbitrary closure of stations which hosted opposition figures, threats to journalists seen as being critical of the ruling party, and physical assaults.
Campaigners say the authorities deployed a broad arsenal of tools, some blunt and others more subtle, to create a media landscape going into the election which was heavily skewed in favor of President Museveni's ruling party.
"They don't always have to jail you or close you down," said Haruna Kanaabi, executive secretary of the Independent Media Council, an association of media houses which seeks to offer a self-regulatory system for the Ugandan media.
"Instead, a few well-placed calls to senior editors at state-owned media houses and intense pressure on the proprietors of privately owned media have served to yield rampant self-censorship and created an environment of fear and uncertainty in newsrooms in addition as well to the more coercive measures," Kanaabi told CPJ.
Reports of beatings against journalists have continued to surface in an environment which Kanaabi described as exceedingly hostile.
For the latest on press freedom in Uganda, click here.
Calling all HuffPost superfans!
Sign up for membership to become a founding member and help shape HuffPost's next chapter