Hurricane Harvey dealt Texans another heavy blow on Wednesday, knocking offline one of the country's largest oil refineries as gas prices rise.
Now, as rescue efforts continue, people are flocking to gas stations to fill up. But officials say there is no need for alarm.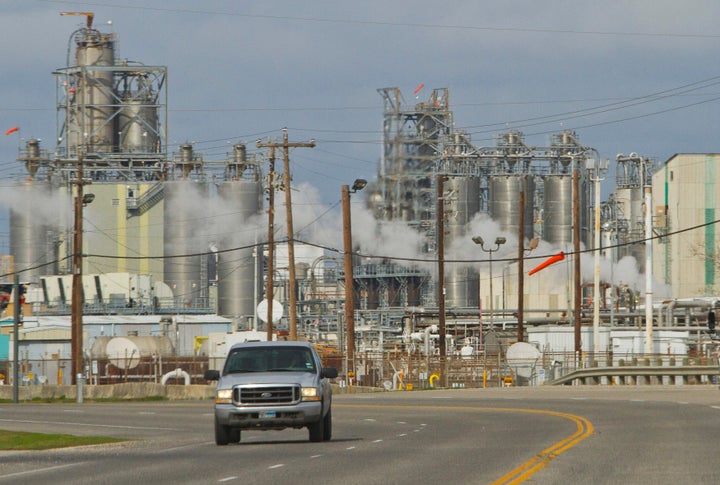 "There's plenty of gasoline," Texas Railroad Commissioner Ryan Sitton told local WFAA. "This will subside."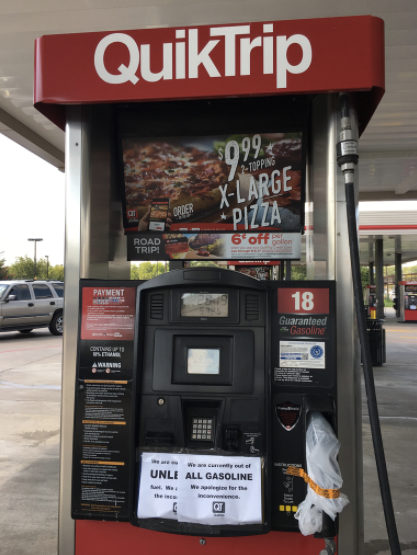 Cindy Bagwell went to fill up at a Dallas QuickTrip Thursday only to find the supplier was completely out of gas. The Exxon Mobil station across the street was packed with cars, Bagwell said, adding that she waited nearly 20 minutes behind seven cars at a nearby 7-Eleven before she could finally fill up. 
"It's not a crisis, but if people start running out of gas it's gonna be interesting," Bagwell told HuffPost.
Sitton said the lack of gas at some stations is the result of people rushing to the pumps after the refineries closed over fears of a shortage.
"We don't expect these refineries to be down that long," Sitton said. "We expect that there might be a couple that stay down that long, but some of them, like in Corpus Christi, are already working to go back online."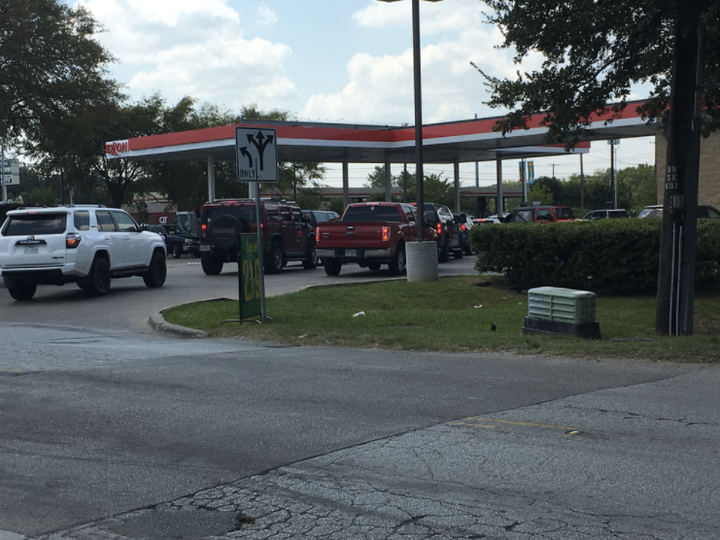 U.S. Energy Secretary Rick Perry said prices were likely to go up.
"Gas prices are going to go up because of the flooding," Perry told reporters aboard Air Force Two on Thursday. He said he didn't know when the refineries might begin working again.
Approximately 4.4 million barrels of U.S. refining capacity has been shut down by the storm, according to Reuters.
Tensions rose Thursday as residents waited in in long lines to fuel up their vehicles. Bagwell said she saw a confrontation between a man and two women while she was queuing up in the line.
"There was some fighting," she said. "Somebody broke the line and two ladies, nicely dressed running around town in comfy exercise clothes started just yelling at him."
The situation will get worse before it gets better, said Erik Kotanchik, vice president of Dallas' Fuel City.  
"We're OK but it's not good," Kotanchik told NBC Dallas Fort-Worth. "This is the worst it's been in 30 years."
REAL LIFE. REAL NEWS. REAL VOICES.
Help us tell more of the stories that matter from voices that too often remain unheard.
BEFORE YOU GO
PHOTO GALLERY
Hurricane Harvey Aerial Images