It was a sunny Tuesday when the hell broke loose in Gaza. Local freelance photojournalist Hosam Salem was at home having lunch with his mother as thunderous sounds of shelling suddenly emanated from a distance.
Israel had just put Operation Protective Edge into action by heavy airstrikes. With fear rushing through his veins, Salem grabbed his camera, begged his mother to forgive his wrongs, and rushed to Al-Shifa hospital, the biggest one in the Gaza Strip.
Not Salem or anyone else could have predicted the atrocities the people living in the sieged Gaza strip were about to go through.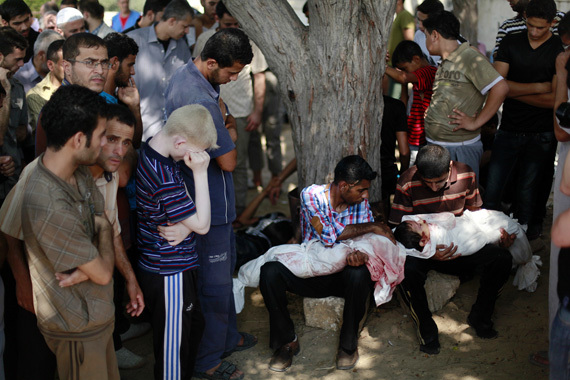 All photography by Hosam Salem
During the 50 days of bombardment Hosam Salem did not leave the central Gaza City area.
Witnessing the tragedy occurring to his own nation and being constantly afraid for the ones he cares for made working in already chaotic surroundings extremely tough for Salem.
"It was a very killing feeling. I imagined a mother who had lost her child as my mother, a died man as my brother, and a destroyed house as my home", Salem describes.
"No one can imagine how exhausted I was. I barely could eat at all and sleeping at the hospital was never comfortable."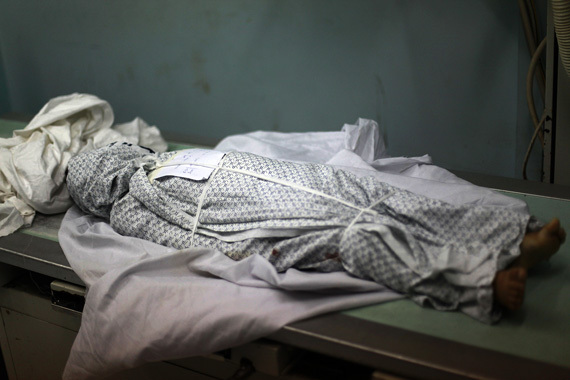 On 20th of July, the Alshejaya neighborhood was heavily bombed from midnight to 7 a.m. after Hamas claimed it had abducted an Israeli soldier.
Utter chaos. Dead bodies were lying on the streets as people were running barefooted for shelter in nearly complete darkness. At 3 a.m., an ambulance Salem had managed to get into was under fire.
"It felt like judgement day, I thought we all were going to die. Everyone in the neighborhood had to escape leaving behind everything but their souls."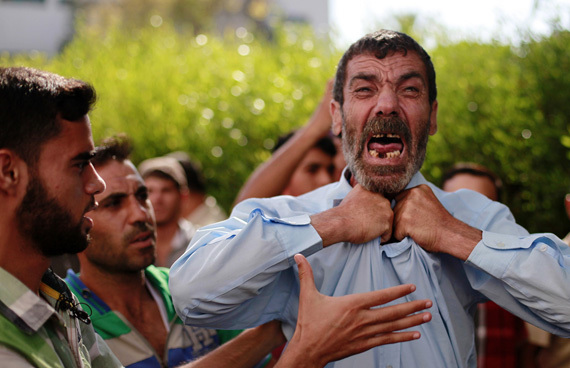 Salem's most iconic image pictures a man during his son's funeral at Al-Shifa hospital. Apart from his son, his three nephews were also killed in the same attack, all four of them under 12 years of age. The image captures it all; the pain, the helplessness, the frustration.
As the Huffington Post News Editor Dominique Mosbergen described, "there is no sound, but the pained cry escaping his mouth can almost be heard."
Salem's photos spread rapidly and were featured in major international magazines and news websites such as The Guardian, The Independent and Al Jazeera. The sudden fame caused the emerging photojournalist an inner contradiction.
"I felt indescribable happiness when I saw my work being published in international media, although I could not stop weeping for the sake of my country."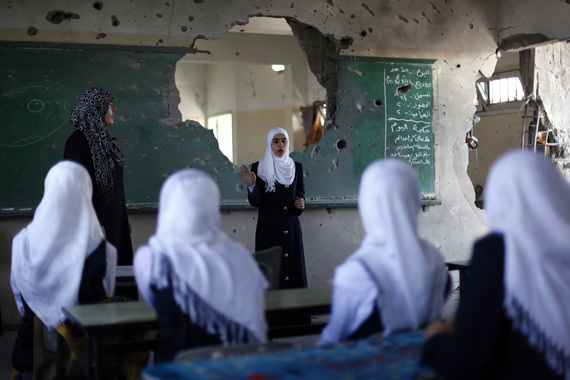 According to the United Nations Office for the Coordination of Humanitarian Affairs, 2,131 Gazans were killed, out of whom 69 percent were civilians including 501 children.
Salem's straightforward way to shoot relies strongly on meaningfulness of the subject. His considerate approach substantiates him deeply feeling the anguish of fellow Gazans.
After seeing all the atrocities and losing great numbers of people whom he knew including true friends, Salem has had great challenges adapting to a normal life since the war ended.
"I have changed very much, grief has settled into my heart. I see Gaza now as a slowly dying victim. Things have not gotten better at all since the truce", says Salem.
"Thinking of my family and the support of my colleagues kept me going during the war. These things I still get my strength out of."
Related
Popular in the Community