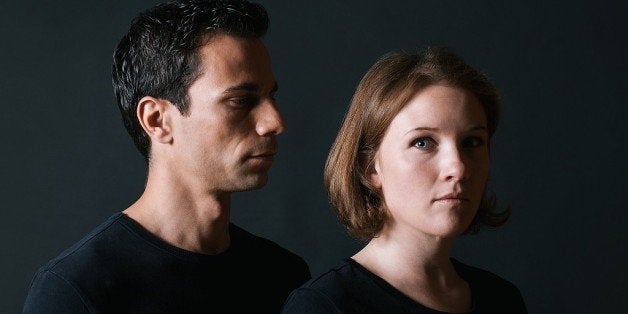 Opera stars Kelly Markgraf and Sasha Cooke are a husband-and-wife team who've performed together in venues around the world. Still, they're set to explore new territory as the stars of "As One," a new chamber opera in which they'll each portray one side of a single transgender character.
The opera, which debuts at the Brooklyn Academy of Music (BAM) in New York on Sept. 4, depicts the journey of a transgender woman, Hannah, as a stirring rite-of-passage. Markgraf, a baritone, will portray Hannah, who is identified in the early segments of the libretto as "Hannah before," from her childhood to young adulthood, while mezzo-soprano Cooke gradually takes over as "Hannah after" as the character undergoes her gender confirmation.
Throughout her journey, Hannah struggles with self-acceptance and feelings of personal isolation, and encounters her share of external transphobia, much of which is explored through songs performed simultaneously by Markgraf and Cooke as duets.
"What we've really aimed for in crafting the piece is a story which highlights the universally human aspects of being transgender," Markgraf said. "It's truly a process of paying attention to one's heart and coming to grips with who you are, who you want to be and then becoming brave enough to step forward and say, 'Look, this is who I am.' Ours is a human perspective."
Kaminsky, who is a lesbian, says she was struck with "an almost urgent sense" that an opera chronicling the story of a transgender woman would be "emotionally rich" as well as "socially and politically current." While her opera would be ultimately sympathetic toward its protagonist, Kaminsky hoped that "As One" would also touch on its heroine's "funny, sad, vulnerable, quirky" sides in a nuanced and non-controversial way, so that all audiences would find the character relatable.
"Perhaps the most important thing for Kim, Mark and me was to find the right tone for Hannah … how to find the right balance of innocence, joy, doubt, fear, courage and humor," Kaminsky said. The challenges, she added, were ultimately symphonic, as she had to find "the right musical world for Hannah to inhabit so that the full range of her being would be expressed."
Campbell, whose opera "Silent Night" won the 2012 Pulitzer Prize for Music, structured much of his libretto for "As One" on Reed's personal experiences as a transgender woman. The result, he says, is far from the "issue" drama some may expect from its subject matter.
"My greatest pleasure in writing 'As One' is what I learned from Kim," Campbell, who is openly gay, recalled. In addition to co-writing the libretto with Campbell, Reed further fleshed out the story with film segments created exclusively for the show, strengthening the narrative.
"Because we chose to write a story about one person's search for contentment -- and, really, that's all it is! -- and because we use plain-spoken language that shows occasional flashes of humor and self-effacement, it shouldn't be seen as controversial at all," Campbell said.
Embodying "Hannah after" has so far been a joy for Cooke, even if her personal relationship to the character felt uncertain at first. As rehearsals progressed, however, she found herself connecting to Hannah's journey more and more.
"There's a beauty and a benefit to being an outcast," Cooke said. As for the ultimate message of "As One," she was even more straightforward: "Live your truth."
"As One" plays the Brooklyn Academy of Music's Fisher Fishman Theater in New York on Sept. 4, 6 and 7. For more information and tickets, head here.

BELOW: The creative team of "As One," from left: Kimberly Reed, Mark Campbell and Laura Kaminsky.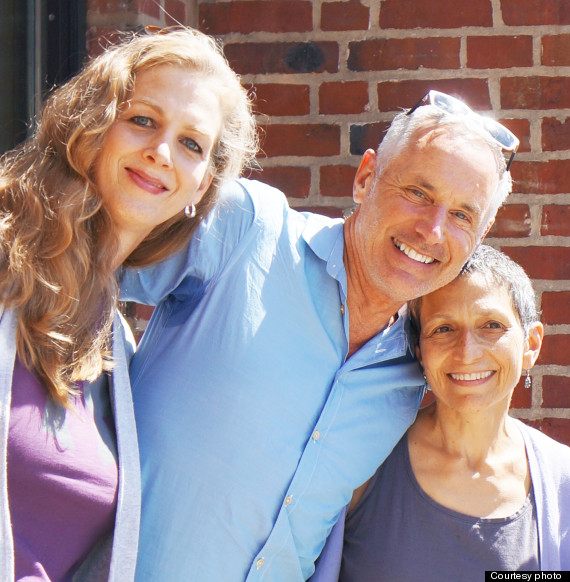 Before You Go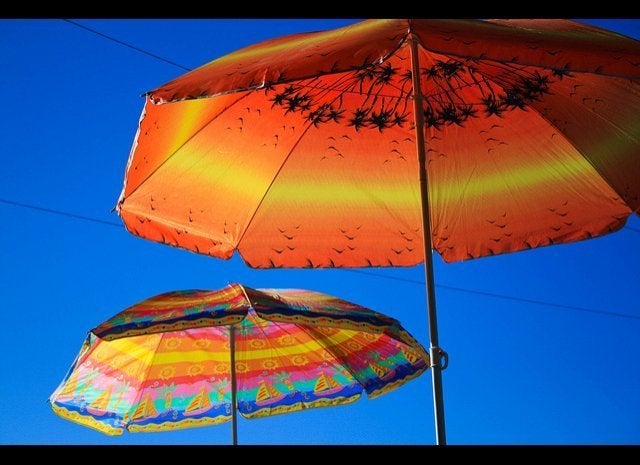 15 Things To Know About Being Transgender By Nicholas M. Teich
Popular in the Community