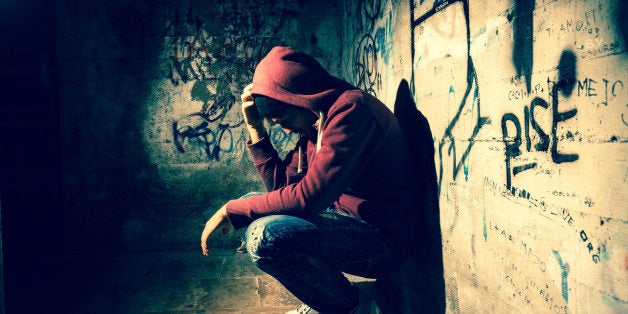 "He's gone," the mother of one of my patients said flatly over the phone. "Gone?" I said incredulously. "He overdosed last night," came the reply.
This young patient was discharged from a treatment center where, without my knowledge, he was taken off a medication I had put him on to help reduce his risk of overdose. Unfortunately, most of my colleagues in addiction medicine have had similar experiences. Just last week, the CDC released data showing that opioid overdoses continued to rise in 2014, topping 47,000 deaths. For some perspective, 38,804 people died in car accidents in 2013. The worst part is that these deaths are largely preventable.
No one would ever dream of denying a cancer or diabetes patient medications and treatments that give them a fighting chance. But when it comes to the disease of addiction it's a very different story: about 90 percent of people addicted to drugs or alcohol do not receive the treatment they need. This is maddening because my specialty has effective treatments for addictive illnesses, but most patients are unable to access these potentially life-saving regimens.
Medication-assisted treatment (MAT) uses medications in combination with counseling and behavioral therapies to treat substance abuse, including opioid addiction. These FDA-approved medications include Buprenorphine and Methadone, which mimic the effects of opioids but reduce much of the disease and criminal consequences of opiate use, as well as the opiate-blocking medication Naltrexone.
There is ample and extensive literature that establishes MAT as the standard of care in treating addictive illnesses, yet it is not available to most patients because of a lack of insurance coverage and the stigma against treating addiction with medications. In fact, the vast majority of addiction treatment centers prohibit the use of MAT and still offer only behavioral treatment options, which - while very important when used in conjunction with medications - are clearly not enough for the majority of patients, especially those suffering from opioid use disorders.
Thankfully, several states have taken action. When Maryland Governor Larry Hogan announced that MAT programs will be available in local jails and detention centers, he accurately said "helping to break the cycle of crime and re-incarceration associated with addiction requires us to offer those reentering society with the tools to live sober, healthy and productive lives." New Jersey Governor Chris Christie has also been very vocal about the importance of MAT. He recently signed a bill that permits the successful completion of drug courts in the state for those who are utilizing MAT, which was previously not allowed. This is a critical step in the right direction, as it remains common practice in many states that individuals in drug courts have to discontinue medications that helped them get sober in order to complete their program. Imagine if someone with diabetes gets their blood sugar under control and is then told that because their blood sugar is normal, they have to discontinue their insulin and manage their disease with only diet and exercise. Doesn't make a lot of sense, does it?
While numerous states have been vocal about the importance of MAT, many others have stayed silent. How can these states stand by while everyday many of their residents die from addiction? Just like victims of any other disease, people with addiction deserve the resources - including medications - that are necessary to help manage their illness and restore them to good health. We have the tools to help them, but whether it is because of stigma or cost, these tools aren't available to most patients.
The bottom line is that we are largely failing the over 20 million Americans suffering from addiction. I'm tired of seeing patients die because they are denied the treatments that could save their lives. Our elected officials should follow the example of Governors Hogan and Christie by increasing their support of programs that utilize MAT. We have ample scientific evidence that MAT works. Let's demand that our elected officials provide the financial and legislative support our friends and family who suffer from addictive illnesses deserve.
Need help with substance abuse or mental health issues? In the U.S., call 800-662-HELP (4357) for the SAMHSA National Helpline.