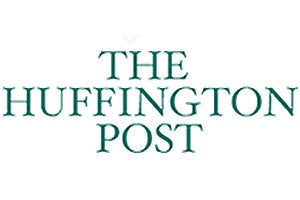 Wassan Al-Khudhairi is the chief curator and acting director of Mathaf: Arab Museum of Modern Art, which opens December 30, 2010, in Doha, Qatar. With a collection of 6,300 works, plans for a research center, and a growing library, the museum is the first of its kind in the region. As the museum's opening day approaches, Al-Khudhairi opens up about the growing market for contemporary Arab art, censorship, and why Picasso and the Middle East have more in common than we think.
Q. You are chief curator for a modern and contemporary art institution in a region
that does not have a long-standing history of appreciating it. How do you plan to engage the local community, as well as the international one?
A. There is quite a lot of interest in contemporary art for art from the Arab world. The modern period was less studied because it was hidden away in private collections. So, it is very exciting to finally have these works be accessible. A lot of contemporary artists are trying to learn about the artists that came before them. We want to connect the contemporary with the modern and we finally have a place to showcase the works of these artists, and the works of scholars, too.
We open with three exhibitions. The main exhibition is an ongoing series called Sajjil: A Century of Modern Art, which showcases modern Arab artists and works from the collection. The word Sajjil means to record and the premise of the show is about trying to record a history that is not fully recorded, namely, the production of art and artists from the Arab world from the late 1800's through the mid 1900's. The second exhibition, Told, Untold, Retold: 23 stories of journeys through time and space, features contemporary artists and twenty three new pieces that we commissioned. In the middle is, Interventions: a dialogue between the modern and the contemporary, which is the link, showing the newly commissioned works of five artists alongside their existing ones. The three exhibitions represent three different moments in history and we hope the public can connect through access points. For instance, Sajjil is arranged around ten loose themes, like family, which looks at representations of family in the modern Arab world. The more we can make the connection between the public and the artists transparent, the more we make it feel real and the easier it is to engage.

Q. You mention that Mathaf will be a place for scholars to showcase their work. Will the museum be as much of a home for them as it will be for artists?

A. Yes, our plan is to situate the museum academically. One of the first things we're doing is establishing a research center to foster academic development with workshops and lectures. There are pockets of that out there but we want Mathaf to be a center for that.

Q. Perhaps this is an obvious question with an obvious answer but, in your mind, why is there so much interest in contemporary Arab art?
A. Whenever there are problems and challenges in different places people want to understand those challenges. Art can help mediate those challenges. That puts a lot of pressure on art but it has encouraged the market, the auctions, the more commerical results. All of this is positive but what makes it hard is that the ecology in the Arab art world is unbalanced. There are art fairs, auctions, galleries but there are no institutions. We're hoping Mathaf can be a balance to other commercial based activities in the region.
Q. Are you concerned that some exhibitions might alienate devout muslims? Will
censorship have to play a role?
A. Ah, this is the question everyone wants to ask. We have freedom to curate the collection. The collection features nudity, and we are free to discuss any political moment we choose, for instance, the Palestinian struggle. Many of our artists studied in the west, in Paris and Rome, and their work and subject matters reflect this. We want to show the context these artists worked in. We do not want to jeopardize our curatorial premise. And we're hoping to tackle this question, to foster an open dialogue with our public and to be able to host these discussions. We don't know how we will be received until we open because this is the first time anybody has done something like this here.
Q. If so much of modern Arab art was, as you say, hidden away in private collections, it must have been difficult to build Mathaf's permanent exhibition: how was this achieved?
A. The collection was started in 1986, as the private collection of His Excellency Sheikh Hassan bin Mohammed bin Ali Al Thani. At the time, he was a student of art history and was trying to understand the role of Arab art in modern art. There was no institution where he could go to learn. So he started putting it together himself. At the time he aquired his first piece, in 1986, auctions weren't even thinking about Arab art. Everything was collected from private collectors and dealers. In 1994, [H.E. Sheikh Hassan] opened a private museum to engage his peers and his community, who were completely confused by what he was doing. The collection grew and in order to achieve the impact he wanted, he realized he needed to create an actual institution. In 2004, the museum was adopted by the Qatar Foundation, which promotes science, and a few years later it was acquired by the Qatar Museum Authority, so now it belongs to the government. Today, the collection has 6,300 works in it and we are commissioning new pieces. [H.E. Sheikh Hassan] also collected many books, which he graciously gave to the collection as well to build our library.
Q. Mathaf is currently located in a former school building in Doha's Education City that was redesigned by French architect Jean-Francois Bodin. Can you tell us anything about the plans for the museum's permanent site?
A. No site or architect has been chosen yet. But the fact that we're in a reused building is strange for the Gulf, where there is a culture of knock-it-down and build something new. A lot of people locally don't understand but I think people will come to see why reusing a building that was made for one purpose for something new can be interesting. We hope we can provoke people here to rethink space and how it is used.
Q. Your expertise is in Iraqi art, with a particular focus on women Iraqi artists. Looking at that, or at the broader picture, what might the rest of the world be surprised to know about modernism in the Middle East?
A. It's interesting. The notion we're trying to engage in the Sajjil exhibition is that artists in the Arab world were not engaged in an alternate modernism. These artists were engaged with modern art, which was an invention of the west. A lot of Arab artists studied in Paris and Rome and then came home and traveled through Arab countries, so there has been much movement across these regions. One of our artists even studied with Picasso. We want to show that they were apart of this western movement. We want to challenge the idea that our modern art is an after-thought, or that everything we created is a copy. Arab artists engaged, shaped and contributed to modern art.
REAL LIFE. REAL NEWS. REAL VOICES.
Help us tell more of the stories that matter from voices that too often remain unheard.