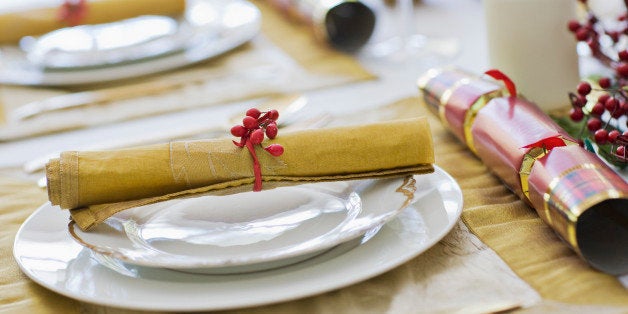 As we settle in for another long Winter's nap (I wish), we do, in fact, settle in for a season of sentiment, of gratitude and of appreciation. The forms of expression are as unique as snowflakes and often as numerous. So as we ready ourselves for many occasions shared with family and friends, let's ready ourselves to recognize that we, in fact, are each our own occasion and are deeply deserving of equal or greater care and attention.
And, the story goes that once upon a time... As I unpacked the individual items from each of many boxes, I heard myself saying, "Wow! I love this! Where should I put it? Where will I reach for it easily and use it often?" Having made my last of three moves in less than one year, I was finally fully unpacked and happily able to see, touch and feel those special things that bring me joy...the citrus juicer from the family soda fountain c1956, the can opener my parents received as an engagement gift, my grandmother's beaded evening bag, the crystal vase from my brother's wedding, the exquisite chopsticks I bought in Japan, the hand-painted platters I gingerly toted in my carry-on from Turkey. And, or course, that was only the first box. You get the picture.
How often do you hear yourself saying, "I'm saving this for a special occasion?" Or, do you say, "I'll take those out for guests someday?"
In my experience, 'tis the season to reach for those special things, now and everyday. However, we get busy. We get distracted. We use disposable instead of emotional. We put the power of the occasion to the side and go for what is easy or directly in front of us in the moment. A week or two later we open a cupboard and think to ourselves, "I wish I had taken that out when everyone was here. It was a special occasion."
I'm here to tell you that your "special occasion" is here. It's today. And, the guest of honor has arrived. It's YOU. Take those diamond earrings out of the safe. Take Grandma's good china out of storage. Take your Tuxedo or your father's cufflinks out of that dusty box, just because.
Take yourself out of second position and step into the occasion -- now, today and every day.
We often say that the important things in life are people and moments, not things. Nevertheless, our lives are filled with beautiful things we receive or buy. They give us joy. They remind us of a moment or a person. Yet, we tuck them away in a drawer or cabinet and snuff out the life energy, the joy, the beauty they brought to us. They stay carefully wrapped in an unmarked box. They get stuck in our paradigms of how things "should" be. They become clutter, instead of the pleasure or treasure they truly are.
It's time to get out of the "rules and conventions" of how to live, how to wear things, how to be. It's time to live in and radiate your joy, your gifts, your success - now, today and in every moment of every day.
As we look ahead to a new year, look ahead with a vision of yourself surrounded by the people and things you love, old and new. Give them an appropriately esteemed, active, daily place in your life. Give them the opportunity to be a reflection of you, your life, your loves. Make them a celebration of your life's story, your very own "once upon a time..."
It's time to see yourself as the shining, brilliant star that you are. Celebrate yourself. You are the occasion.
Support HuffPost
A No-B.S. Guide To Life
Related
Popular in the Community