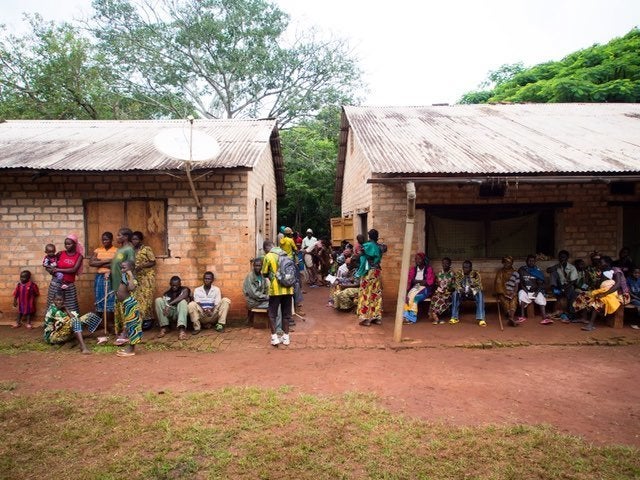 In the Central African Republic, the women of Obo are considering leaving their homes when Ugandan and U.S. troops abandon the hunt for Joseph Kony.
KAMPALA, UGANDA – Clémentine Zaningba may never see her cousin Adélie alive again. Somewhere in the vast, lawless jungles of central Africa, the Lord's Resistance Army (LRA) is holding Adélie hostage.
Zaningba's family in Obo, in the Central African Republic, waits powerlessly for her return. They have been waiting almost 10 years.
LRA defectors have told Zaningba about what has become of her cousin. "There are rumors about her being forced to marry someone in the bush," Zaningba says. "And having children."
The LRA is a guerrilla group that stalks central Africa, killing, kidnapping, looting and raping. Its leader, Joseph Kony, wants to rule by a deranged interpretation of the Ten Commandments. His crusade of violence has lasted three decades, his army has killed more than 100,000 people and kidnapped more than 60,000, the United Nations has said.
Until recently, the Uganda People's Defence Force (UPDF) deployed troops in the Central African Republic, leading an African Union task force that was hunting Kony. The U.S. deployed about 100 military advisers in 2011 to provide training, intelligence and logistical support to those forces.
But in late April, the U.S. and Uganda began withdrawing their troops, effectively ending the decades-long search for Kony. They say the threat has diminished, with the warlord's ranks estimated to have dwindled to fewer than 100 from a peak of more than 2,000.
As the troops withdraw, Adélie is among dozens of women and girls who remain enslaved to the LRA. Her relatives and other residents of Obo fear a return to violence once the armed forces leave.
Three decades of terror
The LRA formed in the late 1980s and terrorized northern Uganda for about 20 years. About a decade ago, the rebels were forced out of Uganda and moved into jungled areas between the Central African Republic (CAR), South Sudan, Sudan and the Democratic Republic of Congo.
In this protracted conflict, women have paid a terrible price. The rebels have maimed, killed and abducted tens of thousands of women and girls. Captives have been used as sex slaves, porters, rebel "wives" and, on occasions, fighters. Those who survived now face a silent battle with trauma.
Sasha Lezhnev is associate director of policy for the U.S.-based nonprofit Enough Project. The organization campaigns to end genocide and mass atrocities in Africa. "Girls and women have borne an enormous, often unseen part of the suffering at the hands of the LRA," Lezhnev says.
"What's worse is the trauma they bear when they return home, as many of their families rejected them for bearing children after being raped by LRA commanders."
The LRA has also robbed women of their livelihoods. Marie Francine Nangbouka, from Obo, says women were forced to abandon their fields after the LRA started attacking the town in 2008. "If there is insecurity we [can't] go to our fields to work," she says. "So we [don't] have anything to sell or eat."
Security had returned to Obo when Uganda and later the U.S. started basing troops in the town. Abductions and attacks by both the LRA and other armed groups declined in the area, according to locals.
"Thanks to them [the troops], we have been able to go back to having more of a normal life," says Clémentine Zaningba. She, too, was forced to stop farming because of the LRA. "We can now go to our fields and be farmers again and have everything we need," she says.
Kony is the last remaining of five LRA members wanted by the International Criminal Court. Three were killed, and one, Dominic Ongwen, surrendered in 2014. He is currently on trial in The Hague for a litany of charges, including forced marriage, rape and sexual slavery.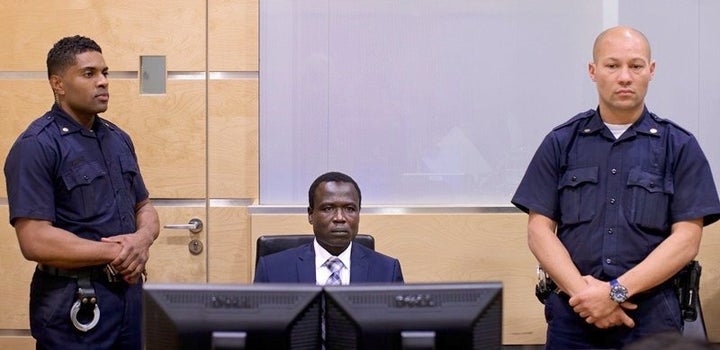 Rape on the Frontline
Ugandan troops are also facing accusations of gender-based violence. Human Rights Watch and the U.N. have documented a number of cases in which Ugandan soldiers have allegedly sexually exploited or raped women and girls in the Central African Republic.
"The allegations of sexual violence against the Ugandan forces that had been fighting the LRA are heinous," Lezhnev says. "The Uganda military court system should fully investigate and prosecute those cases."
UPDF spokesman Richard Karemire told News Deeply the army recognizes that individual soldiers may have been involved in sexual exploitation and advances. He says the army is conducting its own investigation into such claims and two soldiers are already facing trial.
Despite the allegations against UPDF soldiers, women in Obo want the Ugandan military to remain, as well as U.S. forces, fearing their departures will leave a security void and Kony will revive his embattled army.
"We will have to leave Obo, because the rebels will attack us right away," Nangbouka says. "For women and girls, the main fears are rape, sexual exploitation and kidnapping."
Tens of thousands of civilians, including women and girls, are now at risk of being abducted and attacked by the LRA or other armed groups, the Enough Project says.
Nangbouka says insecurity will again threaten agriculture and farmers will be left with nothing to eat or sell. "The biggest impact of the U.S. and UPDFleaving will be malnutrition, famine and poverty," she says.
For Clémentine Zaningba, hope of her cousin and other abductees returning is fading. She, too, is now considering leaving Obo with her children.
"I pray to God every day for Him to give [security forces] strength to catch Kony," she says. "We deserve peace.
Related
Popular in the Community