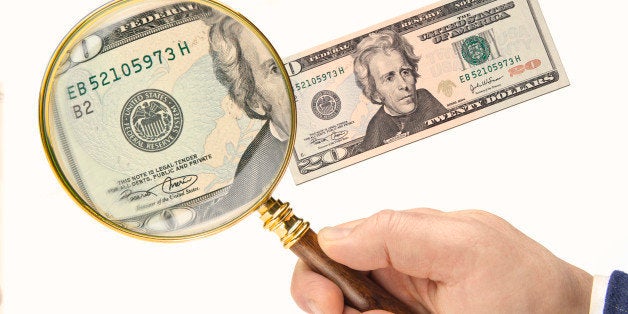 Today marks the fifth anniversary of the Dodd-Frank Wall Street Reform and Consumer Protection Act and the fourth birthday of its signature Consumer Financial Protection Bureau. CFPB is the little agency Wall Street banks, credit bureaus, debt collectors and payday lenders love to hate because it works for consumers, not them. Its "Four years working for you" blog and the linked "CFPB by the numbers" fact sheet explain its successes to date.
Just today, CFPB had another victory. It added an additional $700 million in consumer restitution (resulting from skeevy Citibank credit card practices) to the $10 billion it had already reported returning to consumers in direct restitution and reduced unfair interest and penalties on mortgages, student loans and unfair debt collection accounts.
Also today, President Obama announced new rules to protect military families (disgracefully, they are a frequent target of both scammers and unfair, sloppy practices by banks) from financial abuse. In his announcement he strongly defended Wall Street reform and the CFPB.
When a number of consumer, labor, civil rights, community, senior, investor protection and other groups joined then-Professor Elizabeth Warren in early 2009 to found Americans for Financial Reform, we knew it would be a tough fight to bring Wall Street to heel, even though it had been weakened by exposure of its major role in the spectacular 2007-2008 financial collapse. Today, Senator Elizabeth Warren, in a new AFR video, explains why we still need to fight.
We knew passage of Dodd-Frank in July 2010 was only a victory, not the end of the fight for financial justice for American consumers, families and taxpayers. Wall Street had grown fat in both political and economic power, although most of its purported innovations were designed to merely increase profits by extracting excess fees out of customers and small investors, while transferring risk to taxpayers and municipalities. Similarly, the once small business of predatory lending had consolidated into powerful national firms with the ability to shape local public policy. Congress in 2010 reined them both in, but Wall Street and the payday lenders never stopped pushing back and never showed remorse.
The financial industry, if anything, is spending more money to roll back financial reform and de-fang the consumer bureau than it did to try to stop reform in the first place. AFR estimates powerful financial interests are spending $1.9 million/day, or a total of $1.4 Billion in the current 2013-14 political cycle. At Wall Street's behest, industry allies on Capitol Hill have filed numerous bills to weaken the CFPB and eliminate its independence.
Meanwhile, the CFPB keeps doing good work. Here's our latest USPIRG blog, which has more details, including a link to our "Meet the CFPB" page. Learn more about how CFPB helps you. Learn how to file a consumer complaint or how to access the public consumer complaint database. Get tools and resources for student loans and mortgages.
Going forward, the CFPB has set important priorities, including plans this year to rein in payday and other high-cost small dollar lending and to regulate unfair forced arbitration clauses in consumer contracts. These initiatives have caused its opponents to double-down on their efforts to kill the agency.
Tell your friends that the CFPB is there to help them fight back against unfair financial practices. Tell your member of Congress and Senators that the CFPB should be strengthened, not weakened. The record is clear. The idea of the CFPB needs no defense, only more defenders.
Calling all HuffPost superfans!
Sign up for membership to become a founding member and help shape HuffPost's next chapter