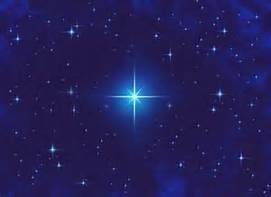 The Christmas holiday season is upon us. A time of beauty and peace... a time for reverence and remembrance... a time of joy and for many it is also a time of great sadness. As a bereaved mother, I know first-hand the challenges faced particularly at this sacred time of year. My prayer for all is one of hope and healing. As we heal ourselves, may we help to heal our world...
Even the deepest darkest night
Holds stars that glisten with hope
So I will try with all my might
To somehow find a way to cope
For I know somewhere in the scheme
A path will be revealed
I'll awaken from this terrible dream
To find that I have healed
Healed just enough to get me by
Even though each day I'll cry
Somehow joy will come again
My heart will learn to reopen
Somewhere beyond the endless tears
My struggle not in vain
Lies precious peace void of fears
Someplace beyond the pain
How I long for your sweet breath
So quickly taken upon your death
Now you shine just like a star
Let my soul soar to where you are
The love for you within my heart
Will grow like seed to flower
And blossom through our universe
To deliver me from my darkest hour
Copyright October 2011
Deb Carlin Polhill
Wishing the world a bright and beautiful Season filled with love and light.