In less than two weeks, the 2017 Emmys are set to celebrate some groundbreaking women-led shows. The exceptionally timely "Handmaid's Tale" and a hugely popular season of "Saturday Night Live" earned plenty of nominations alongside a handful of nods to "The Crown," "Veep," "Unbreakable Kimmy Schmidt" and a Robin Wright–heavy season of "House of Cards."
It's a good time for women on TV, but in pivotal behind-the-scenes roles, men still dominate. According to a new report from the Women's Media Center, men are nominated for the vast majority of awards that acknowledge creative work as it moves from script to screen.
Throughout the 43 writing, directing, producing and editing categories, 74 percent of nominees are men. Women gained a paltry one percentage point from the year before. Over all the 2017 Emmys categories, men make up 72 percent of nominees.
"This is unacceptable," WMC President Julie Burton said in a statement calling on executives to address the gender disparity. "These numbers do not reflect the tremendous talent, experience, and impact of female writers, producers, editors and directors."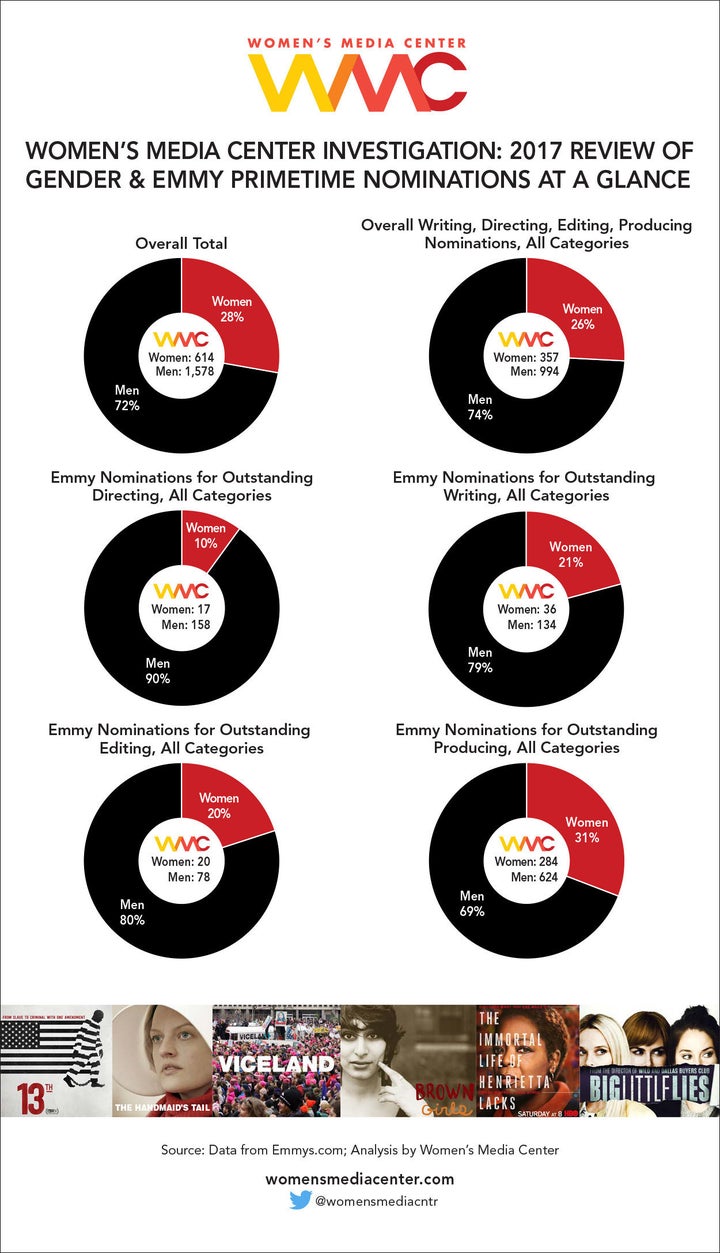 There may be a tiny bright spot for women producers, however. In those categories, women are up two percentage points from last year, and make up 31 percent of nominees. For that the WMC credited, in part, the trend of actresses taking charge of their own material, such as Reese Witherspoon and Nicole Kidman for "Big Little Lies."
The story of women directors, however, appears as bleak as ever, with women making up just 10 percent of nominees in directing categories.
As actresses bring more women-led stories to life on screen, opportunities for creative women to add authentic voices behind the camera have failed to keep pace.
The 2017 Emmy Awards will air Sunday, Sept. 17 at 8 p.m. ET on CBS.
Before You Go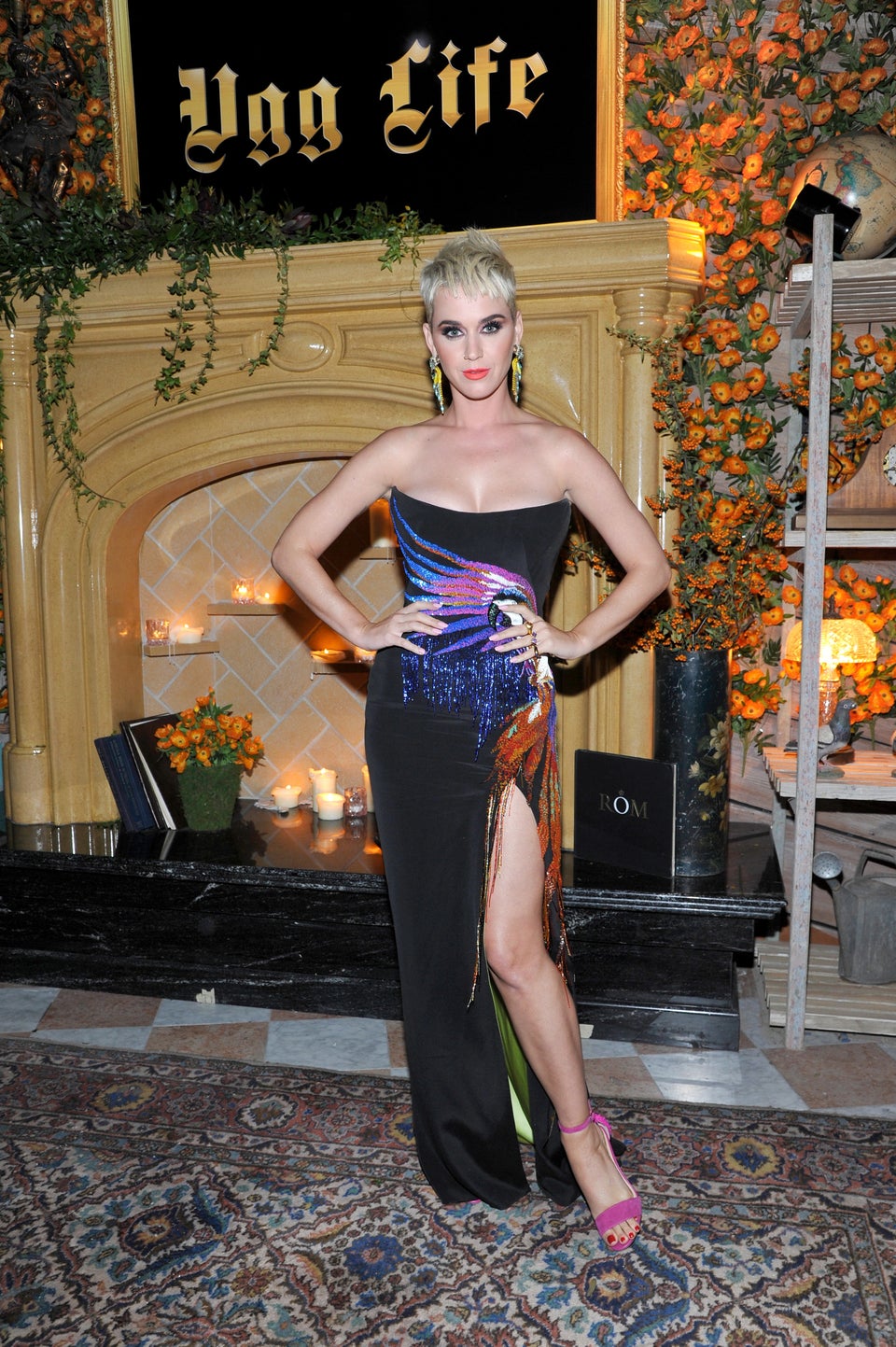 2017 MTV VMAs After Party Looks
Popular in the Community