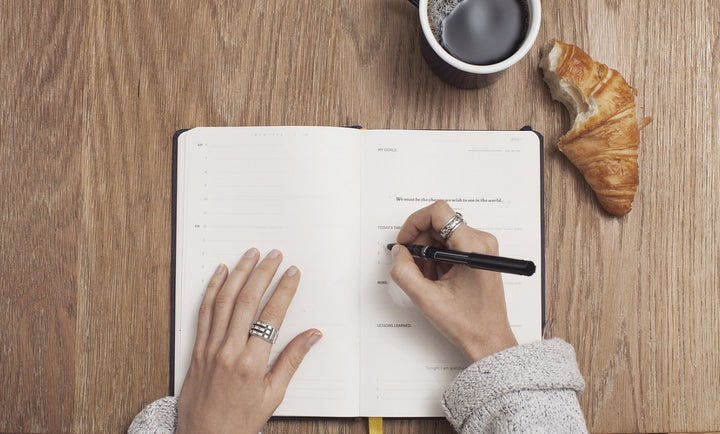 "I need a sabbatical" I wailed to my coach a few months ago, my lofty 2017 goals and extensive "to do" list lined up in my journal like soldiers waiting for my command.
"But where will I find the time?" I wondered. "What about my clients? My projects? My revenue?"
I had fantasized about the sabbatical on my one-week vacation in March, as I lolled in a hammock on a cay in Belize, mapping it out in my mind and reveling in how wonderful it would feel.
Recently, I have been coaching a client to prepare her 6-month sabbatical later this year. Funny, it often happens that the very thing I am coaching a client on, is what I myself need.
"Marguerite, we are going to hold off this project for a few months as we need to do some other things before we start."
This, earlier this month, from a client with whom I had been negotiating an 18-month project to start early this year. As I pressed the red "end call" icon (we don't hang up phones anymore, do we), I realized that my wish for the time and space of a sabbatical had been granted. Not by any conscious planning on my part, but by my repeated and passionate declarations.
"Be careful what you wish for, because you will get it" my spiritual mother and dear friend Rev. Elma used to say to me years ago when I lived In Jamaica.
According to Dictionary.com, a sabbatical refers to "any extended period of leave from one's customary work, especially for rest, to acquire new skills or training, etc." It has been used mainly in academia, where faculty are granted up to a year's leave to research. But its root is in the spiritual practice of the Sabbath, a day of rest and reflection. An extended period of leave from my customary work was exactly what I wanted, and what my client had gifted me.
And so, over the last month, and in the next six weeks or so, I am on sabbatical, or my version of it. Whilst I complete some coaching assignments, I am developing and launching new products, such as Nourish to Flourish, a program to help leadership teams communicate effectively and joyfully, once and for all (CLICK HERE FOR MORE INFO ). And experimenting with others – a membership program and popup coaching on specific issues, like how to take a great vacation. I am also completing my final creative writing project, which I will publish later this year as a book. And spending time with family and friends, lots of yoga, reading and getting into podcasts.
After the big gulp of accepting this time of a much slower pace (yes, this is slower for me) outside of my comfort zone of client commitments and workshop deadlines, I inhale the space that is igniting my creativity and joy. And of course, I reflect on the lessons and insights:
No matter how busy we are, how demanding our job, we need the ebbs in the flow of life to rest and recharge. It takes courage to step away, to recognize that we are not so indispensable after all, and to focus on taking care of our own needs. It takes courage, if we are pushed into the ebb, to surface and go with the flow.
Whatever you need is provided. I had hesitated about a sabbatical because I thought I needed a massive amount of money to do it. In a moment of panic about how I would get through this period financially, I realized that I have more than enough.
"Be careful what you wish for because you will get it." I watch my words with diligence, as I marvel at how my casual declarations of a desire for a sabbatical manifested with absolute precision. I am clear that if this manifested, then so will my other desires and intentions.
It's summer. Many of you will be on vacation. Have you ever thought of taking a sabbatical? Is there a new skill you would like to learn? Something to research? A book to write? Perhaps a sabbatical is something to think about, commit to and plan, as you vacate. Here are five steps to get you started:
Make a list of those big projects that you have been putting off, because you don't have the time, the money, your company/family can't do without you, yada yada ....
Decide on the one that's most important to you and write down what you want to achieve at the end of your sabbatical. Go into intimate detail. Describe what the results and benefits will be and how you will feel.
Figure out how much time off you will need. A month? Three months? Even a guess at this stage is good.
Make a comprehensive list of "things to do" to make the sabbatical happen. Include non-work tasks. Then put in chronological order and identify the very first step you need to take. This could be as simple as discussing with your family or coach, finding out from your HR Department how much leave you are entitled to, or if you are self-employed, making a budget for the time off.
Now, just do it. The first thing. And when you are done that, the next thing. And so on. Before you know it, you will be on your sabbatical!