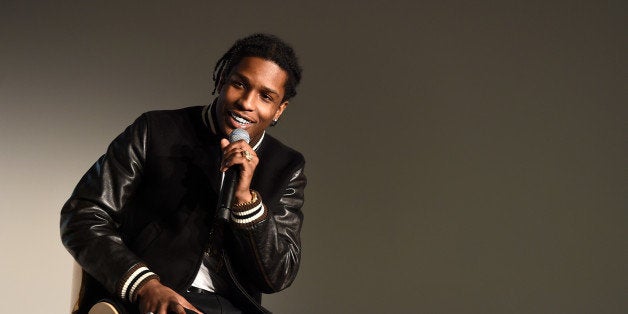 When it comes to resolving the nation's ongoing issues surrounding police misconduct, rapper A$AP Rocky suggests the conversation should begin with addressing black-on-black crime.
In a candid conversation, the rapper shared his thoughts on America's ongoing anti-police brutality protests in response to public instances of excessive force used against African Americans. The 26-year-od rapper told the audience he has not participated in any demonstrations due to the recording of his newly released sophomore album "A.L.L.A," recorded largely in London, Complex reports
He went onto discuss the motivation of the protests -- challenging the public's emphasis on police brutality rather than violence within the community itself.
"Why are we exploiting the beef between the urban community and the police force when 60 people got shot on a Friday and Saturday [on July holiday weekend in 2014] in Chicago in black-on-black crime? So one cop shoots a black person... that kind of shit is inevitable. Not to glorify it, but that's nothing new. Let's talk about the black-on-black crime. If you're not gonna talk about the main topic, then don't talk about it all."
The comments were received with disappointment and criticism by some fans, many of whom immediately expressed disapproval with the viewpoint on social media. For noted social commentator and Syracuse University professor, Dr. Boyce Watkins, Rocky's perspective on addressing crime in the black community is not misguided, but Watkins also calls it a "myth to think that one topic nullifies the other."
"Of course crime in the black community is a concern for all of us, but that doesn't give police the right to murder unarmed citizens," Watkins told The Huffington Post. "A better approach to this comment would be for him to focus on the issue at hand, instead of attempting to substitute the first topic for the second one."
"That's like hearing from a rape victim and saying, 'Yea, you might have gotten raped, but you also never pay your speeding tickets,'" he added. "In other words, some are asking innocent black citizens to remain silent about police brutality because there are not-so-innocent black people who engage in violent crime. One has almost nothing to do with the other."
Ironically, A$AP Rocky's most recent comments surrounding anti-police brutality protests follow the rapper's May interview with Billboard magazine where he shared his reluctance to speak on social issues.
"If I'm not going to Ferguson or any of these places -- protesting or contributing -- I should shut the f--- up. So that's exactly what I'm going to do. It ain't my place to speak on it."
Before You Go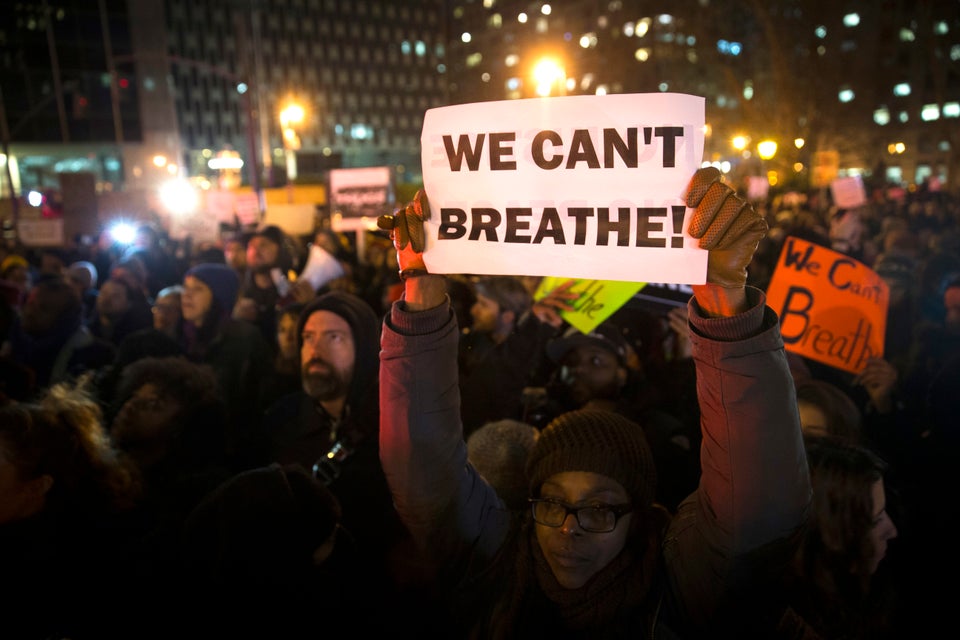 Anti-Police Protests
Popular in the Community