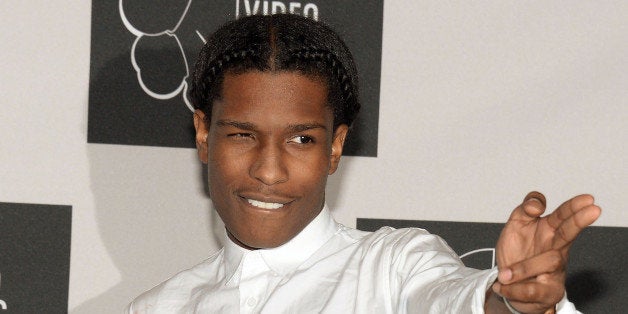 Harlem rapper A$AP Rocky caused some controversy when he appeared next to openly gay NBA player Jason Collins and introduced Macklemore's performance of "Same Love" at the MTV Video Music Awards. Rocky was visibly uncomfortable while Collins spoke about being gay and expressing hope for gay acceptance, and then awkwardly promoted A$AP Ferg's new album as soon as Collins finished speaking.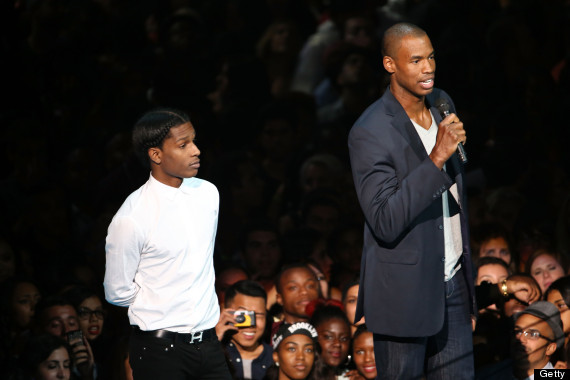 In a new interview with Stashed, however, Rocky says he regrets the look he had on his face that night. "I'm mad that my facial expressions was like that because I'm not homophobic at all, and that whole thing just came off real homophobic," the rapper said at Jay Z's Made in America festival. "I didn't really notice it until I got home and saw it. I apologize to Jason for that, because people was laughing and sh-t, and you know… I really don't think that's funny. I saw they were making all the memes and pictures and making fun of him."
Rocky also offered up the "I know gay people"-defense: "Truthfully I got gay people in my family. I don't give a f--k if you gay or you not, I just found it odd that MTV wanted to stand me next to this n---a when they are talking about gay people, that's all. You know what I'm saying?"
Homophobia has been a near constant in hip-hop, with nearly every major rapper (Jay Z, Lil Wayne, Eminem, etc.) having used a gay slur at some point or other during their career. Recent years, however, have seen a softening of the prejudice, due in large part to urban performers like Frank Ocean who have revealed same-sex desires and experiences. Rocky (who now dates supermodel Chanel Iman) and Ferg have spoken at length about being called gay or otherwise victimized in their youth, mostly on account of their affinity for designers and slim cuts that weren't popular with their Harlem neighbors.
Macklemore performed the track with Mary Lambert and included a surprise appearance by Jennifer Hudson. "Same Love," which has earned the Seattle rapper famous fans like Ellen DeGeneres, includes messages of gay acceptance and begins with the lines, "When I was in the 3rd grade, I thought that I was gay." The track is the first album off "The Heist."
Before You Go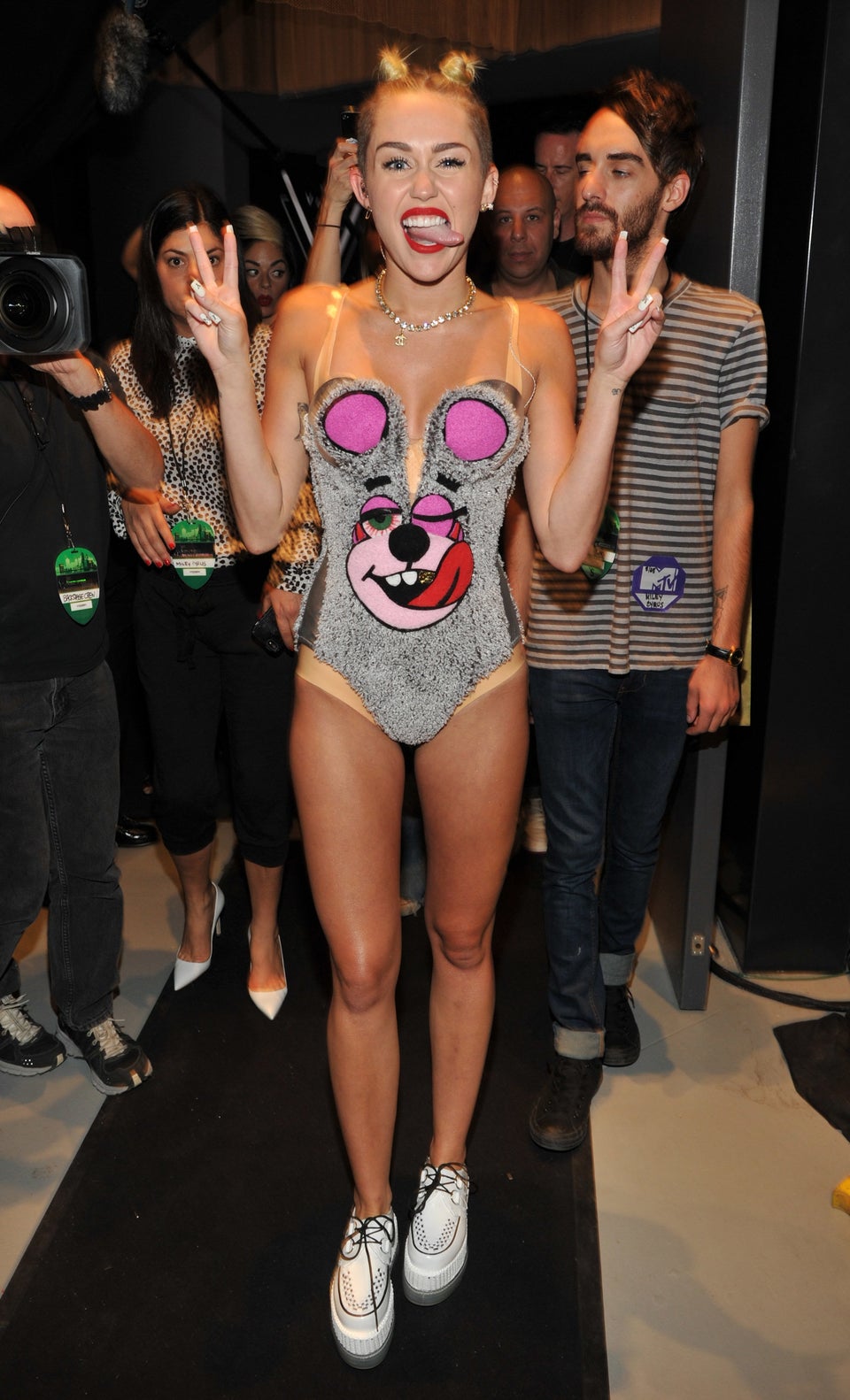 2013 MTV Video Music Awards Red Carpet Arrivals
Popular in the Community