As the title implies, the movie takes a feature-length look at asbestos litigation, a multibillion-dollar industry and widely considered America's longest-running personal injury lawsuit arena. Most recently, the film's national work-in-progress screening tour landed in Dallas where an after-screening panel discussion at the University of North Texas College of Law grew a bit heated. One panelist, prominent trial attorney Jeffrey Simon, even took the filmmaker to task over possible spelling errors.
This weekend, the UnSettled screening tour continues with a unique twist, showing not on the big screen but on the Pennsylvania Cable Network (PCN), a sort of C-SPAN for the state, and the first widely available access to the movie. For this Q&A, Paul chatted with me from his studio in Washington state.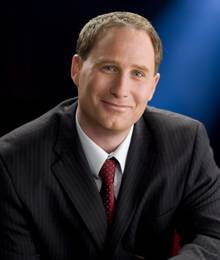 SC: So, I guess the first thing to ask, given that you've kept UnSettled pretty much under wraps except for select screenings and panel discussions, is why Pennsylvania, why TV, and why now?
PJ: Well, it's true we've kept UnSettled fairly private for a few reasons, not the least of which is that it's still a work in progress. We found really receptive audiences in several state capitols and other places, mostly because there's such a strong sense of community among the asbestos litigation industry. The PCN screening is really a sort of test, because there are a couple dozen other states with similar networks and we suspect it's a great way to show the movie once it's released, especially if some of those states are considering some sort of asbestos reform. It's a test, and I'm sure there will be more valuable feedback.
SC: How did Pennsylvania become the prototype?
PJ: Actually, we did a very successful screening and discussion in Harrisburg and one person in the audience was from PCN and just suggested the screening; it makes sense, because, of course, Philadelphia is considered one of the hotbeds for asbestos litigation, and the movie features a lot of information about the famous Garlock case out of North Carolina, and that's connected to one of the big-time asbestos firms there.
(The reference is to the Philadelphia-based Shein Law Center, which was part of the Garlock case and has become a defendant in civil RICO litigation based, in large part, from findings in "Garlock.")
SC: So, what's been the response to the movie so far? I mean, beyond the infamous Dallas panel discussion where some people felt you took a bit of a beating?
PJ: Really good for the most part. And about Dallas, I really didn't think that was a bad as some others did; I think it was a couple of guys who make a very good living as trial lawyers making their case, but, in the end, the premise of my movie held up, nobody really challenged the basic question of "is this system really the best way to compensate victims of asbestos exposure?" I think that held up well, and Jeffrey Simon actually came to the after-panel reception and we had a long talk and I think it was an enjoyable and respectful exchange of ideas, and besides, I've been a journalist for decades now, and that's not the first time somebody's been upset and critical of my work.
SC: So what's next for the film?
PJ: We're doing a couple more screenings around the country and then we'll do a truly final version and have a premiere. I believe we'll also be holding premiere screenings and panel discussions with the final cut, but details are still being worked out. Our primary distribution beyond that, at this point, is with Amazon Prime.
(The PCN screening is Sunday morning, 10/29/17, at 10 a.m. Learn more at the PCNTV website.)
Sara Corcoran is publisher of the National Courts Monitor website, "Your Daily Ration of Civil Justice Rationing" and a frequent commentator on national legal policy and civil courts issues.
Related
Popular in the Community