Nine-year-old Asean Johnson captivated crowds of protestors Monday, when he gave his two cents as to why hoards of Chicago schools should not be shut down.
"You should be investing in these schools, not closing them. You should be supporting these schools, not closing them," Asean said amidst roaring applause. "We shall not be moved today. We're going to city hall … We are not going down without a fight."
Asean also voiced this controversial opinion: "It is 90 percent of school closings [that affect] African Americans. This is racism right here."
"Martin Luther King Jr. Jr.," wrote commenter hpebackward.
"Boom! He got my vote," wrote cmd329.
Related
Before You Go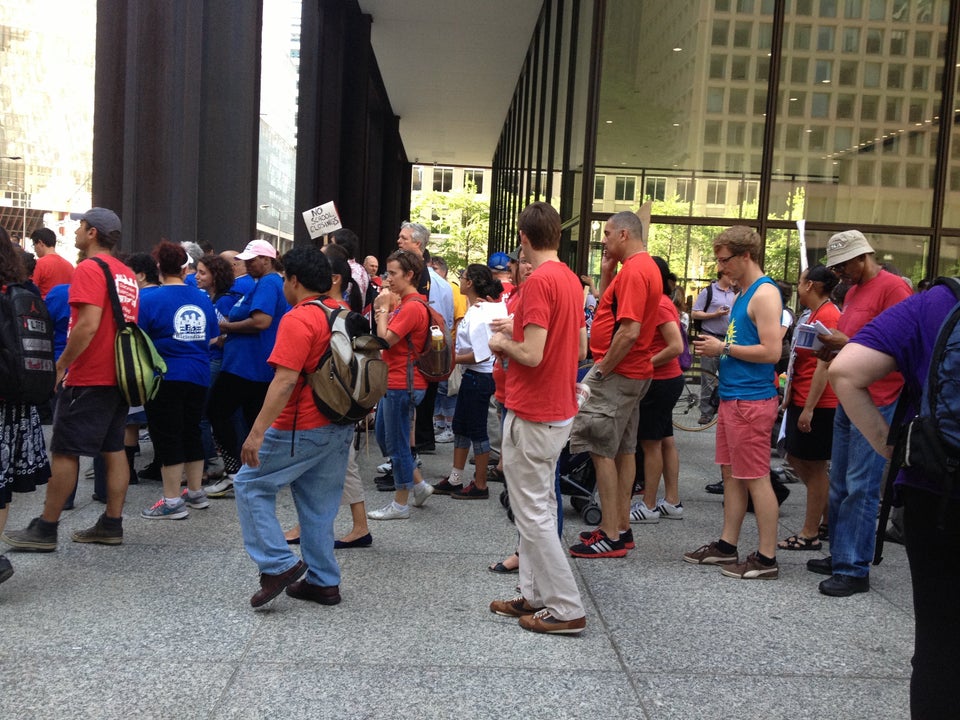 Community Protests CPS School Closures
Popular in the Community