In less than two minutes, nine-year-old Chicago Public School student Asean Johnson on Wednesday unloaded a heartfelt plea to save teachers while excoriating the Board of Education that signed off on last week's massive budget cuts and teacher layoffs.
"One thing I don't about this board is that you only give us two minutes to speak and you give these corporate businesses, what, an hour to speak?" the student said during his emotional speech (embedded above).
With tears sliding down his cheeks Johnson told the school board, "You are slashing our education. You're pulling me down. You're taking our educational opportunities away."
Johnson called for parents and teachers to be in control of the board and for their voices to be heard. "Don't let the bank control this board," the 9-year-old pleaded. "You are saying this is all about the kids ... I'm a student myself and I'm pleading and begging that you help these parents who are low-income. Give them what the need. Give them these schools."
A tear fell from Johnson's chin after the moderator asked him to wrap up his remarks. Before departing the podium, Johnson advised the board, "You need to go tell the mayor to just quit his job."
Related
Before You Go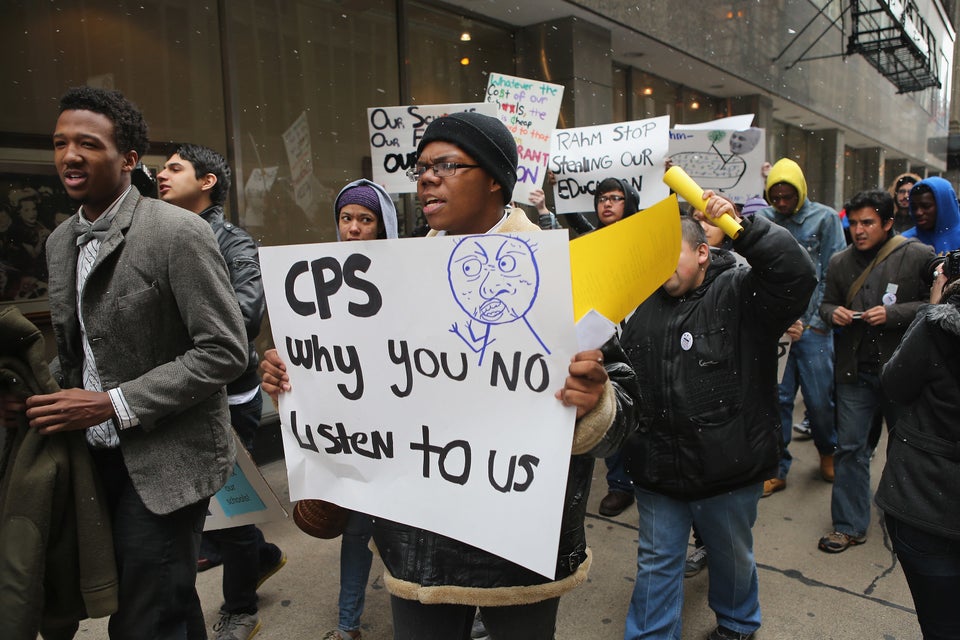 Chicago School Closings
Popular in the Community