Ash Wednesday is observed on March 5, in 2014. The Christian holy day marks the beginning of Lent, a 40-day season of fasting that is considered preparation for Holy Week and the celebration of Easter.
Lent mirrors Jesus' own 40-day period of fasting, described in the book of Matthew. Observers have ash placed on their foreheads in the shape of the cross as the words from Genesis 3:19 are spoken: "You are dust, and to dust you shall return."
Many Christians will make personal vows of abstinence during Lent, which could include anything from refraining from eating candy, meat, vowing not to gossip, or being less selfish. Others will make a vow to do more for others including volunteering and working for social justice. All are expected to spend more time in prayer and reflection as Lent is considered by many to be an opportunity for spiritual transformation.
Lent is the opportunity to change what we ought to change but have not...Lent is about becoming, doing and changing whatever it is that is blocking the fullness of life in us right now... Lent is a summons to live anew...Lent is the time to let life in again, to rebuild the worlds we've allowed to go sterile, to "fast and weep and mourn" for the goods we've foregone. If our own lives are not to die from lack of nourishment, we must sacrifice the pride or the sloth or the listlessness that blocks us from beginning again. Then, as Joel (2:12-18) promises, God will have pity on us and pour into our hearts the life we know down deep that we are lacking.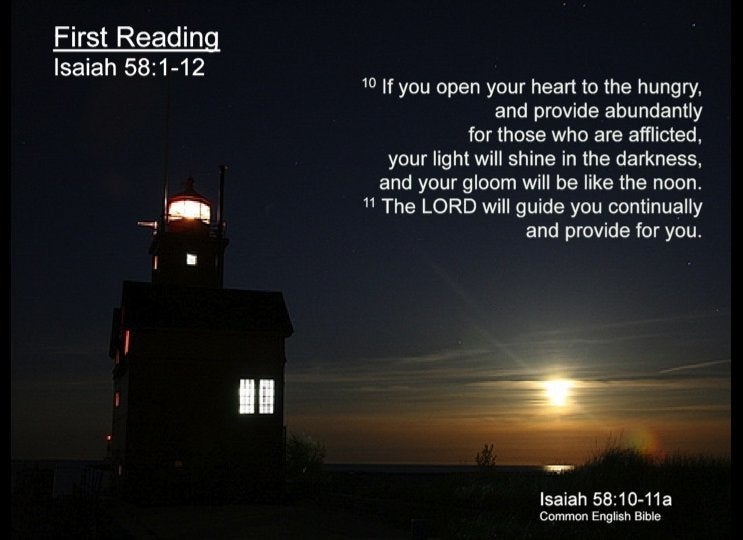 Lent Meditation Slideshow
Related
Popular in the Community