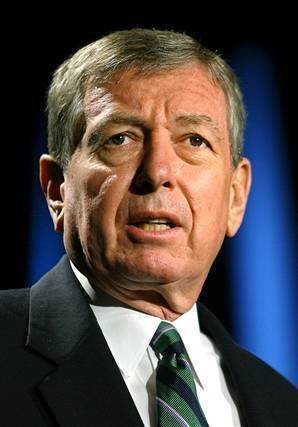 Former U.S. Attorney General John Ashcroft on Saturday defended President George W. Bush's electronic surveillance program, saying it was far less intrusive than similar surveillance in World Wars I and II.
Bush has been using security measures to protect freedoms, not to curb freedom, Ashcroft said in a speech to hundreds of Missouri Republicans attending the party's statewide Lincoln Days festivities this weekend.
"The president of the United States has been among the most respectful of all leaders ever engaged in the responsibility of fighting for freedom,'' Ashcroft said, and has been "most respectful in terms of respecting the civil liberties and rights of individuals while engaged in the important task of fighting for freedom."
Popular in the Community