 The 2012 Toronto International Film Festival kicked off on Thursday with all the glitz, glamour and fanfare one has come to expect of the internationally renowned film fest, which this year added a masala twist to the lineup of films with a spotlight on Mumbai. TIFF's City to City Programme is screening ten films from filmmakers living and working in the Indian metropolis, a city which TIFF Co-director Cameron Bailey says has a "really important shift happening right now." One such director who is a part of this shift in filmmaking is Ashim Ahluwalia, whose film Miss Lovely screens to critics and audiences in Toronto on Tuesday night as part of the City to City Programme.
Miss Lovely is Ahluwalia's second film at TIFF; he was in town with John and Jane in 2005, a film that explored the lives of six call center workers in Mumbai. The experience was "amazing," says Ahluwalia of his first time at the Canadian festival -- and with good reason: John and Jane was promptly sold to HBO after its screening. Miss Lovely is his first feature film, a gritty one that takes a look at Bollywood's sleazy "C" grade film industry in the 1980s. It premiered at Cannes earlier this year but Ahluwalia believes it will be looked at differently at TIFF, reactions less patronizing. "It's not 'good for an Indian film,'" says the director, who cites the great Indian diaspora in Toronto as part of why TIFF's critics and audiences have a deeper understanding of Indian film.
Read on to find out why Miss Lovely is no Slumdog Millionaire, how audiences are changing and what the future holds for Indian film.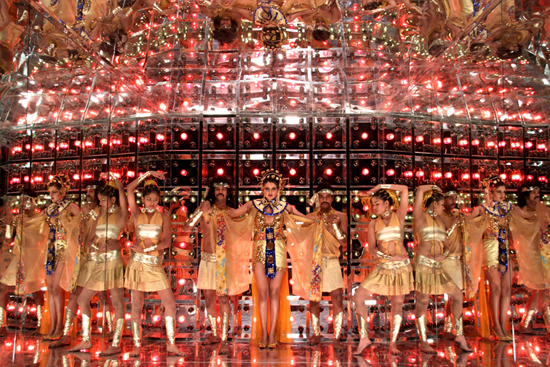 You said "Miss Lovely is not a Bollywood film, it's not a Hollywood film, it's not Slumdog Millionaire" -- and in the past you've said it's not stereotypically "art house" either. How would you describe this new category of filmmaking? If you could name it, what would you call it?
I can't really define it but I think what I enjoy most about filmmaking is experimenting with the form, trying new things, not falling back on what I've seen before. It feels repetitive to do things that you've already seen done well. I don't make box-office films and I make very few, so I can work on films that are more personal, my own sort of unique thing.

Miss Lovely actor Nawazuddin Siddiqui is also in Gangs of Wasseypur, a film that was at Cannes with you and will be at TIFF's City to City program as well. Do you think there's a shortage of talented Indian actors willing to work outside of mainstream Bollywood?
There's clearly a shortage of talented Indian actors who are well-know, but like Nawaz, there are many undiscovered actors out there who I feel will probably get more opportunities now that filmmakers are not as focused on casting stars. You definitely get a sense that audiences are more eager for new and more interesting characters. Let's see.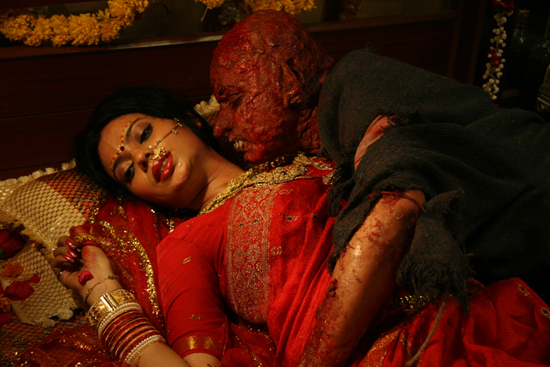 How do you see the Indian film industry changing over the next 10 years? What will be your role in that change? How do you expect international critics and audiences to react to this change, if at all?
I hope we see less formula filmmaking and more films by directors who have a personal vision. I hope we see more risky, crazier, braver films that push the envelope because I think we have made enough "safe" products to last us many lifetimes.
That would actually make the rest of the world more engaged in what we do -- nobody wants to see another romantic comedy from India. I don't see myself being a part of this because I don't think I represent anything really, and my films are too small to make a difference -- but I would happy to contribute in some accidental way.
Read more about Cameron Bailey, TIFF12 and Indian film here.
Photos courtesy of Future East.
Popular in the Community