There was bling galore and familiar faces on the catwalk at the designer's Spring 2015 show at London Fashion Week on Tuesday. This marks the Kardashian-West's first Fashion Week "appearance." Cyrus, on the other hand, has certainly made her runway presence known this season.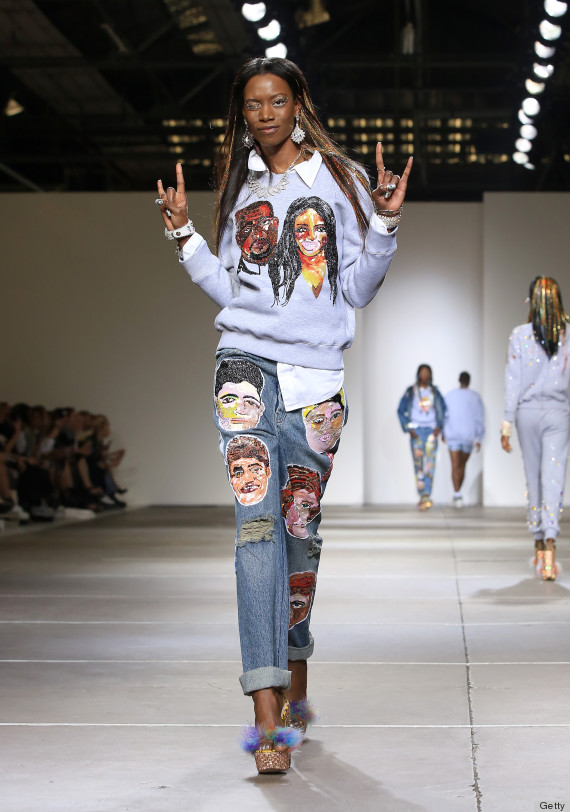 But before you start imaginging all the selfie-oppportunities you might have in one of these shirts, you should know that it will cost you (around $1,550 to be exact.) Similar pieces -- which don't feature the "worlds most talked about couple" -- retail for around $1,200 , but of course adding Kimye to your sweatshirt costs an extra $300.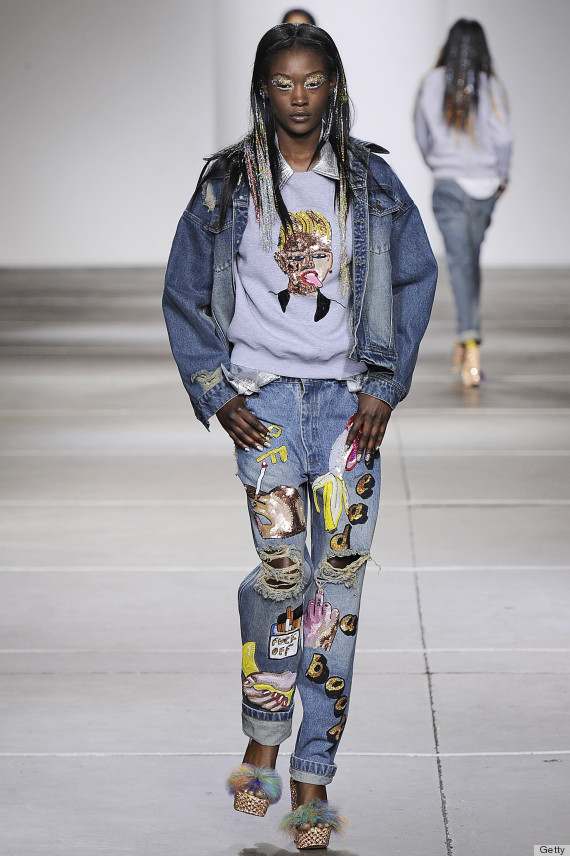 Celebrities didn't serve as the only adornments at the show. Another piece in the collection has the words "hi haters" emblazoned across the chest, and even Gupta himself donned a sparkly "FML" sweatshirt.
The designer clearly has an affection for pop culture, glitz, and not giving a you-know-what.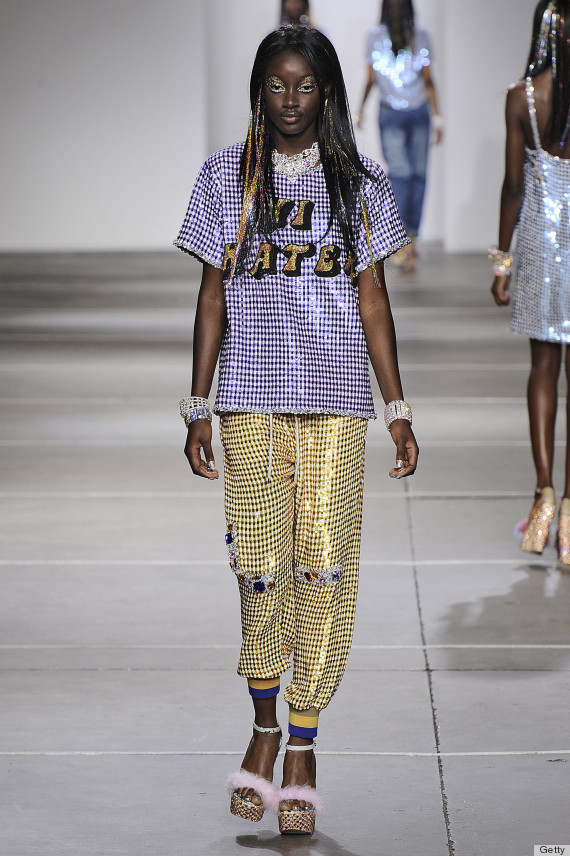 Check out the entire collection at Style.com.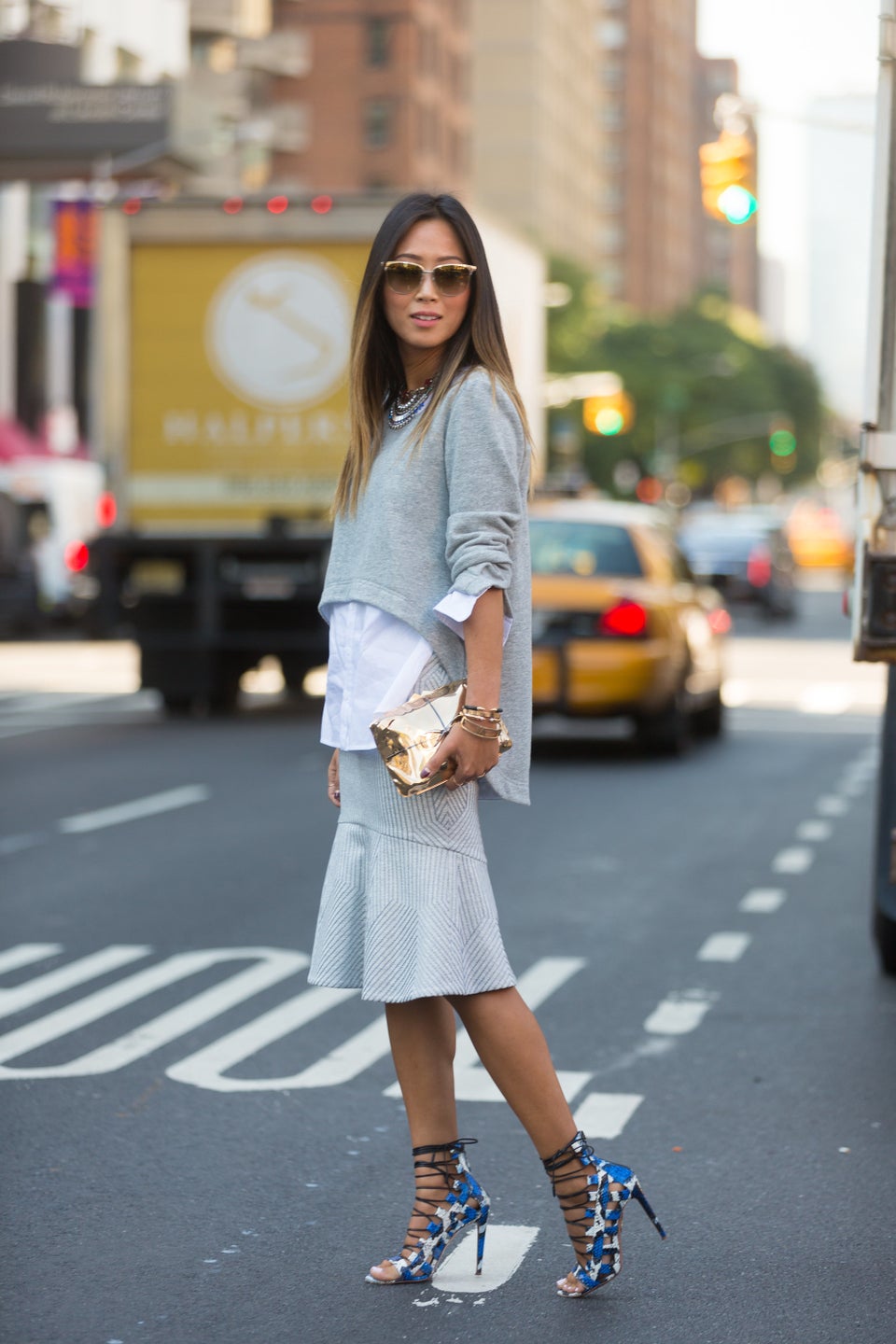 NYFW Spring 2015 Street Style