Ashish Gupta has a perfectly pointed message for Donald Trump: "More glitter, less Twitter." And he didn't even need 140 characters.
The U.K.-based designer showed his new collection at London Fashion Week on Monday, or, rather, he made a slew of political statements at London Fashion Week that happened to involve clothing. In addition to referencing the president's stupefying social media activity, there were shirts adorned with phrases like "nasty woman" and "pussy grabs back," models wearing what seemed to be Mexican wrestling-inspired makeup, and a short suit with the words "Planned Parenthood" down the leg.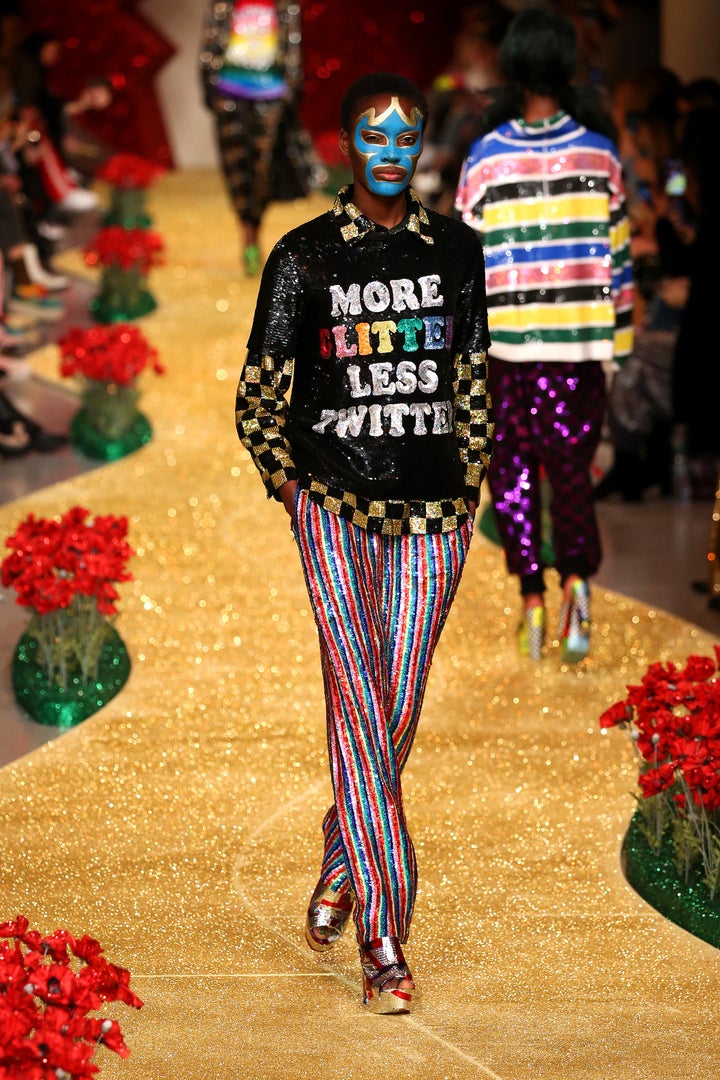 There were even a couple of pieces that paid homage to Major League Baseball, which hardly seems like a coincidence. What better way to send the message than by printing Hillary Clinton's campaign slogan alongside symbols of America's pastime?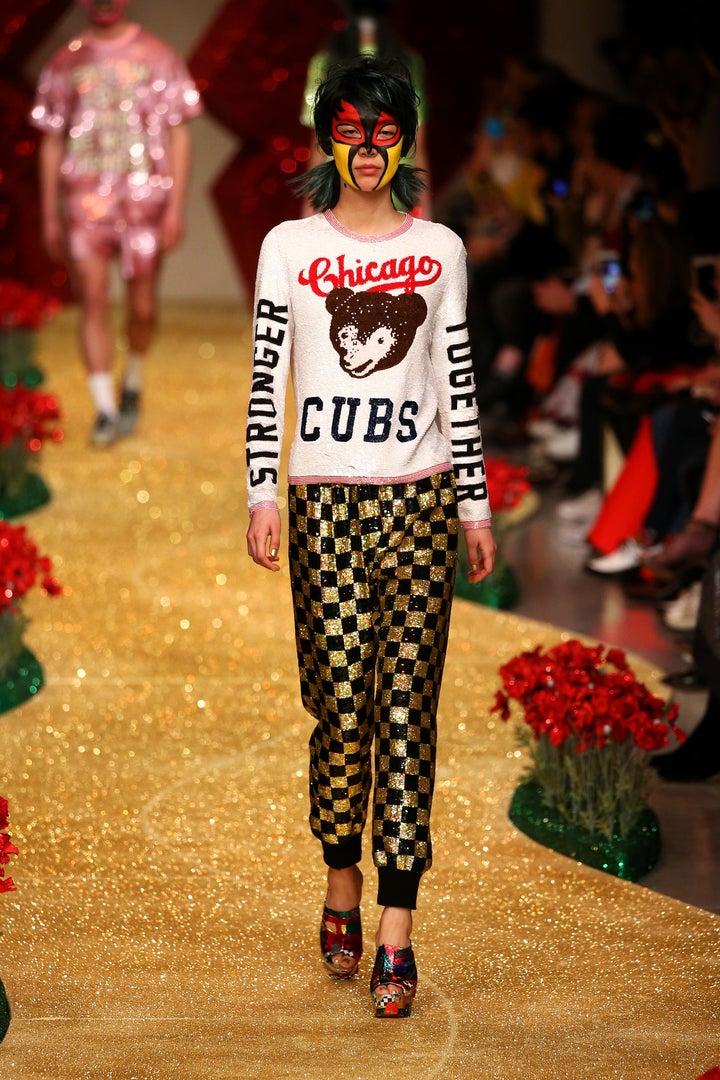 "I was reading about how Oz was representative of Washington and how the hurricane of Dorothy was the political turmoil that happened at the time," he said. "It was so symbolic. Every little thing was symbolic of what is happening now — we need to be united in a message of love and unity and stand up together against all the f**ked-up mess that is going on."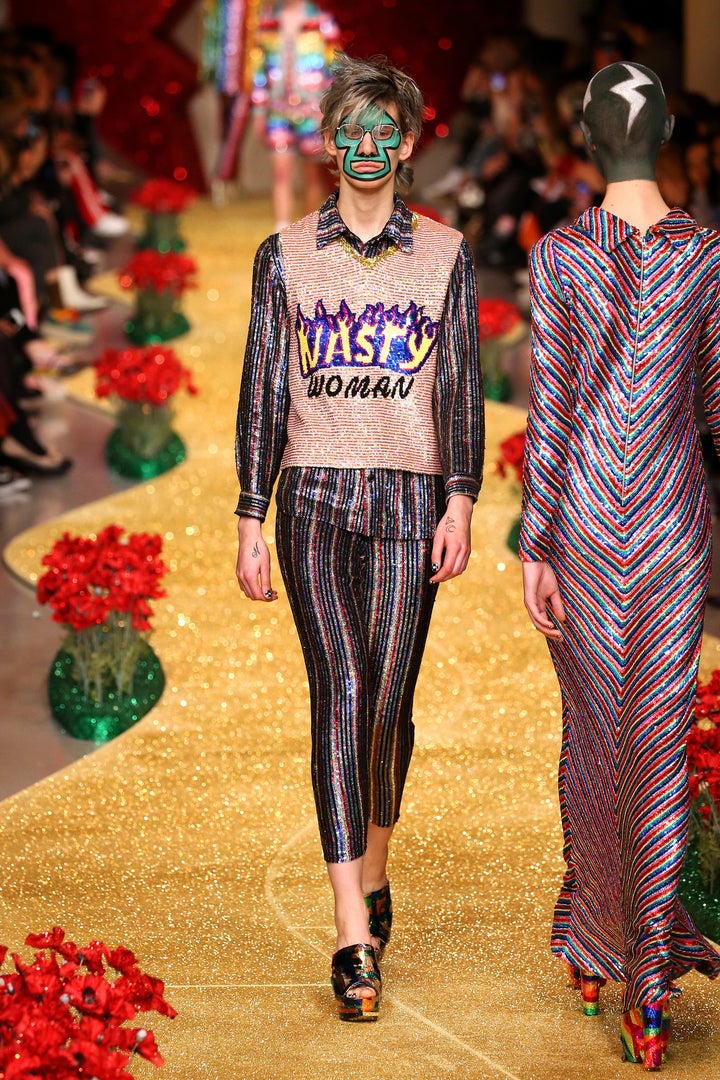 We'd take love, unity and togetherness in any form, but especially when it's covered in glitter.
Check out more looks from the show below.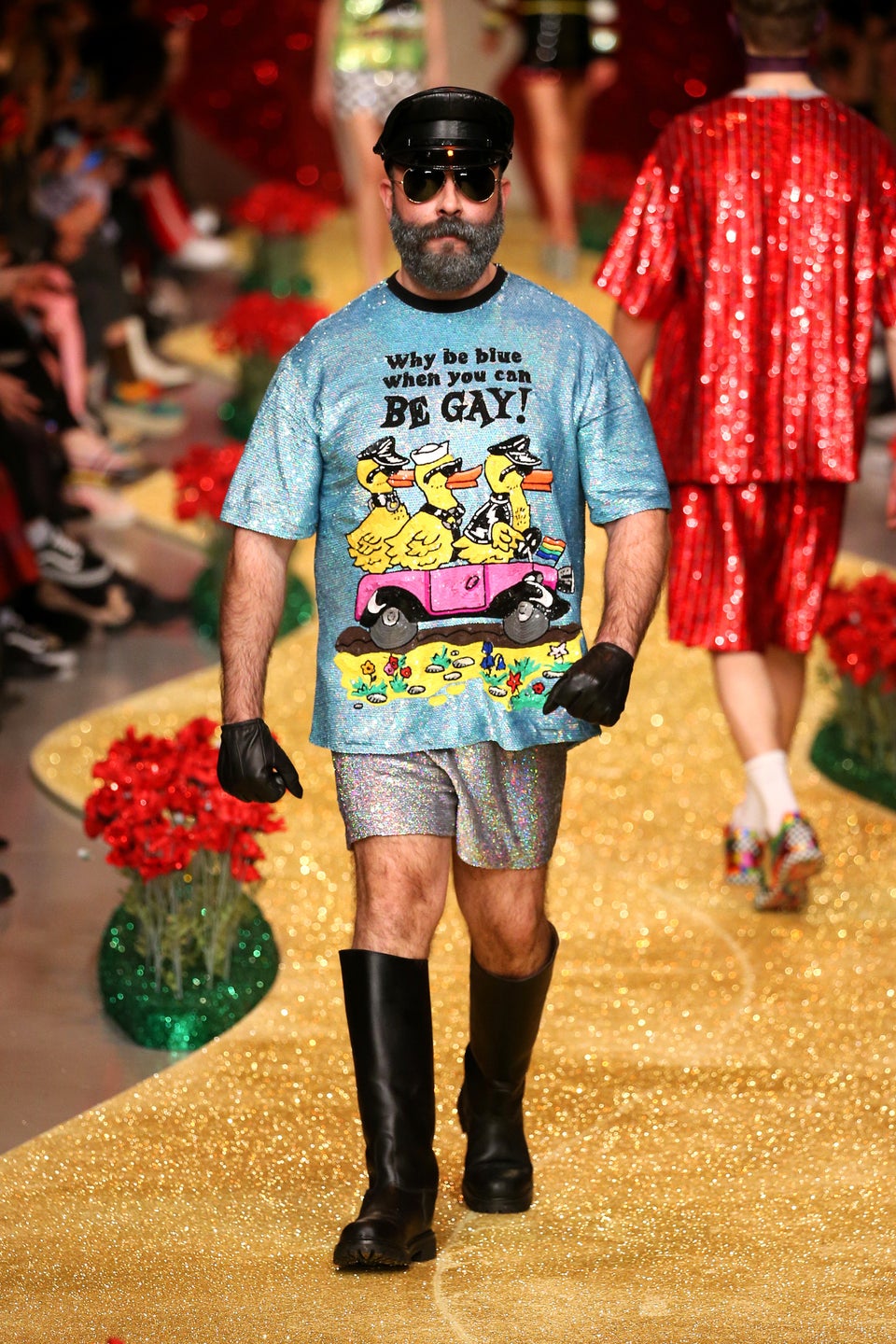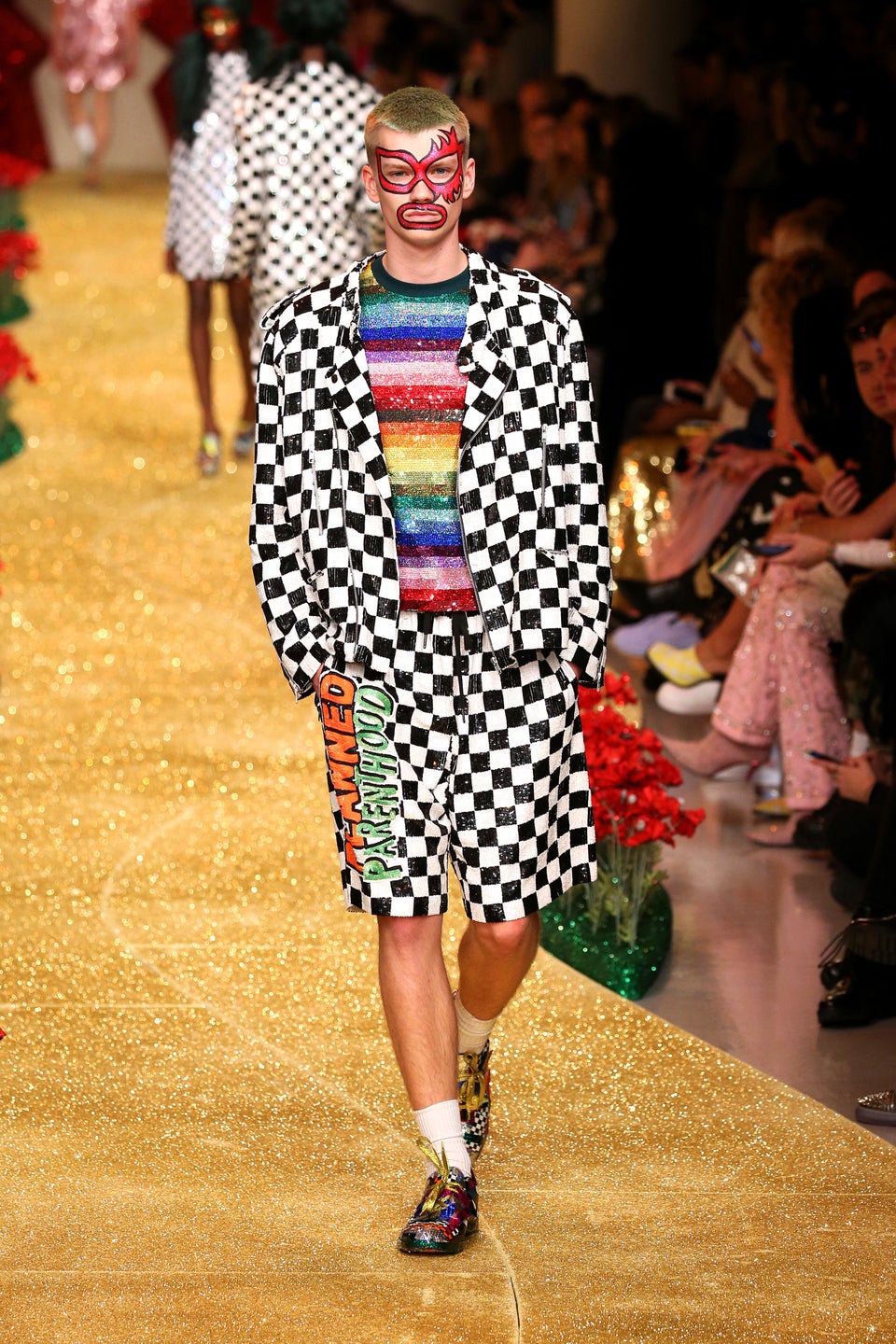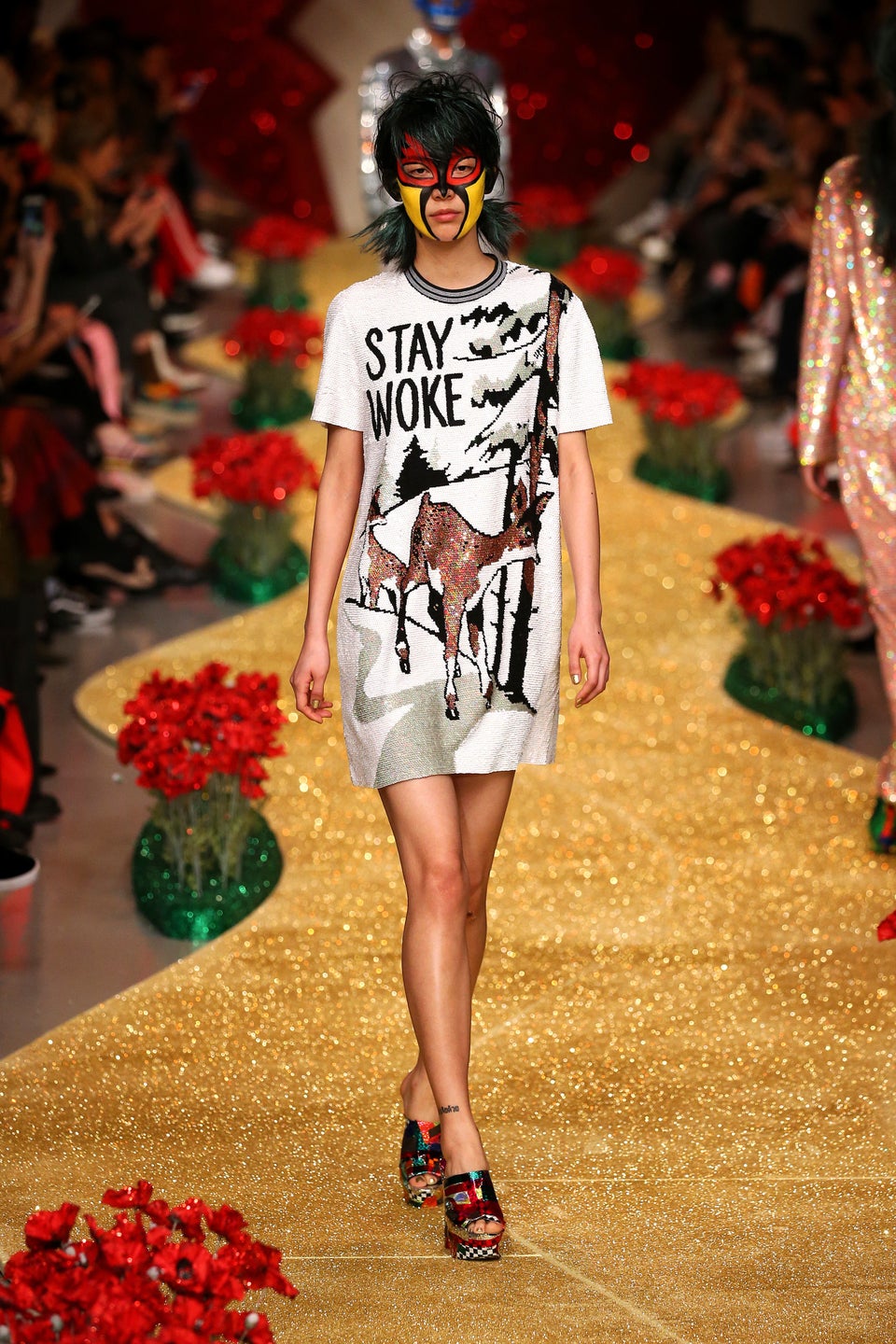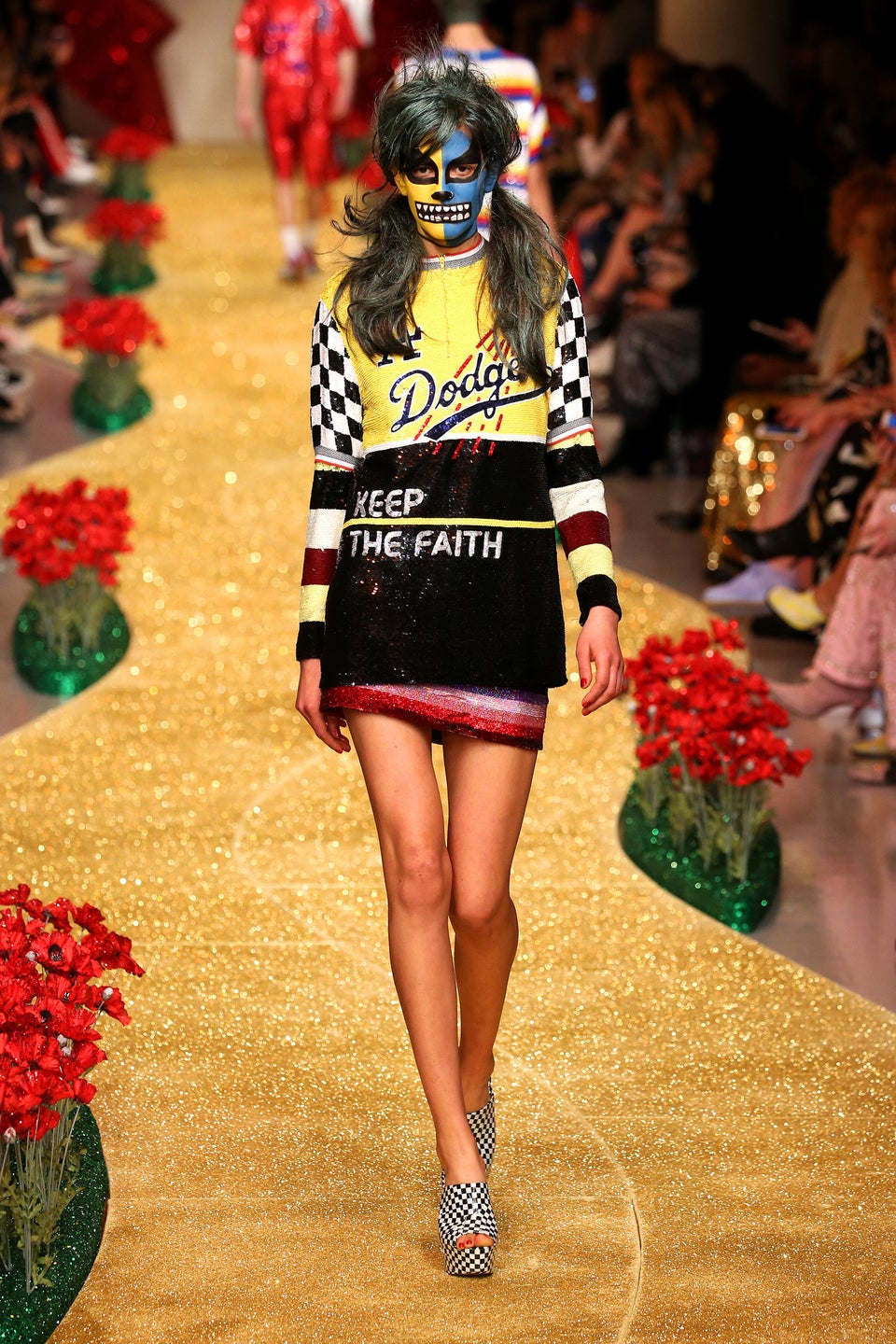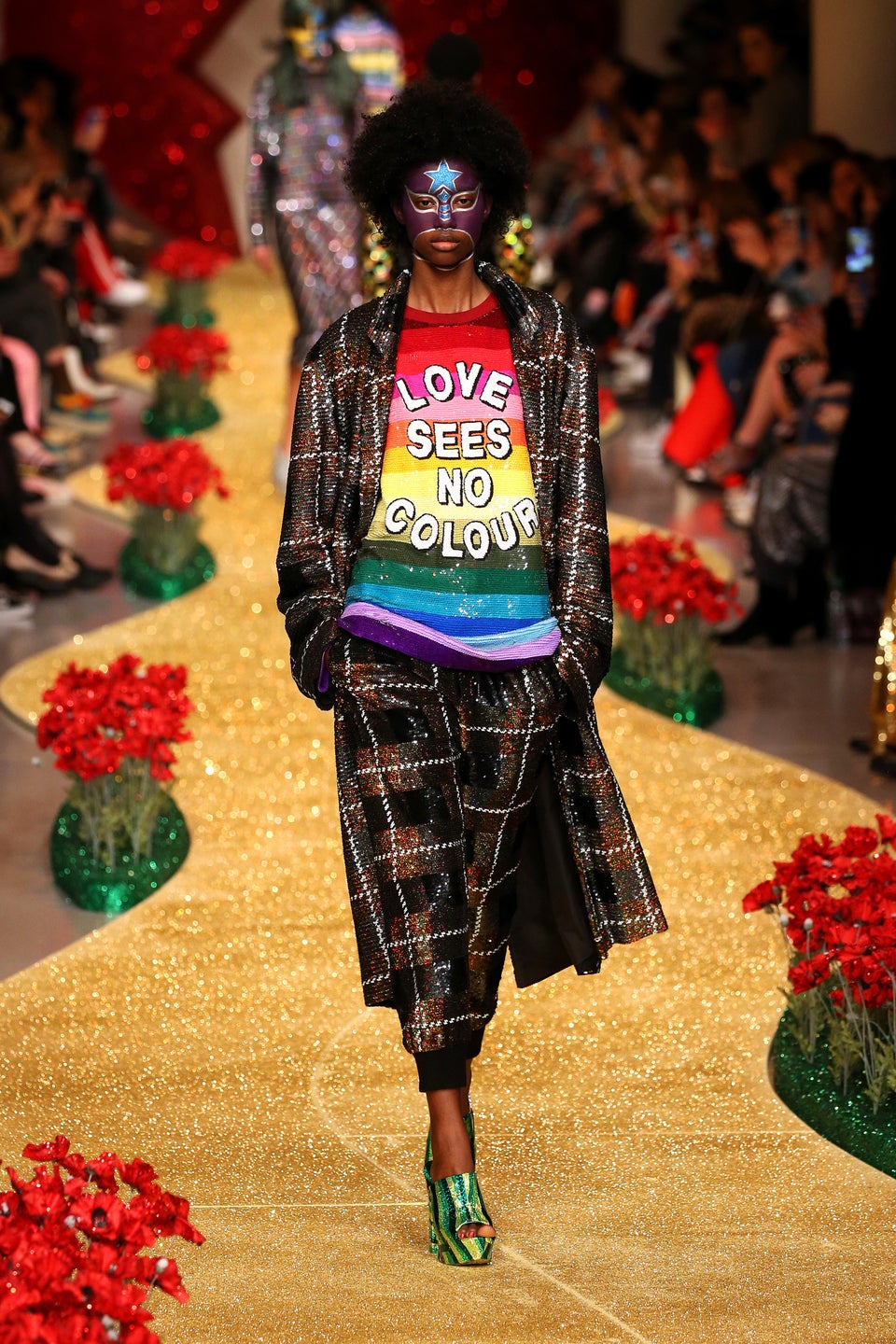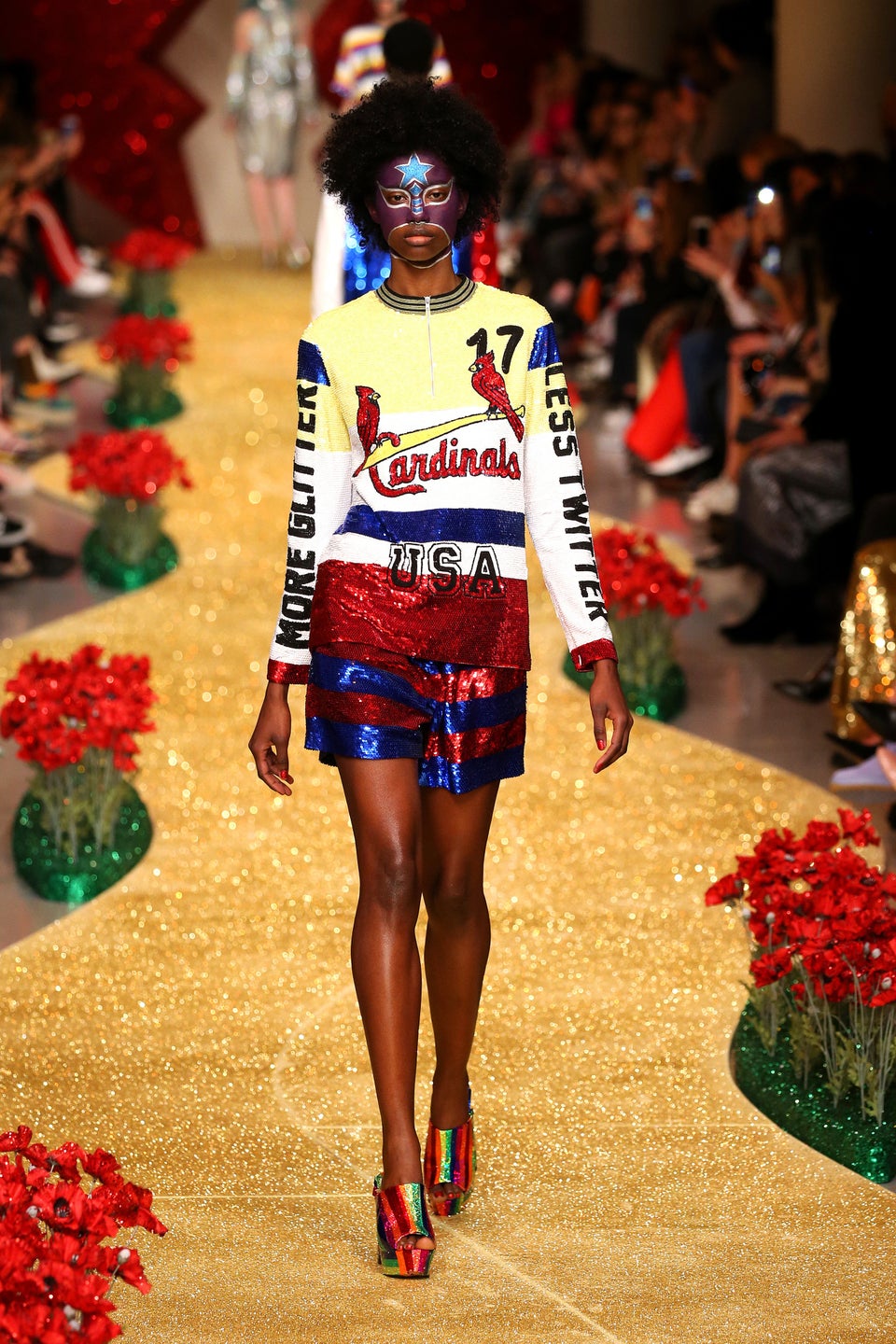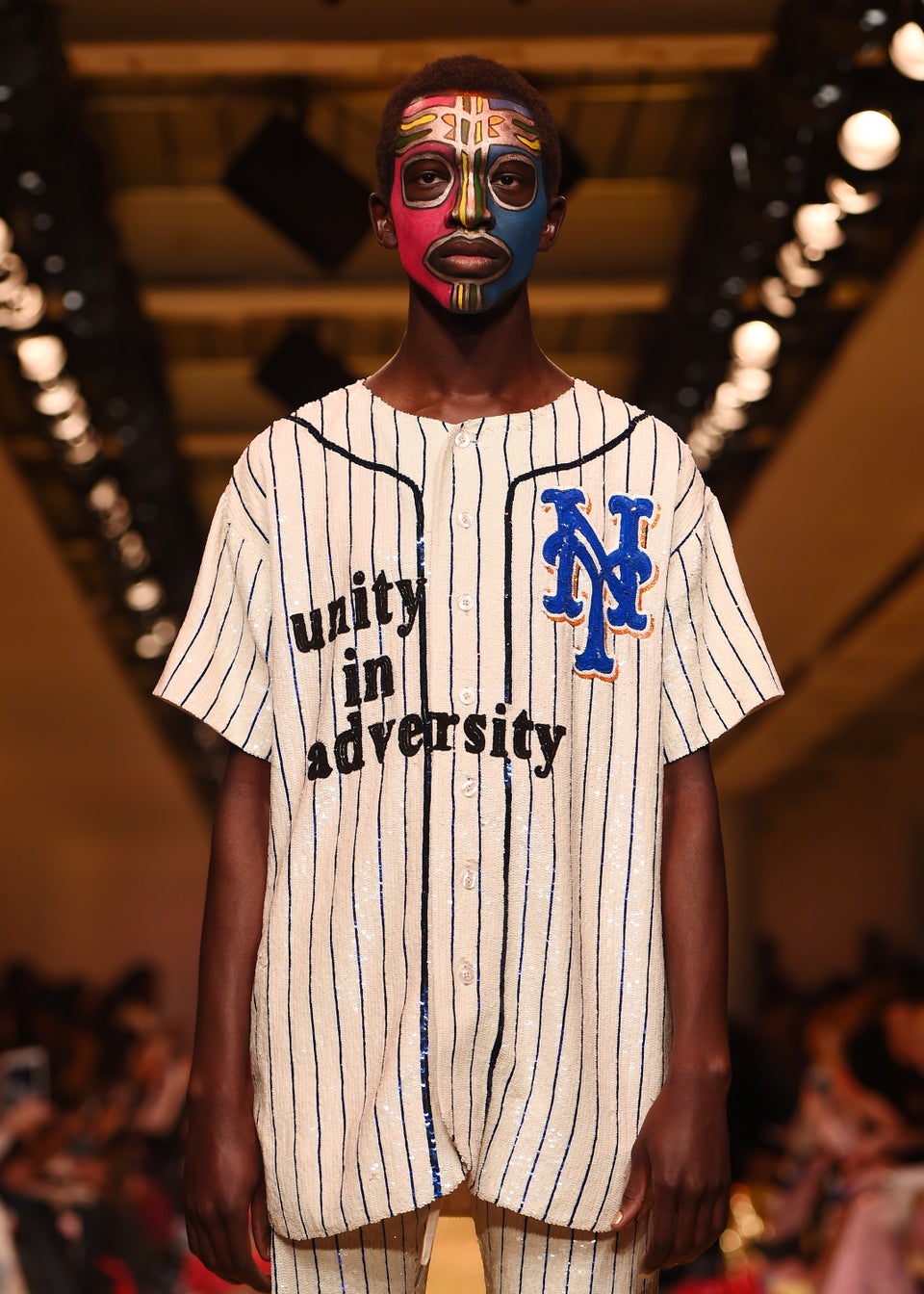 Eamonn M. McCormack via Getty Images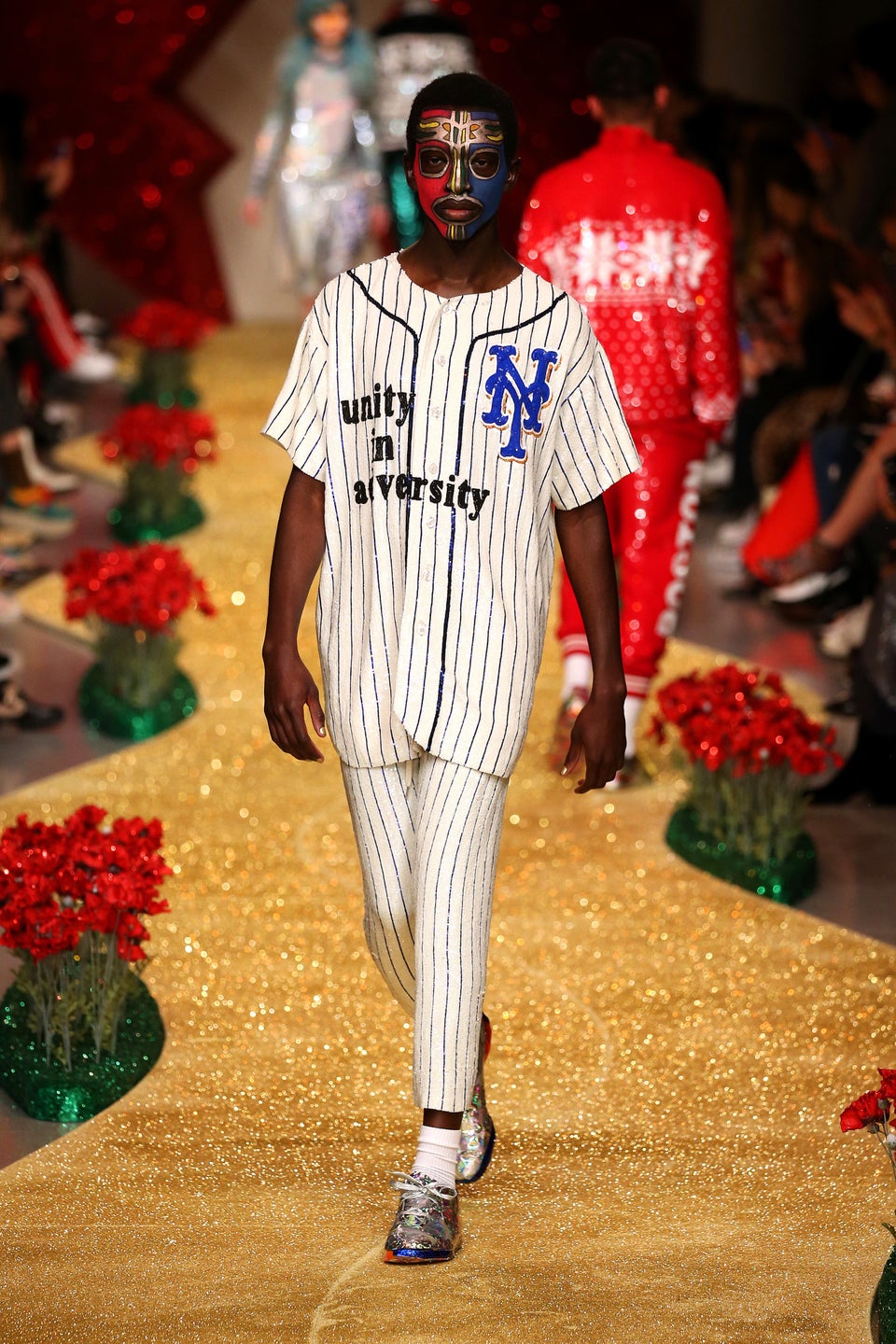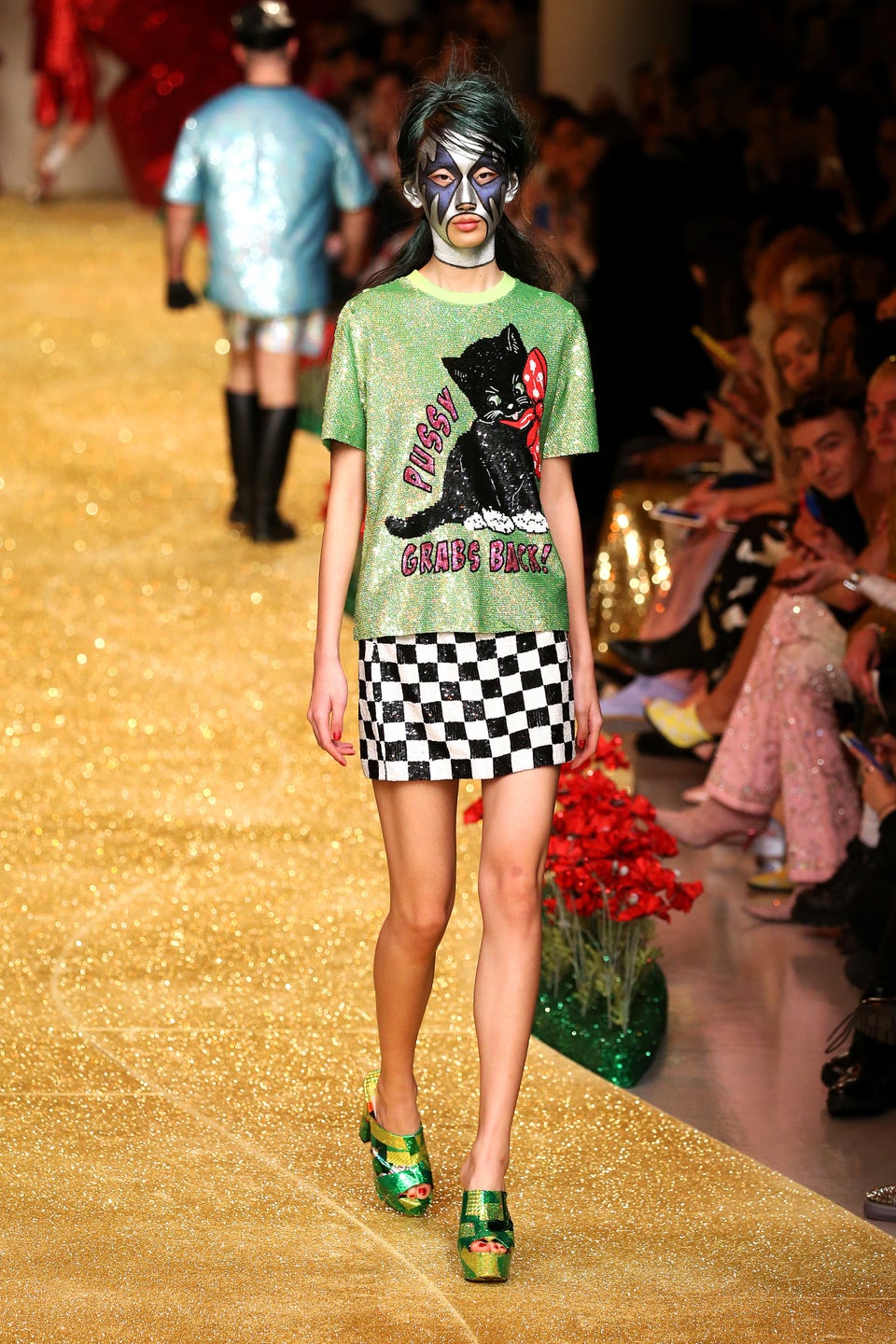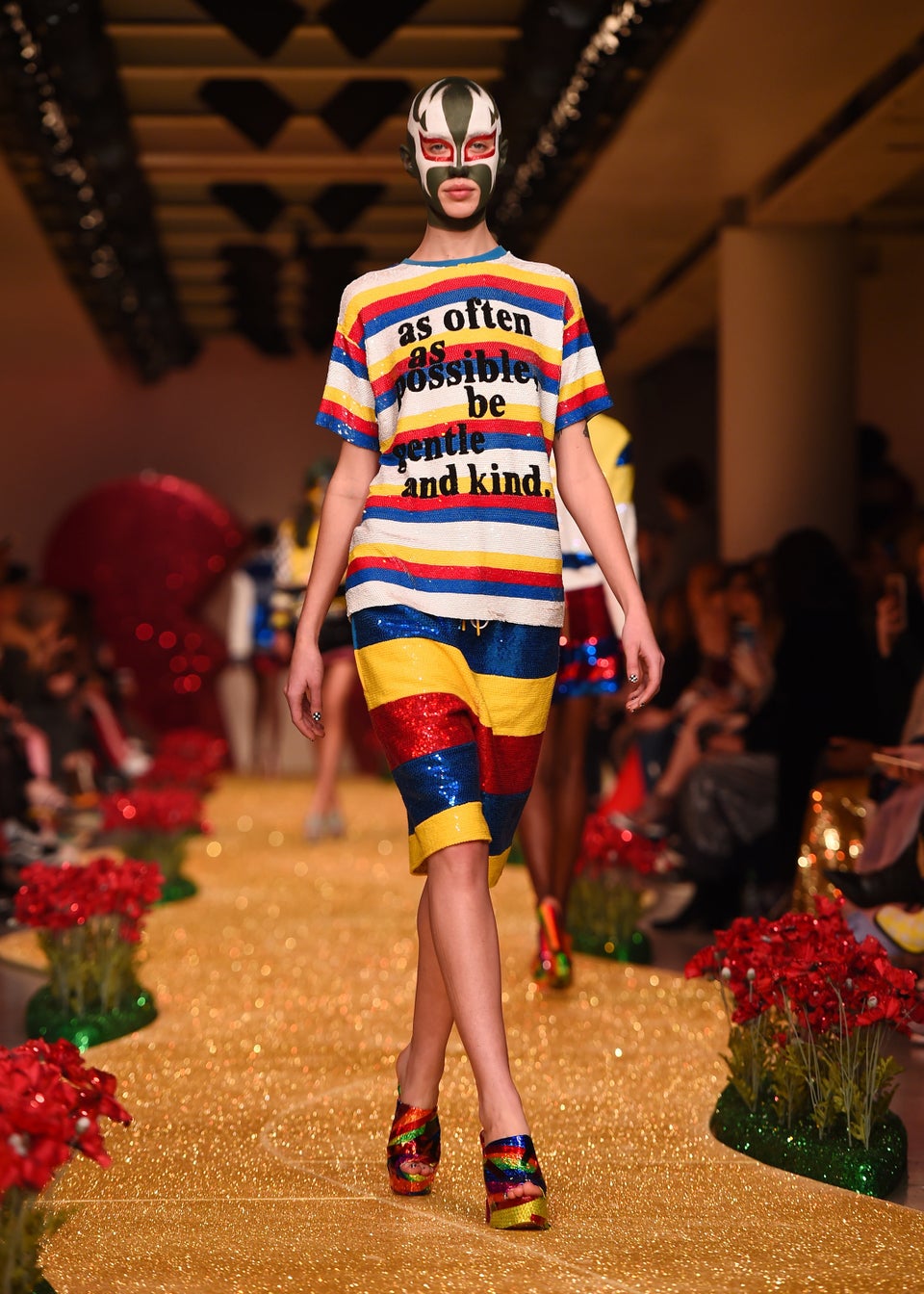 Eamonn M. McCormack via Getty Images