Following the resignation of California Assemblyman Sebastian Ridley-Thomas, Ashlee Marie Preston announced Dec. 30 that she plans to run for the District 54 seat. If elected, she would represent Century City, Westwood and a number of other Los Angeles neighborhoods.
"As someone directly impacted by the issues that often diminish the quality of life, I have an acute understanding of which policies must be put into play in order to move progress forward for the constituents of the 54th district and beyond. I believe in prioritizing people over politics," Preston, who previously served as the editor-in-chief of Wear Your Voice magazine, said in a press release cited by The Advocate. "We are more than poll percentage points; we are real people with real stories."
"I fully intend to continue honoring those experiences, and advocating for those who don't have a seat at the table," she added.
"You're a fucking fraud," Preston told Jenner at the time. "It's really fucked up that you continue to support somebody ... that's erasing our fucking community. And you support it!"
A video clip of the confrontation has since been viewed over 520,000 times.
"Caitlyn Jenner is a text book case on cognitive dissonance and her vote against her own supposed interests made that evident," Preston said. "Her commentary and actions have carried real consequences for the transgender community; people who aren't afforded the same protections and privilege as she has."
Before You Go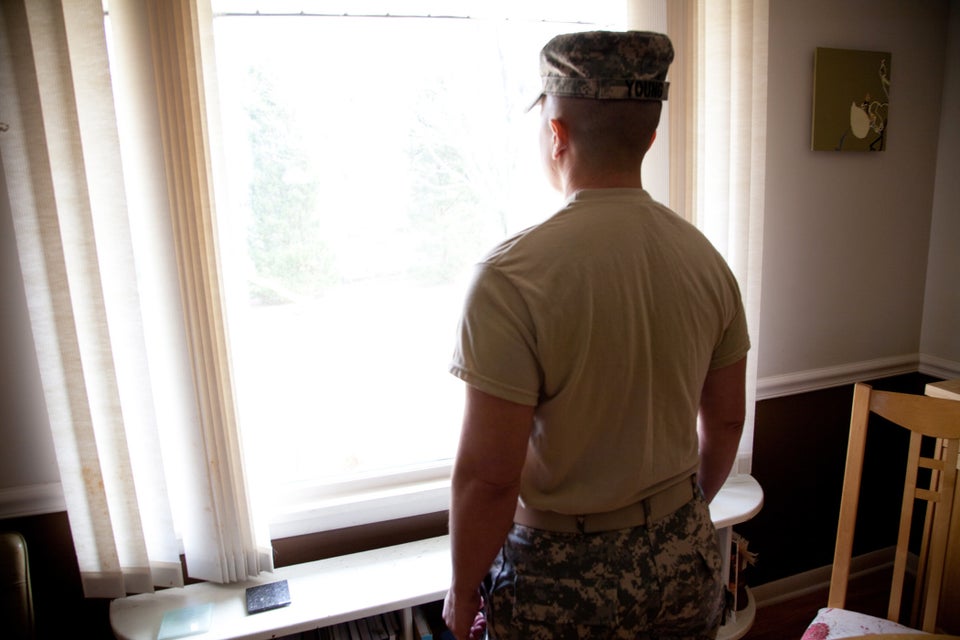 Transgender Military Photo Series by Jeff Sheng