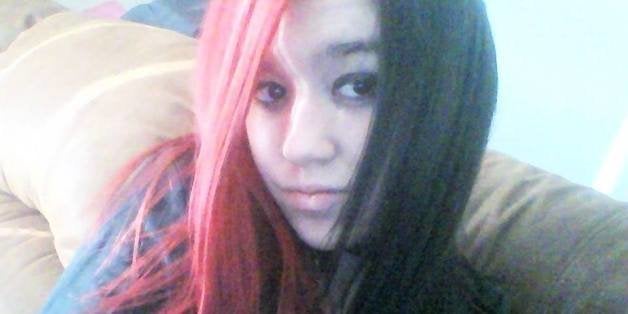 A Wisconsin teen who is accused in the double murder of her parents had a strict home life, according to her friends.
Ashlee Martinson faces two counts of intentional homicide in the slaying of her mother, Jennifer Ayers, 40, and stepfather, Thomas Ayers, 37. Police allege she shot Thomas Ayers in the head and then fatally stabbed her mom in an ensuing struggle on March 7, the day after her seventeenth birthday.
Her friend, Jon Rasmussen, told the Milwaukee Journal-Sentinel that Martinson, who moved to rural Piehl, near Rhineland, Wisconsin last year, had a difficult home life. Rasmussen told the paper that Martinson's parents were hard on her; he said they made her pay rent to live at home, and would strictly limit her activities.
But despite her struggles at home, Rasmussen said he was "astonished" and "almost passed out" when police came to question him about Martinson's role in her parents' murders.
"She was polite, knew what she was doing. She just wanted to have a decent teenage life," Rasmussen said.
Another friend, who was also shocked by the charges, told the paper that Martinson was barely around because she was either at school, at work, or at home.
While she didn't go out, the accused teen appears to have poured a lot of energy into maintaining a personal blog devoted to gothic horror, where she published macabre stories under the handle "Vampchick."
After the killings, police say Martinson stopped by Rasmussen's house to drop off her dog. It was after midnight, and she asked if he could watch the dog for a few days, because she had to go to a funeral in Kansas. The next day she was gone.
Police haven't commented on a motive in the killing. Martinson and her boyfriend, Ryan Sisco, were apprehended by authorities in Indiana the day after alleged murders. The couple were apparently fleeing to Tennessee, where Sisco has roots. He is not a suspect in the murders, but was arrested on a probation violation.
In addition to homicide charges, Martinson faces three counts of false imprisonment. Police say she trapped her younger sisters, ages 2, 8 and 9, in a room in their house following the killings.
One of the girls told investigators that Martinson told the children that they were going to play a game before herding them into a room and tying the door shut. She also allegedly denied killing their parents, but the girl said she knew it was a lie, because she had seen Thomas Ayers with his "head cracked open."

Martinson remains in custody in Indiana. She has an extradition hearing scheduled for April.
REAL LIFE. REAL NEWS. REAL VOICES.
Help us tell more of the stories that matter from voices that too often remain unheard.
BEFORE YOU GO
PHOTO GALLERY
Missing Children