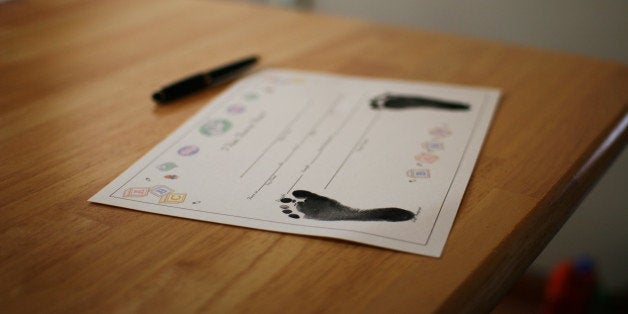 Feb 13 (Reuters) - A married same-sex couple on Friday asked a federal court to force Indiana state and county officials to name both of the women as parents on their newborn son's birth certificate.
Ashlee and Ruby Henderson were married in November in Indiana and Ruby Henderson gave birth in December to a son through artificial insemination, but state and local officials have refused to list both as parents on his birth certificate.
Tippecanoe Department of Health officials told the Lafayette couple it would take a court order to list Ashlee Henderson as a parent on the birth certificate, the couple said in a lawsuit filed in U.S. District Court in southern Indiana.
Allowing a father to be listed as a parent on the birth certificate, which also provides associated benefits to a child, but not for a same-sex spouse is a violation of the U.S. Constitution, the couple said in the lawsuit.
Indiana law "stigmatizes persons in a same-sex marriage and sends a hideous message to their children by implying that these children are somehow less deserving of the presumption of two parents and legitimacy," the lawsuit said.
Randy Vonderheide, an attorney for the Tippecanoe County Health Department, said officials use birth certificate forms they believe comply with state law and should consider changes following rulings that make same-sex marriage legal in Indiana.
"The administration hasn't caught up with the times," Vonderheide said. "The system isn't set up to accommodate same-sex marriages." (Reporting by Kevin Murphy in Kansas City; Editing by Sandra Maler)
Calling all HuffPost superfans!
Sign up for membership to become a founding member and help shape HuffPost's next chapter