A woman's disputed claim of being sexually assaulted by comedian Aziz Ansari has generated criticism from some media outlets.
HLN's Ashleigh Banfield delivered an angry open letter to the unnamed accuser on Monday, saying that the description of events sounded merely like a bad date that the woman could have ended by leaving. Banfield also said that the "reckless" public allegation made by the woman compromised the #MeToo movement to combat sexual misconduct.
"So I have to ask you: What exactly was your beef?" Banfield said. "That you had a bad date with Aziz Ansari? Is that what victimized you to the point of seeking a public conviction and a career-ending sentence against him? Is that what you truly think he deserved for your night out?"
"What you have done, in my opinion, is appalling," the anchor continued. "You went to the press with a story of a bad date and you have potentially destroyed this man's career over it."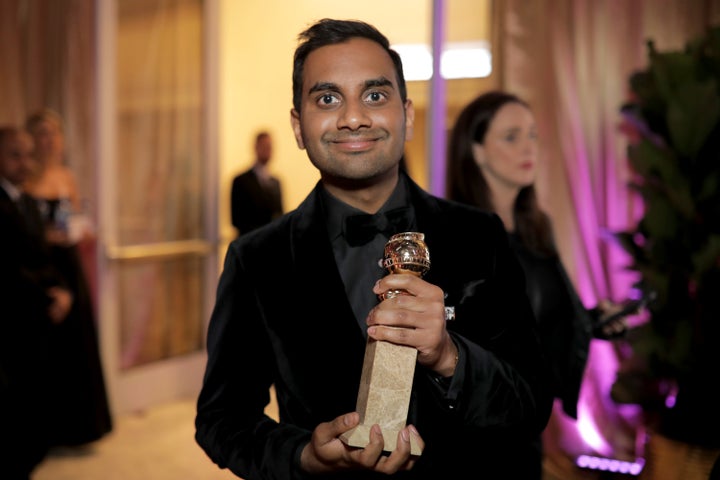 Banfield said the woman's account "chiseled away" at the #MeToo movement's efforts to combat sexual misconduct.
Other opposing voices joined in through prominent media outlets. Caitlin Flanagan wrote in The Atlantic that the actor did not deserve to be "destroyed" and that the article was "3,000 words of revenge porn" intended "to hurt and humiliate Ansari."
The headline for a New York Times Op-Ed piece read: "Aziz Ansari Is Guilty. Of Not Being A Mind Reader." The article, written by a Times opinion section editor, Bari Weiss, said, "There is a useful term for what [the woman] experienced on her night with Mr. Ansari. It's called 'bad sex.' It sucks."
On Sunday, Ansari told HuffPost in a statement that he believed the sexual activity was "completely consensual."
In an interview with the website babe, the 23-year-old woman described a first date last year with Ansari in which she said he repeatedly tried to initiate sex while ignoring her verbal and non-verbal cues.
"Most of my discomfort was expressed in me pulling away and mumbling," she said. "I know I was physically giving off cues that I wasn't interested. I don't think that was noticed at all, or if it was, it was ignored."
She eventually characterized the encounter as "sexual assault" and went public after watching Ansari wear a Time's Up pin at the Golden Globe awards show earlier this month. The star of the Netflix show "Master of None" won the award for Best Actor In A Television Series Musical or Comedy.
Popular in the Community