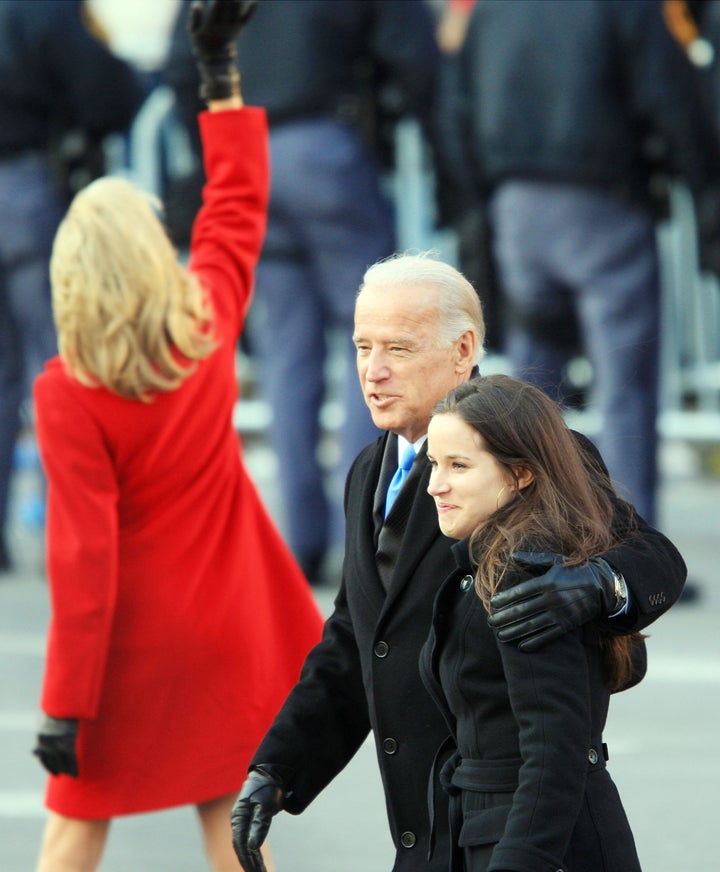 Born June 8, 1981, her full name is Ashley Blazer Biden. She has campaigned with her father since her preschool days.
She has two older brothers, Hunter and Beau, and lives in Delaware.
In 2008 Ashley Biden was named a Person to Watch by Delaware Today.
She works as a social worker.
In 2002 Ashley Biden was arrested on a misdemeanor charge of obstructing a police officer outside a Chicago bar. In 2009 she was caught up in a media firestorm about a tape allegedly showing her doing cocaine.