Do you spring out of bed, ready to start your day, or hit snooze over and over again? That Morning Person is HuffPost's attempt to make sense of mornings by peering into the routines of others.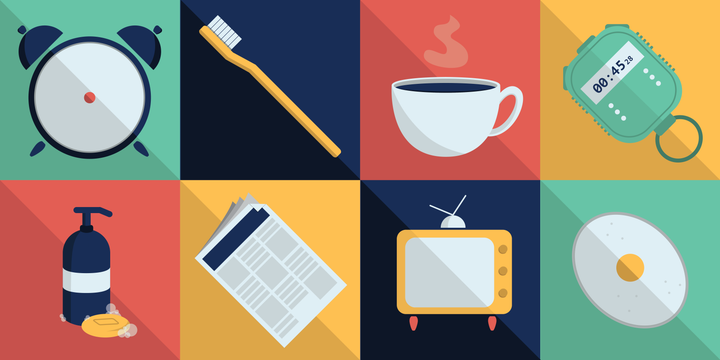 Olympic skier Ashley Caldwell doesn't dread mornings — instead, she sees them as an integral part of her training.
The 24-year-old Team USA member has broken records for freestyle jumps and is ready to smash new ones at this year's Winter Games in Pyeongchang, South Korea. That kind of talent takes lengthy, meticulous practice (her training takes six to eight hours per day) and getting in the right headspace. That starts the second she wakes up.
"The morning sets the trend for the whole day," Caldwell told HuffPost. "I make sure I start moving as soon as I wake up. So if I'm pretty lazy... the whole day follows suit."
Curious about how the Olympian overcomes the temptation of the snooze button and what keeps her motivated throughout the day? Caldwell broke down her morning routine for us.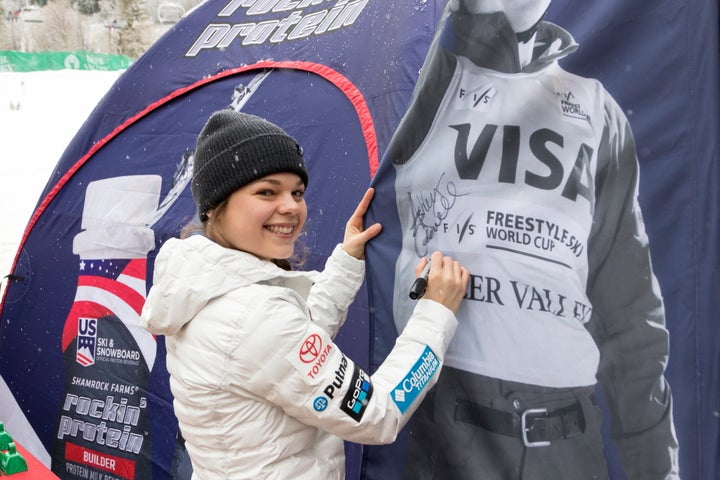 Do you consider yourself a morning person?
Yeah! When I do the right things, I am a very good morning person. I have to go through my same routine. If I don't do the same routine every day, then I'm very cranky.
What's your favorite thing about mornings?
I like the morning because it's quieter and my house is empty. I actually do a lot of cleaning in the morning. I'm a fairly neat person, so before I leave the house, I like to make sure everything is pretty tidy.
What time do you usually get up?
I like to get up at least two or two and half hours before I have to start training. Just so I can get my mind moving fast enough. Aerial skiing is a pretty fast, aggressive sport, so making sure your mind is moving fast is more important than your body sometimes. If I'm not training, I usually wake up around 8 a.m. or so.
Snooze button: Hit it or quit it?
I snooze and set like five alarms every morning. I make sure that the alarm is a regular alarm and then have it set up so it plays music afterward. I feel like if I put a song on and actually start singing the song, that gets my brain moving and makes me happy.
What's the very first thing you do when your alarm goes off?
I brush my teeth. I'm notorious for brushing my teeth way too much. I have a toothbrush and toothpaste on me at all times ― every training place, in my backpack, always. I roll out of my bed and brush my teeth and that's the start of my day.
Then I put on a bunch of music and dance and make sure [my roommate and I] are awake. Every season [when we're traveling or competing], I make a new playlist and overplay it until my roommate hates the songs, then I play it more and she eventually loves them. Right now it consists of a lot of Imagine Dragons, Walk the Moon, X Ambassadors and an occasional Bruno Mars song. (Note: Check out Caldwell's current morning playlist here if you want to listen for yourself!)
What's your go-to breakfast?
I eat two eggs with spinach and cheese, either on toast or in a burrito. And then coffee with chocolate Rockin' Protein.
You mentioned that your mind is just as important to engage in your sport as your body. What do you tell yourself during training to keep your motivation going?
One of the things that I've always been about is making sure that I don't give in to the expectations of anybody except myself.
I surround myself with people who believe in me being the best I can be, not me being the best for a girl or for my age or whatever. When I started this sport, I was just as good as the boys my age who were training. And for a long time I used to say, "I want to jump like the boys." I've changed that motto and now say, "I want to jump my best regardless of what the expectations are."
What's one big misconception people have about being an Olympic skier?
That we aren't scared or that we lack fear. Everyone looks at us and says, "You're fearless." No, I'm extra scared ― I just handle it better. I have all the tools and techniques to have the fear, recognize it and then take the steps necessary to overcome it and still go out and jump. We are all up there scared, we just work to get over it.
Interview has been edited and condensed for clarity.