Ashley Callingbull, a 25-year-old from the Enoch Cree Nation in Alberta, Canada, on Saturday became the first native woman and the first Canadian to ever win the Mrs. Universe pageant. The Mrs. Universe pageant (not to be confused with the Miss Universe pageant of Donald Trump ownership and infamy) honors the beauty and accomplishments of married women.
Callingbull is a dancer, model, actress and former Miss Canada who currently stars in the Aboriginal Peoples' Television Network show "Blackstone."
Callingbull originally planned to compete in the Miss Universe pageant but switched to the Mrs. Universe pageant after getting married in February. Although her legal name -- and Instagram handle -- is now Ashley Burnham, the Mrs. Universe winner still uses her maiden name professionally.
This year's Mrs. Universe Pageant took place in Minsk, Belarus, and focused on how domestic violence hurts women and children. In both the United States and Canada, native women and children face epidemic levels of violence, an issue that Callingbull is all too familiar with.
In a 2012 interview with the Spruce Grove Examiner, Callingbull recalled growing up in poverty on the Enoch and Ermineskin Cree reserves, and watching her mother endure an abusive relationship with her then-stepfather.
Despite the hardship, Callingbull is proud of the Cree communities she comes from. During the pageant's national outfit parade, she donned a gorgeous traditional jingle dress -- commonly worn by dancers at native powwow celebrations -- with a beaded belt, hair ties and crown made by her friend Dabney Warren, all in maple leaf red and white. For her talent, she sang a traditional Cree song while wearing a white buckskin dress made by native-owned label Lyn Kay Designs of the Shxw'ōwhámel First Nation in Hope, British Columbia.
Amidst the whirlwind of media coverage and excitement following her trailblazing achievement for native women and Canadians, Callingbull spoke candidly with CBC about the challenges she has faced as a native woman.
She has also urged native people to get out and vote in the upcoming Canadian national election in October.
Callingbull is proud and excited for what her year as Mrs. Universe has in store.
"Representing First Nations on the international stage was the best feeling in the world," she wrote on Facebook. "I'm so proud to be MRS Universe 2015."
CORRECTION: This article previously located Minsk incorrectly in Russia; it is in Belarus.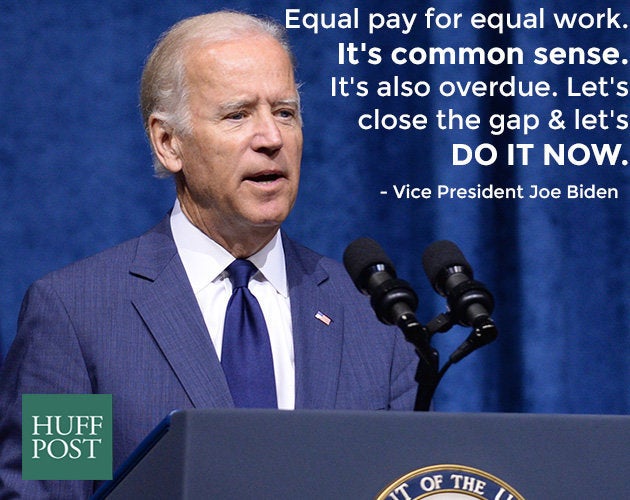 Lawmakers Speak Out On Women's Equality