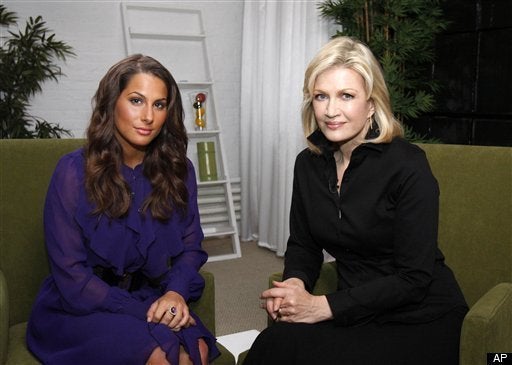 Ashley Dupre, the call girl entangled in former-Gov. Eliot Spitzer's sex scandal, lashes out at critics and the media in a new blog post on Global Grind.
Dupre writes that while she's happy that Spitzer, who will be an adjunct professor at City College in the fall, is seemingly moving on with his life, she has been unable erase the stain of scandal from her own name.
The struggling singer claims not have "made a dime" on the affair, and takes the publishers who had offered her book deals, only to rescind them, to task:
Did this hit too close to home for you because your husband cheated on you with an escort? I will write the book regardless and do it for the right reasons.
Dupre also takes issue with being called "the woman who brought down the Governor," saying:
I didn't call the tabloids, I didn't blow the whistle and I didn't save "the dress." I did nothing to shine a light on my indiscretions or to "out" anyone else.
Meanwhile Spitzer, who has been rumored to be considering a return to politics, has recently been edging back into the spotlight with television appearances and an outing to a Yankees game with wife Silda.
Know something we don't? E-mail us at NYTips@huffingtonpost.com
Related
Popular in the Community