 Former call girl and current NY Post sex columnist Ashley Dupre graces the cover of the May Playboy wearing nothing but a sheet.
In addition to an 8-page nude pictorial, Dupre gives an interview and says she's now celibate.
"I love sex and I'm very good at it, but I'm saving that," Dupre said. "That's for my future boyfriend from now on. And it will be fabulous."
"Some people call me the girl who brought down the governor of New York, but in reality he brought me down," she said. "I was an escort. As much as I wish I could make that go away, I can't."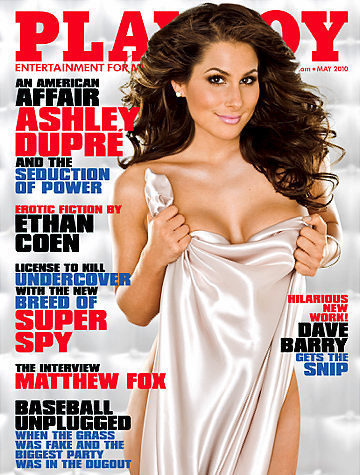 Popular in the Community