 Yet even though she now works in a more inclusive industry, Graham admits there is still a long way to go. We chatted with the gorgeous 26-year-old about everything from her benchmark for body equality to how she really feels about the word plus-size to the food she'll always "go fat girl" for.
On what really inspires her:
There's not one person that inspires me. The people who make me want to keep me doing what I'm doing are all the curvy girls, and all the young women who hate their bodies -- I know that I'm here for them. They are the ones who give me purpose and drive. I recently visited a weight-loss camp with ALDA, where we had women ages 7-20 looking up to us. They've never had role models that were curvy. They never understood that it was OK to have cellulite and still be healthy. That's why I'm doing what I'm doing.
On her benchmark for body equality:
I think we have a long way to go, but we're headed in the right direction. This is the most progress I've seen in 15 years of modeling. It's not going to be one moment, but when we see the consistency of curvy girls on the runway and on magazine covers, that will be the real benchmark.
On how she lost -- and got back her self esteem:
When I first moved to New York -- I didn't go to college but definitely gained at least a freshman 20 -- I was told by my agent that I needed to lose weight. That was the moment when my self-esteem started to go down. But I had to realize why - was it because these people were telling me I was fat and I'm not going to work anymore? I had to find where I was comfortable. I wasn't eating healthy, I wasn't working out, I didn't know how to cook. Once I figured those things out in my mind, my stomach and my heart-- that's when my self-esteem started to come back. I didn't even really lose most of the 20 pounds, but I just got happier.
On how she really feels about the word plus-size:
I have met women who don't care if they're called plus-size and other women who say they hate it -- that it has a negative connotation. At the end of the day, I know who I am. I am a model, and I happen to be curvy. The fashion industry happens to call me plus-size but if you look on IMG's roster there's no division. I'm a model, first of all, and if you have to categorize me as curvy or plus-size, that's fine.
On what she would say to an aspiring model:
Make sure you know why you want to do it. Modeling is rewarding in so many ways and unrewarding in so many others. If you go into this industry and you struggle, and it ends up not being the best thing for you, Why do it? There are so many more careers that are so much more rewarding than modeling.
On the benefits --yes, really-- of Photoshop:
I have cellulite... it's cellulite city back there, and I'm thankful that they take that out for photo shoots. A little bit is fine, and there's a time and a place for it. On the other hand, if you're forming my body into something it's not, I'm not OK with that.
On the one thing she'll go "fat girl" for:
I do these crazy workouts with my trainer three days a week depending on my schedule. I post them to my Instagram with the hashtag #curvyfitclub. And I work out hard and enough to the point that I can kind of eat what I want. I do love my green juice and veggies... but I will also literally go fat girl on a big pizza-pie and then take the crust and dip it in Nutella.
So, basically, aside from being a wildly successful model, she's also our new favorite person on earth. Click here for more from Ashley Graham on Twitter.
Related
Before You Go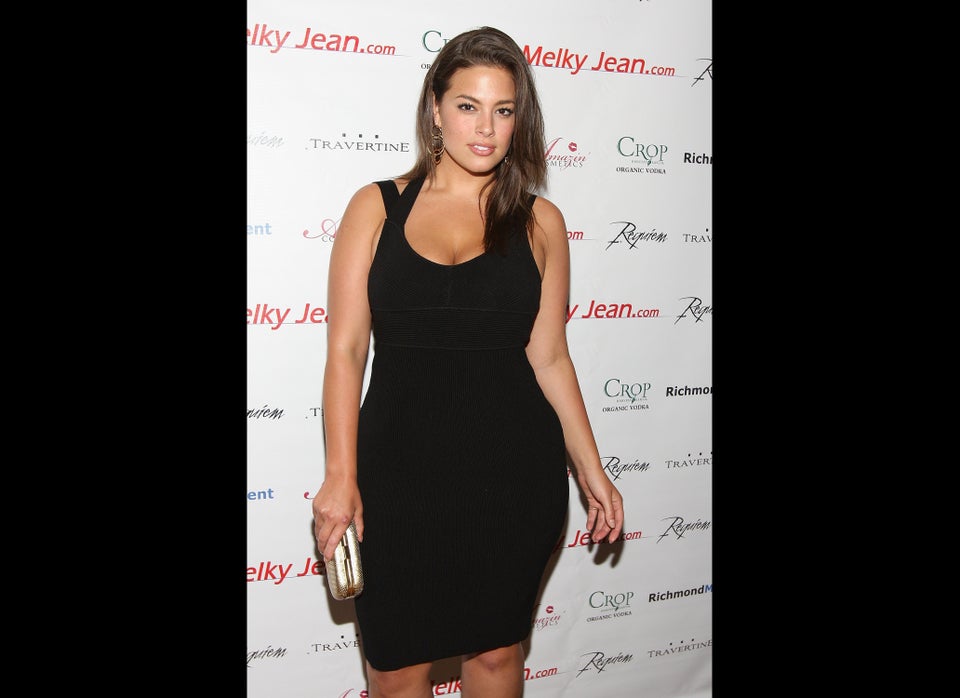 Curvy Models