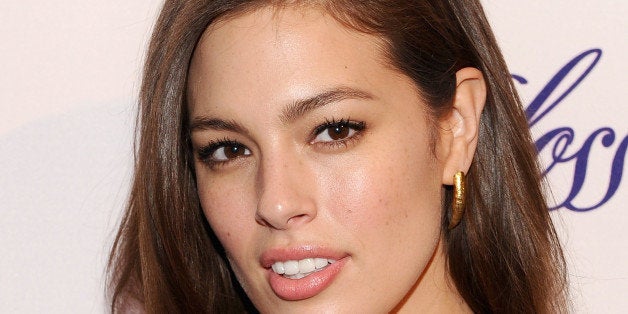 Ashley Graham, one of our favorite curvy girls, is The Edit's final cover star of the year. The model has long been an advocate for body positivity -- she, along with four other plus-size models started ALDA, a coalition which promotes self-acceptance to young women. So it's no surprise that in her powerful interview with the digital mag, Graham discusses self-love, confidence and how the conversation about body image is shifting for the better.
Graham says that her purpose in life is to help other women find body acceptance, and that it starts, of course, from within. "Our words have so much power," she told the mag, adding, "Every day, if you tell yourself 'I love you', if you give yourself one word of validation, it will change your mind. You might even start crying. I've done that before, especially in my weakest moments. And then you start to really figure out what the deeper issue is: is it your body, your job, your relationship?"
Even though the industry has a long way to go, programs like ALDA and the rise of plus-size models signal the beginning of a real shift. "Things are happening, it's exciting. Now is the time: people want to know about curvy women. We are in the middle of a great conversation, and we still have years before we hit the peak, but this is the beginning of a great adventure that is going to go on and on, I really believe that. Curves are here to stay," she told the mag.
We couldn't agree more. Head to The Edit to see the entire interview.